Nock Massiva Trähus aims to take lead in CLT construction
Cross-laminated timber (CLT) construction is growing rapidly in Sweden. Prefabricated wooden apartment maker Nock Massiva Trähus AB chose Vertex BD software to support and streamline its production process.
Case Study
Client: Nock Massiva Trähus
Date: December 2019
Country: Sweden
Type: Commercial & Residential Construction, Cross-laminated Timber
Örjan Landström, Managing Director.
Nock Massiva Trähus AB, which opened a factory in Älvängen north of Gothenburg this spring, is challenging the construction industry's traditional models with their industrialised production philosophy. Nock uses cross-laminated timber (CLT) to make prefabricated apartment modules that can be quickly erected into a multi-storey building. In CLT construction the lightweight yet strong wooden elements function in a similar way as traditional concrete slabs.
According to Nock Massiva Trähus' Managing Director Örjan Landström, there is very high demand in the Swedish residential and commercial property market for the benefits provided by CLT construction.
"CLT construction is carbon neutral and ecological, as well as accurate and precise compared to traditional wood construction. Cross-laminated timber can be used to produce many kinds of shapes. And with industrialised production, we can deliver exactly what the customer wants," says Landström.
Landström was first introduced to CLT construction some years ago by his architect brother. After working on CLT projects, he came up with the idea of moving as much of the construction work as possible to the factory. After having started production this spring, Nock Massiva Trähus has now delivered a total of 50 apartments from its factory.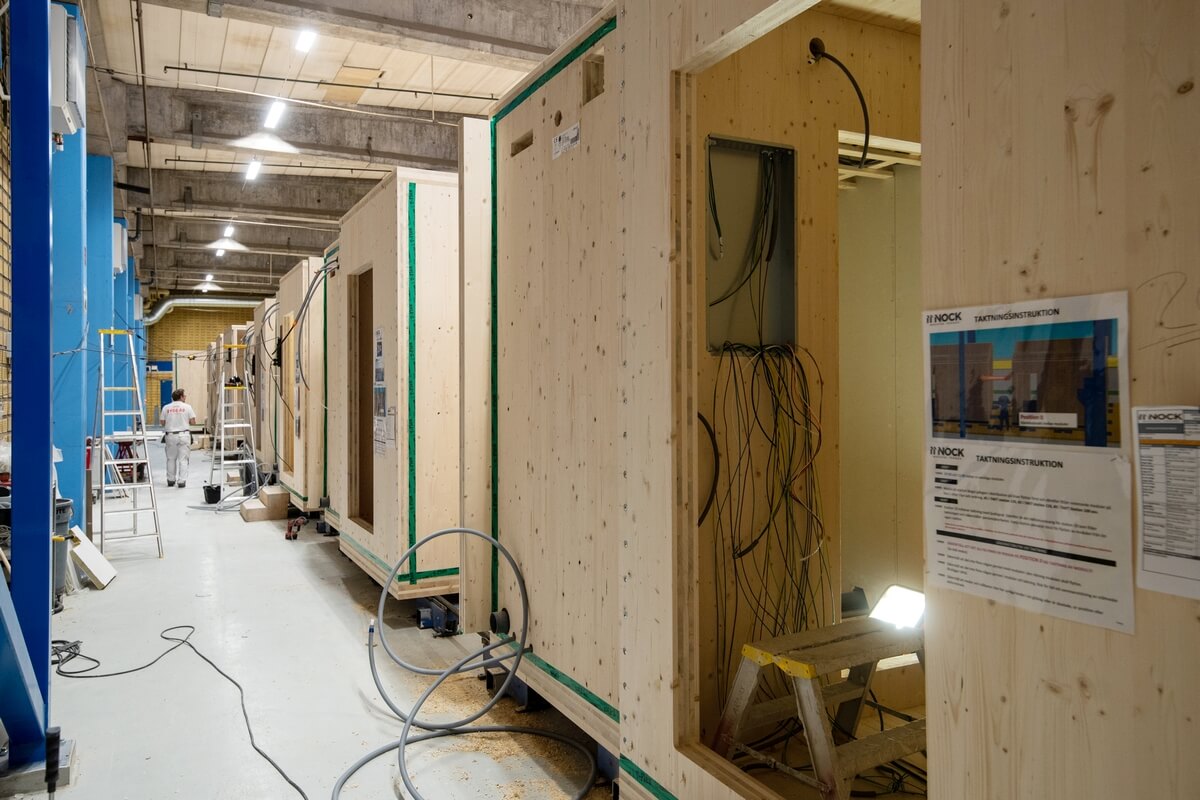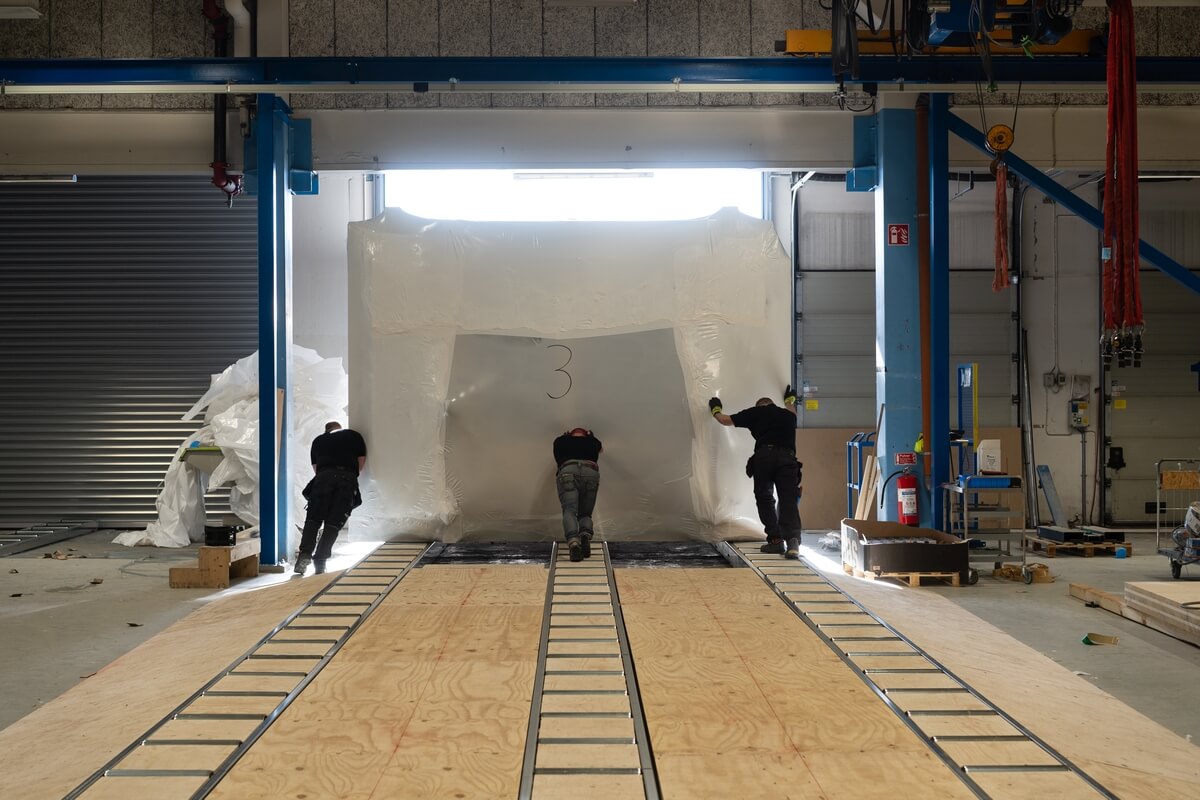 "We can build up to 8-storey buildings, where the size and number of apartments and rooms vary. We can build almost anything we want in the factory because we worked hard to get a flexible production line," Landström points out.
Nock Massiva Trähus' CLT modules are fully finished when leaving the factory and include bathrooms, kitchens, windows, doors and exterior insulation. Construction under the roof of a factory is fast and provides protection from the weather. The process also saves a lot of time since the foundation can be built simultaneously at the construction site.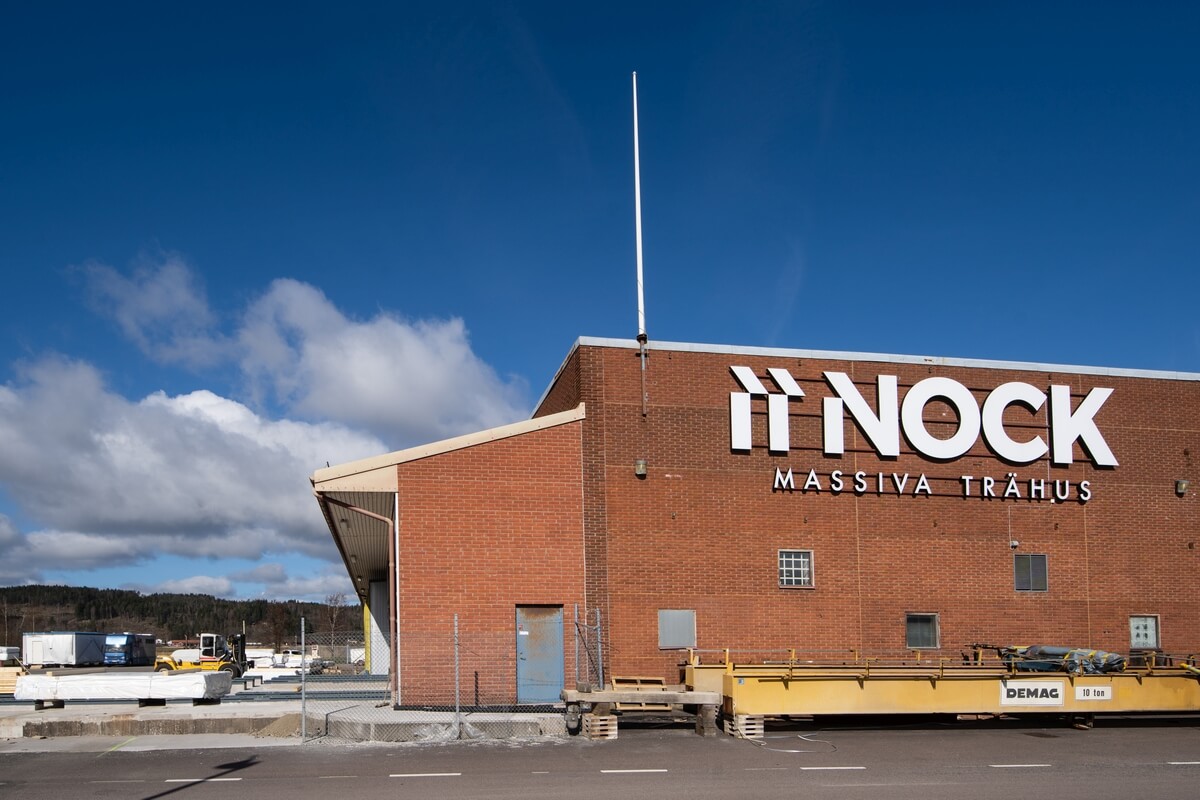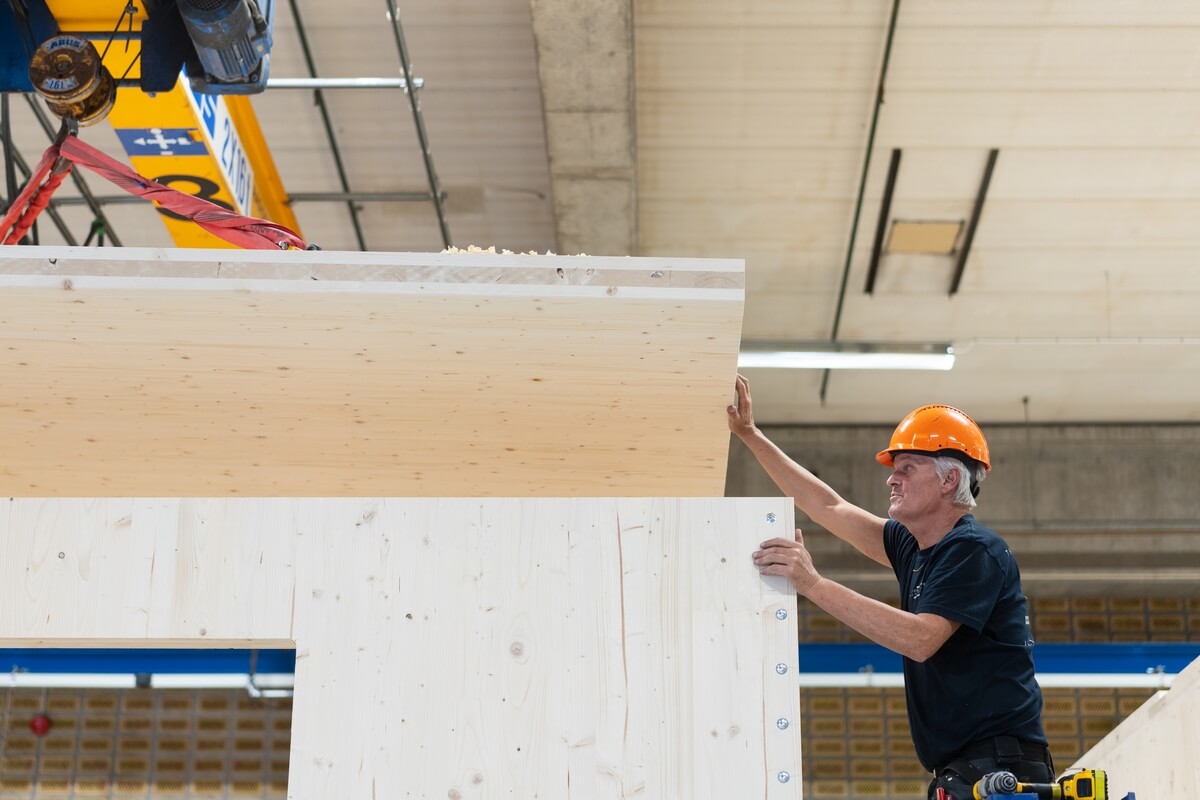 Competitiveness through good design
A highly refined production process demands a lot from design. All details of the construction project are completed at the design stage and no further changes are made during the construction phase.
Having previously ordered the CAD designs from an external provider, Nock decided to switch to Vertex BD earlier this year. With Vertex BD software, which includes both architectural and structural design, the company takes control of the design process and the BIM model.
"In Sweden, there are many building regulations and a lot of consultants involved in projects. By using our own design software, we will save time and money. Vertex BD software is already pretty much what we were looking for. Now we are integrating it with the other systems that we use," says Landström.
Roger Johansson, Branch Manager for Vertex Sweden, is pleased with Nock Massiva Trähus' choice.
"There is market demand for CLT houses, and the industrial prefabrication offers added value to end users. The fact that Nock Massiva Trähus wants to challenge traditional practices in the industry also creates requirements for us as a design software provider. The future looks very interesting," Johansson observes.
Other companies in Sweden have also invested in new CLT plants. Landström is prepared for the fact that there will be more players in the industry in the coming years.
"We will need to use technology more and in a better to stay ahead of the competition. Our vision is to respond to our customers' needs faster, more flexibly and always with high quality. This is very important to us," he emphasizes.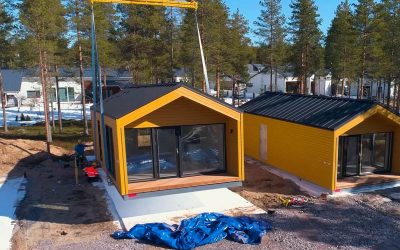 Hawo are a manufacturer and supplier of high-quality tiny homes and holiday houses. They are forerunners in prefabrication, basing their production in a self-developed concept of prefabricated housing.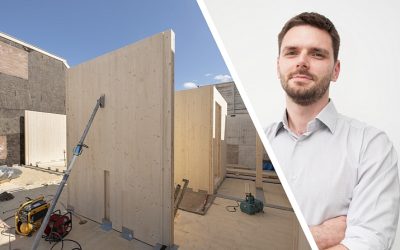 Working together with the entire design and construction team, Acetra advises the assembly of the three-story CLT structure to completion.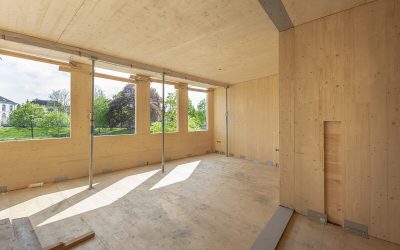 With the help of BIM technology, the Acetra team works together with architects and contractors to create a modern design that blends seamlessly with its traditional surroundings.