Speed up your plant  and pipeline design

Vertex G4Plant – Plant and Pipeline Design Software
Superior performance
Vertex G4Plant is a versatile plant and piping design software that keeps you where your competitors are clotting. Thanks to Vertex's new 3D graphics engine, working with large 3D models is now much faster than before. In addition, up to 100 designers can collaborate on the same 3D project, and the software runs on more than 10 GB size of plant models.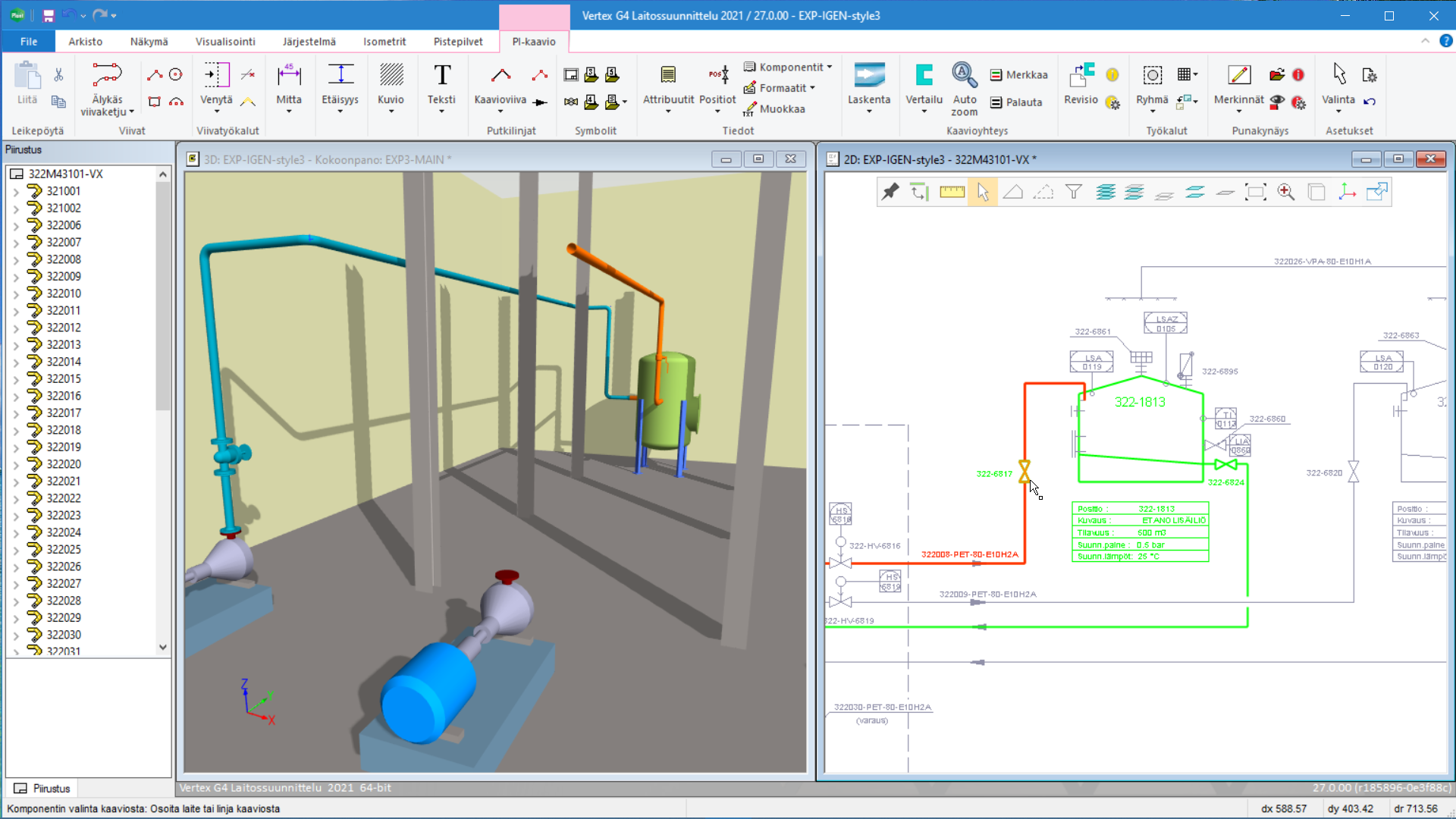 Seamless interplay
Leverage design data in process diagrams and the entire project directly in 3D piping design. As a piping designer, you can open a diagram alongside a plant model and extract locations as 3D components to be placed in the model. This way, the data between the model and the chart is consistent and up-to-date. The process designer is able to track the progress of pipeline modeling with a specific view. The position contents of the PI diagram and the plant model can be compared with each other and possible correction needs can be identified.
Decentralized design of plant project
Vertex G4Plant software integrates with Vertex Flow product data management (PDM / PLM) software. In particular, this enhances decentralized design and the related information management of the plant project. In addition to the project organization, you can also allow your partners access to the latest and most up-to-date project information. In this way, collaboration between designers is effective regardless of location. With product data management, you can also get subcontract design up and running quickly and track its progress in real time.