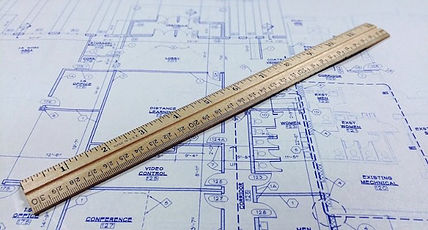 Blame Johannes Gutenberg.
His 15th century printing press essentially sparked the world's love for the printed word. In 1455; his first production of a set of 200 illustrated Latin Bibles launched Europe into the original information age.
Fast forward to the 21st century. Digitization has democratized information—everyone is an author, artist, musician, and film producer with the ability to share their work digitally with a few simple keystrokes. Trends toward digitization are increasing across every business and government sector.
In the construction industry, there are many advantages to digitization. A 2016 McKinsey report on the future of digital construction highlights five trends to shape capital investments and projects, and one top trend is digital collaboration.
Savings in the Construction Industry
Digital collaboration can save time and money in every phase of a construction project: from managing designs, schedules, and contracts to keeping track of materials, crew members, and documents.
1)   Saving Time, Increasing Productivity: Digitization of an American tunnel project involving over 600 vendors saved 20 hours of staff time per week, reduced report generation time by 75%, and increased document transmittal speed by 90%. Data collected by internet-connected people and devices can help monitor equipment for needed repairs, provide instant inventory numbers and locations, and enhance safety.
2)   Saving Money, Increasing Mobility: The study highlights a $5 billion rail project that saved $110 million by using automated workflows for reviews and approvals. Key site members can connect to project management software to report and track progress, as well as access experts and employ best practices. Project managers will be able to schedule loads and crews to deliver the right materials to the right teams at the right time.
Embracing the digital realities of construction can be daunting. If you're ready to shed your paper past for the digital future, let Argos help you with the transition.
Our expertise with Building Information Modeling (BIM) and its uses to automate building design and manufacturing facilitates information sharing and change management among your team. Our IFC (Industry Foundation Classes) file conversion tool allows us to import 3D models from almost any architectural software and deliver IFC files to contractors, expediting communication, keeping costs down, and enhancing teamwork.
We provide high quality Computer Aided Design and Product Data Management solutions together with extensive custom development, implementation and consulting services. We also offer hands-on training to ensure your team can leverage the full capabilities of these solutions.
Vertex BD is a flexible building design software that automates the creation of architectural drawing sets, panel fabrication drawings, material reports, and manufacturing data, all from one building model. Learn more at www.vertexcad.com/bd.