Modular Construction Takes Construction Productivity to a New Level
In today's economy, the construction industry should be king.
Worldwide, construction employs about 7% of the working-age population. Plus, $10 trillion is spent on construction-related goods and services each year.
Blog Post
October 2019
Pekka Moilanen
Those are some impressive statistics, yet the construction industry has remained in a state of stagnant productivity for years. Labor-productivity growth in construction has averaged just 1% per year over the past two decades, compared to 2.8% growth for the total world economy.
A 2017 report by the McKinsey Global Institute took a closer look at this problem. They explained that the many reasons for the industry's poor performance include lack of digitization, strict regulations, and fragmented projects that often result in poor management and overall execution.
To combat these challenges, McKinsey outlined a number of strategies to improve productivity in the construction space. One stand-out solution is a proposed shift toward modular construction — a more efficient manufacturing style that uses prefabricated components as much as possible to save materials, time, and money.
New Research Supports the Benefits of Modular Construction
While the modular (aka prefabricated or "prefab") approach has gained acceptance in some smaller sectors of the world, it's yet to make its mark on the global construction industry. Until now.
In its recent report titled Modular construction: From projects to products, McKinsey shows how, because of new technological and economic changes, modular methods are attracting a new level of interest and investment around the world. The new research goes on to predict whether modular construction will catch on — and have a more widespread and sustainable impact.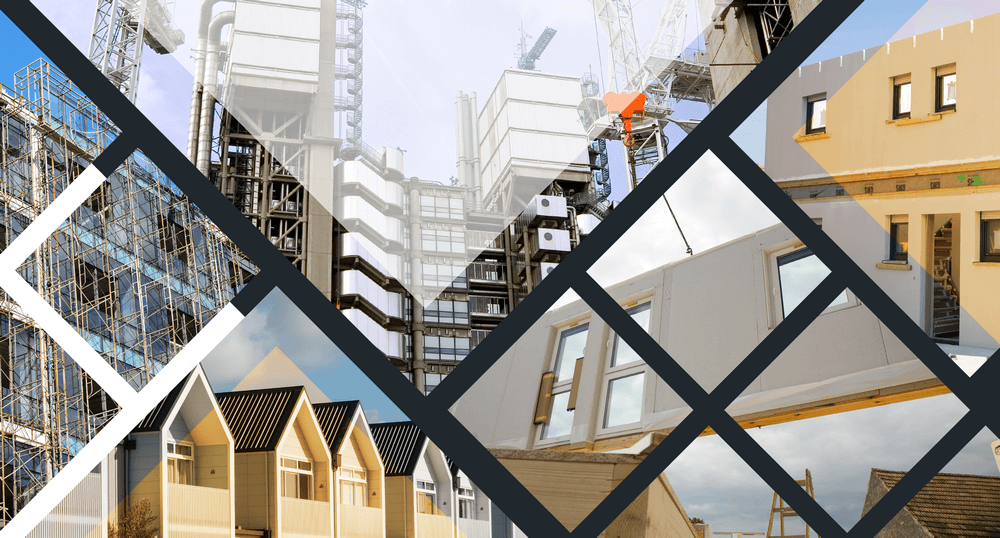 Let's take a closer look at what they found:
Modular projects accelerate construction timelines and save money: Recent modular builds are speeding up project timelines by 20–50%. While the modular method has yet to yield significant cost savings, the McKinsey report suggests that developers who make the shift to modular and operate their business for scale will soon be able to realize more than 20% savings in construction costs, especially as their team members become more efficient using modular building and design practices. If modular becomes more widely used, the market value in new real-estate construction alone could potentially reach $130 billion in Europe and the U.S. by 2030, delivering $20 billion in annual savings.
The perception of modular construction is shifting: Since the post-war era, modular construction has primarily been looked at as cheap and "cookie cutter" in both the U.S. and the UK. Recently, though, there's been a significant change in perception thanks to more modern materials, improved precision and manufacturing, environmental benefits, and digital technologies like BIM software that have improved design capabilities. All of this means modular construction now has a place in the higher-end market.
Major markets are primed for modular: The two biggest factors that determine whether a market is likely to embrace modular construction are real-estate demand and the availability and costs of construction labor. In areas such as the west coast of the U.S., the southern part of the UK, Australia's east coast, and major cities in Germany, labor shortages and an unmet demand for housing are colliding — meaning modular construction could likely make its way into these large markets.
How Digitization Is Taking Modular to the Next Level
All these indicators point toward an increased likelihood of modular construction gaining ground in a more sustainable way. And there are even more factors contributing to modular making its way into the mainstream. One of these factors is digitized automated technology.
The evolution of digital tools such as BIM software has radically changed the face of modular construction. The way structures can be digitally designed in 3D, the sharing and coordination of the different phases of construction, the optimization of just-in-time delivery logistics, and the quality assurance of in-factory manufacturing are just some of the ways these tools enhance the modular method.
Modular construction making its way into more global markets is a complicated topic, but it's one that's making headway in today's real estate and development industries. We want to dive even deeper into this topic, so in our upcoming Prefab + BIM: How Two Innovations are Changing the Face of Construction blog series, we'll do just that. And we'll show how, after decades of slow change, modularization paired with digitization is making its mark on our economy.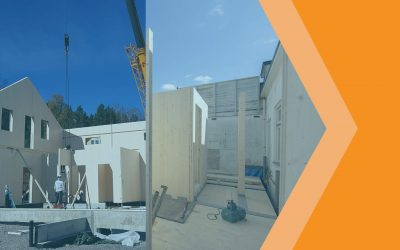 CLT construction expands upon many of the benefits of off-site construction in general, such as reduced waste, higher levels of quality control, and accelerated building timelines. This approach also offers several unique benefits.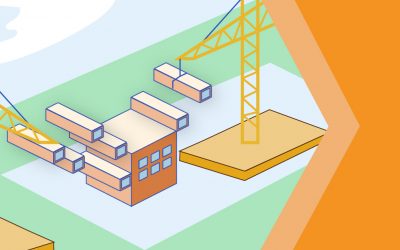 Structures that utilize both panelized and modular construction are known as hybrid systems, and they provide owners and designers with the ultimate range of flexibility. Let's discuss hybrid systems and how they're changing off-site construction.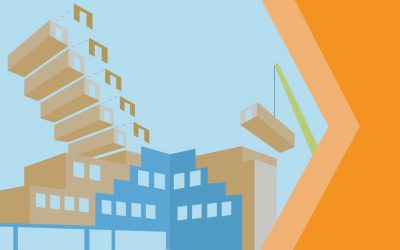 Cost savings are a major benefit of volumetric modular construction projects. This approach involves manufacturing 3D modules off-site and then arranging and connecting them at the job site to create the finished structure.