Vertex invited Estonian wood builders to learn about Nordic CLT and modular construction
Estonian Woodhouse Association (Eesti Puitmajaliit, EPML) has about 60 member companies and their membership accounts for about 80 % of the entire wood building volume in Estonia. Most of the association's members were known to Vertex beforehand and part of them use Vertex BD software in their design work. The association is active and its members have marketing and production cooperation in for instance China and Central Europe.
Event Report
October 2019
In order to strengthen the cooperation, Vertex Systems decided to invite the association's members to Tampere, Finland, in September 2019 for a two-day visit to local companies and to learn about Finnish construction overall. The aim was to introduce and learn more about Finnish wood building architecture and technology. There were 19 participants from 13 different companies.
On the first day we visited CELT and LapWall, two prefabricated component manufacturers that use Vertex BD software in their design and production.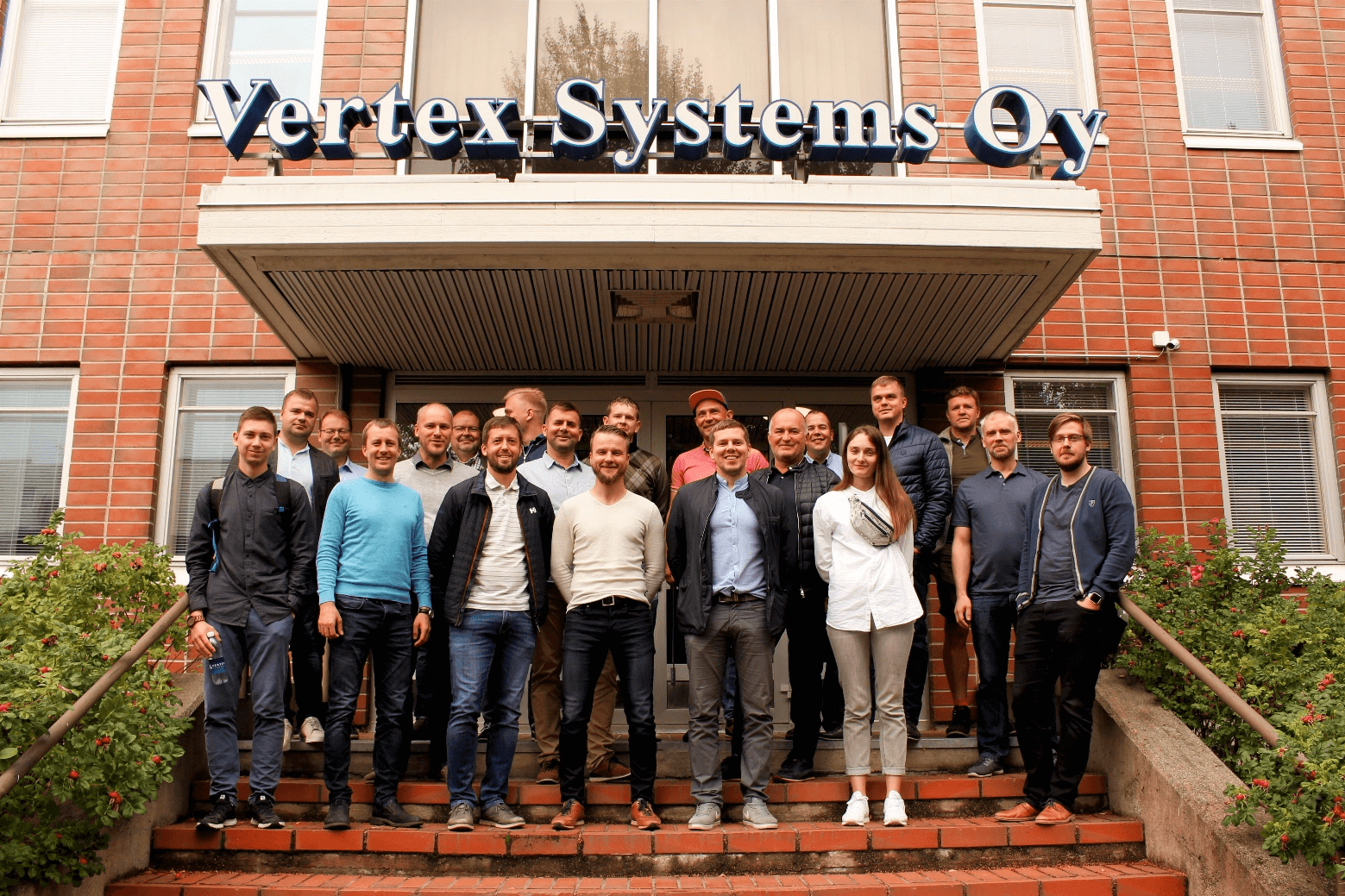 CELT manufactures unique leisure and residential buildings using cross laminated timber (CLT). We got introduced to CELT production, as the factory was at the time working on modular residential buildings.
The second stop of the day was at the LapWall factory. They build roof structures to large industrial buildings using laminated veneer lumber (LVL) elements. The largest manufactured elements have been up to 45 metres in length.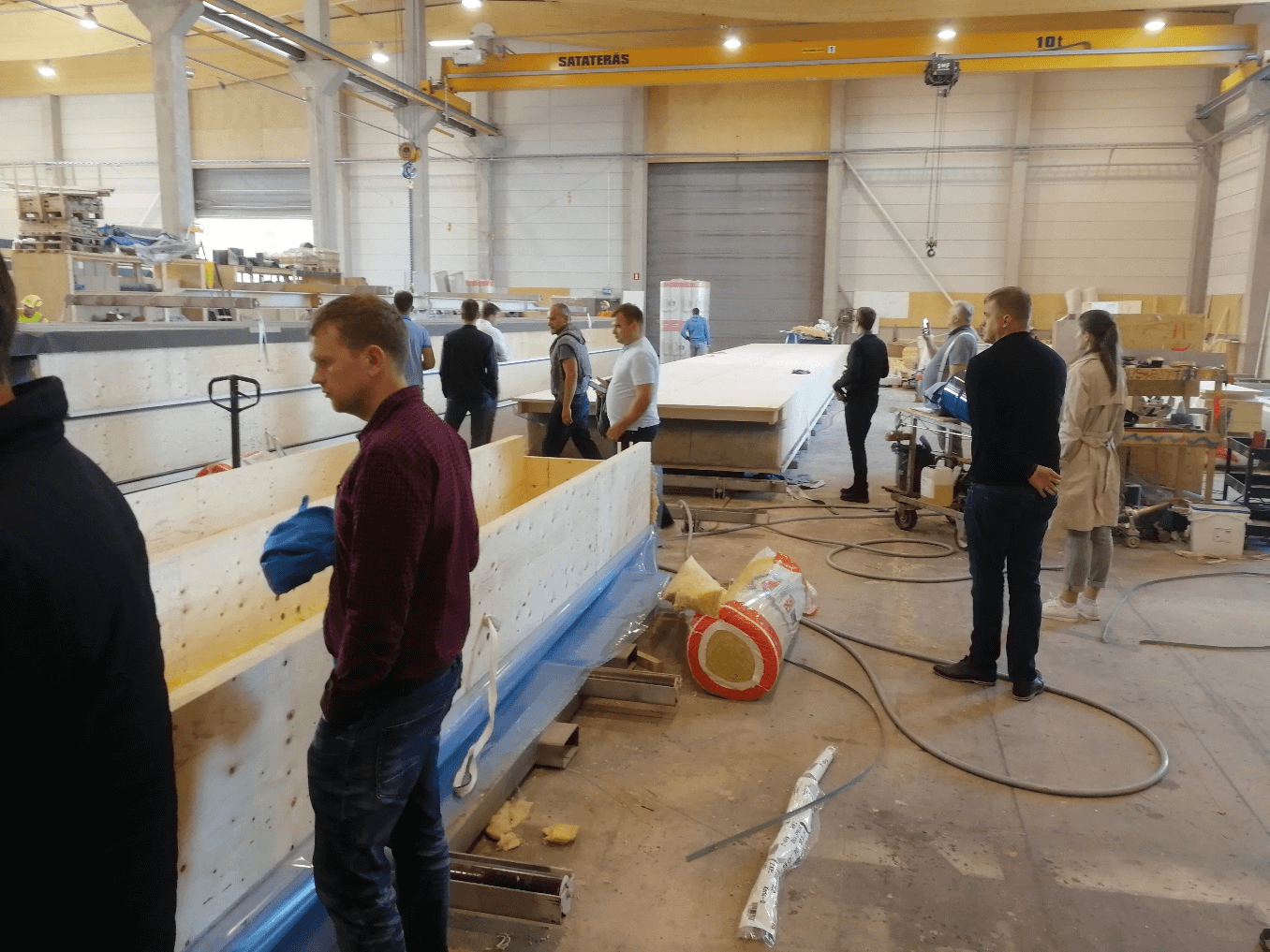 After the factory visits we continued to Tampere city centre, where we were introduced to Kuuma – a sauna and restaurant building manufactured by Honkatalot.
From Kuuma the journey continued to Hopealinjat dinner cruise on Lake Pyhäjärvi. The views were great, and the participants had a good time.
On the morning of the Day 2 we gathered in Vertex Systems headquarters, where the participants were introduced to products and services offered by Vertex Systems.
Vertex BD Building Information Modeling (BIM) software was of great interest to the participants, so we also went through the technical details and answered the questions that were raised.
In the afternoon we headed to a new building site in Vuores, Tampere, where we were greeted by our host Pertti Tamminen. He was the project manager during the building phase of Vuores neighbourhood and knows the area well. He started by presenting the current status of Vuores and the future plans for expansion. Vuores includes blocks where only wood-built houses are allowed. For instance, wooden apartment buildings will be built in these areas.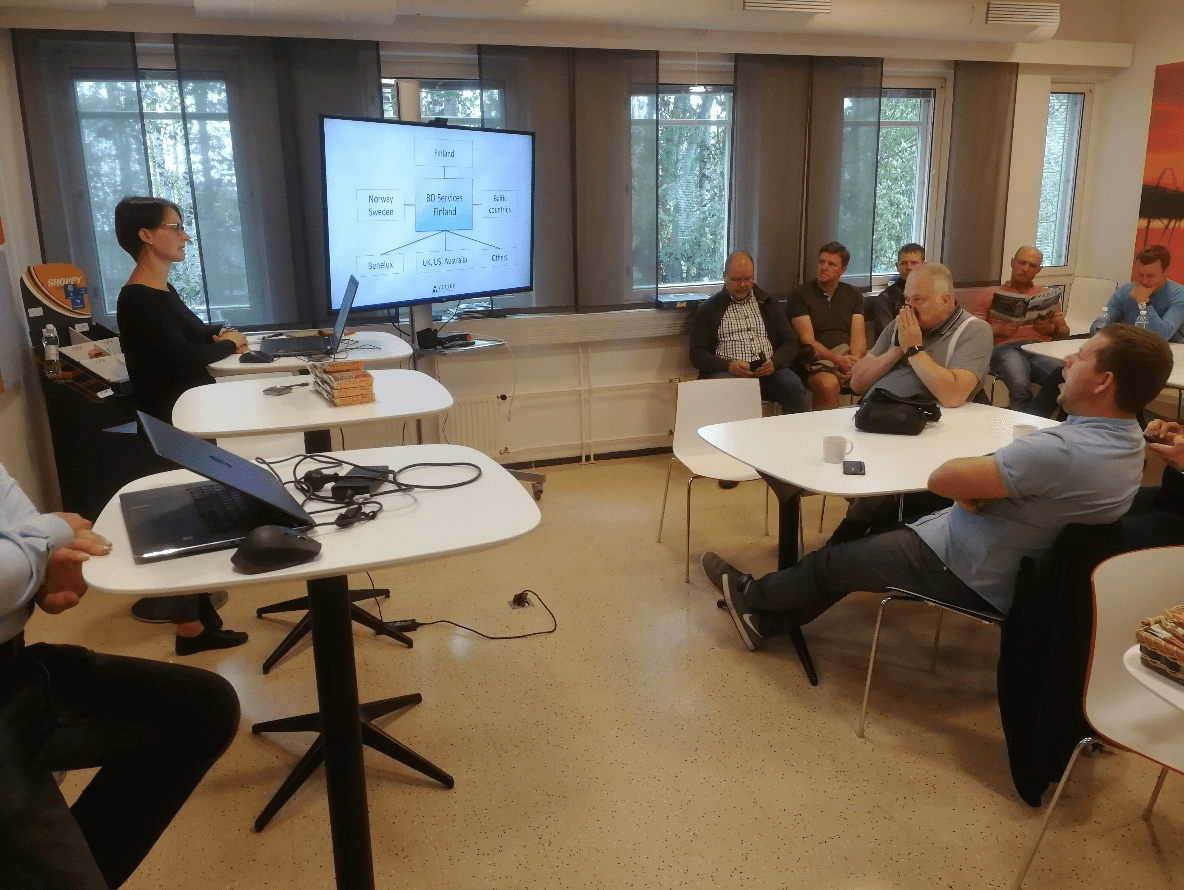 After the presentation we toured the area by bus. There were three stops:
Tuira by Ollikaisen Hirsirakenne
An apartment housing company of six detached single-family log homes.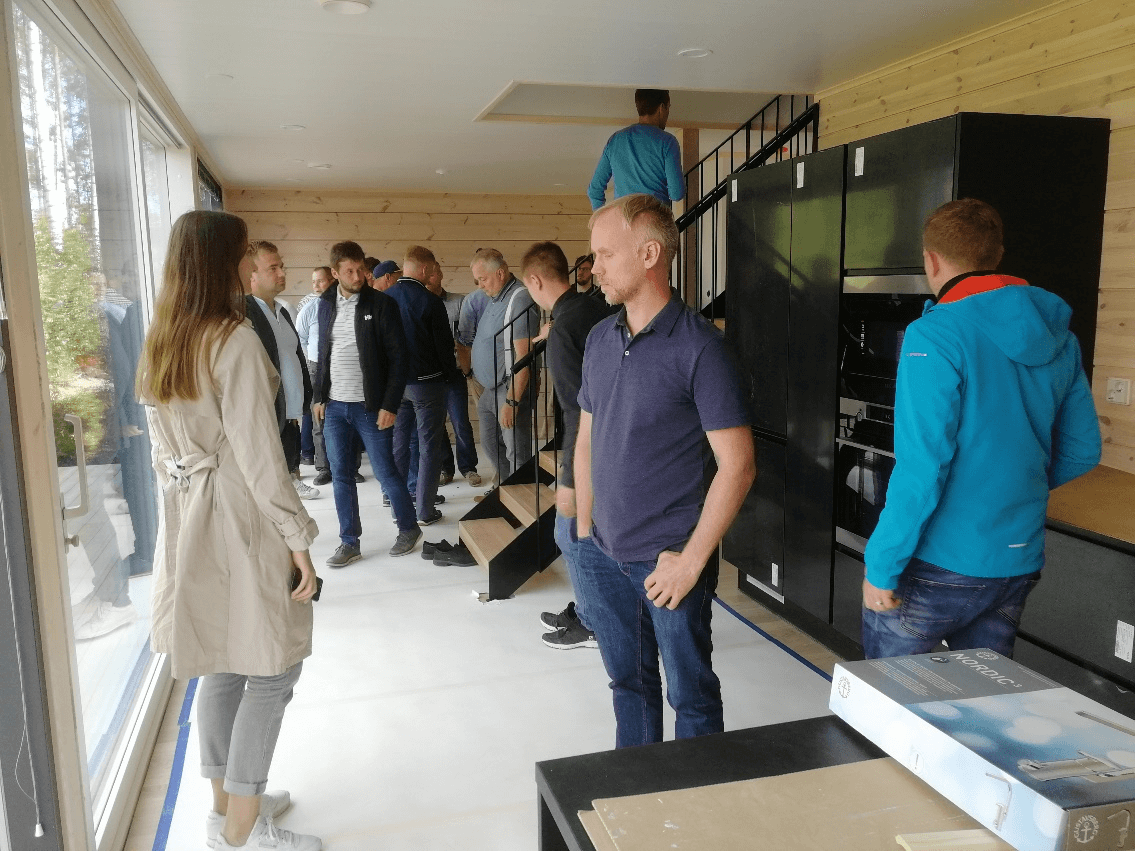 Evesa-Talot group building initiative
3 detached single-family houses in the same apartment housing company.
VTS wooden apartment building
Timber and CLT structure modules manufactured by Elementti Sampo.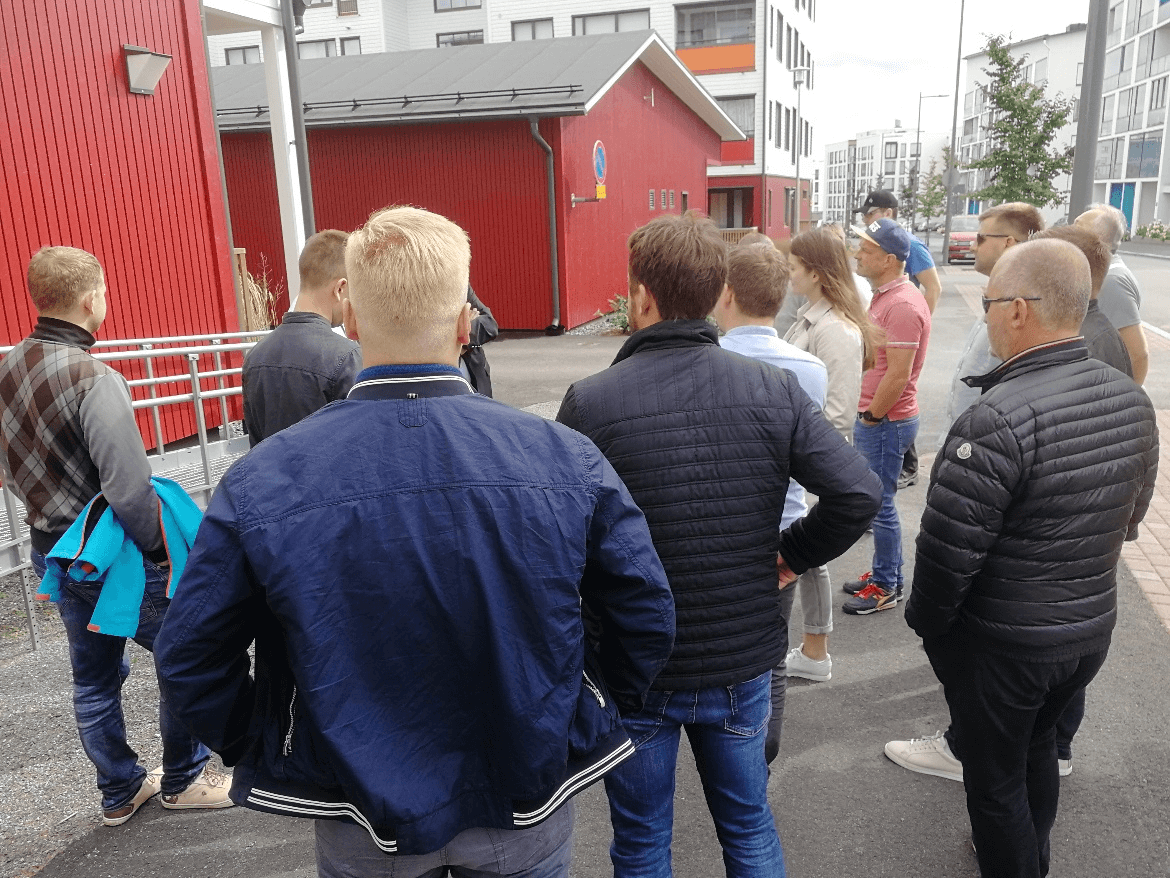 The Estonian guests found it surprising that the city of Tampere can decide that on a certain area within the city, only wooden constructions are allowed. In Estonia there are virtually no wooden apartment buildings and wood has only recently been used as a material in public buildings. Tamminen received an invitation to present Vuores to the Estonian decision makers.
Vertex Systems wishes to warmly thank the Estonian Woodhouse Association and all the people who participated in the event.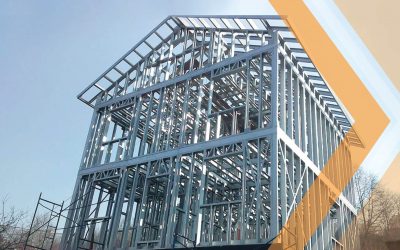 The risk and complexity increase when organizations implement digital transformation in their core operations and technical functions. This is the case for property owners and architecture, engineering, and construction (AEC) firms selecting and implementing a building information modeling (BIM) software platform.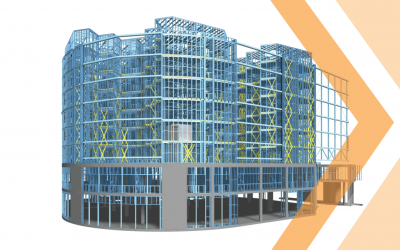 In this blog, I introduce the higher-level benefits of BIM and drill down into the specific areas in which BIM technology excels.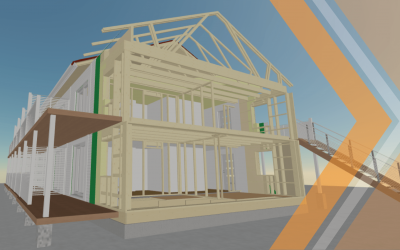 This blog series will walk AEC organizations and other interested parties through the decision-making process for selecting and implementing a BIM platform. I will shed some light on why so many companies are implementing BIM, and I will also highlight some of the best use cases for BIM and share some of our customers' success stories.