The Future is Modular: A Look Forward
To say the last 18 months have been unique would be the understatement of a lifetime. In many ways, the global pandemic stalled our daily lives. We moved to remote work, cut down on major travel, and were forced to slow down while waiting for the world to return to "normal."
But for modular construction, a building method where many of the structure's parts are prefabricated in a factory setting before being assembled on-site, 2020 and the first part of 2021 proved to be periods of tremendous growth.
Why?
Blog Post

October 2021
Pekka Moilanen
It comes down to a few key reasons.
Modular structures can be built quickly without sacrificing quality, so during the height of the pandemic, the need to rapidly add to or adjust space paved the way for prefab solutions.
Relying on modular methods helped the global population meet the growing need for affordable housing worldwide, create hospitals and testing centers, and house data centers and cloud storage as more people began working and learning from home.
Some other popular uses for modular include mobile classrooms or other educational facilities, corporate and portable offices, military structures, and any temporary unit that needs to be disassembled and moved. And the potential doesn't end there.
As cities worldwide become increasingly populated, modular could become the preferred method of construction due to regulatory requirements limiting construction site occupancy on-site for material storage. In the U.K., for example, the utilization of modular building increased by 6% year-over-year because these projects don't require near the space traditional construction sites do.
Modular Construction: A Breakdown of Benefits
While changes in recent years have shone a bright light on modular and how it can be used in times of high need, the construction method has been steadily growing in popularity for years. Developers and customers alike are recognizing its benefits, and the numbers speak for themselves.
When working with modular methods, the Modular Building Institute reports:
35% of construction schedules decrease by at least a month
Construction waste is reduced by up to 77%
Project costs are cut by approximately 65% across the board
The result? Experts project the modular market to reach $115 billion by 2028 due to an urgent need for new construction solutions in major industries, such as schools, hospitality, and schools.
And modular is more than ready to answer this call, thanks to its inherent benefits, including improved:
Quality
When designing and building a modular structure, there's a specialized focus on the individual parts that make the larger whole. This attention to detail results in a higher-quality product. Plus, relying on specialized tools, parts, processes, and people to oversee each specific step in the assembly line, means more predictability and replicability over the project's life.
Time Efficiency
By creating components building components indoors, many challenges that come with on-site construction can be avoided, meaning projects come together faster and are less subject to costly delays. The overall project timeline is expedited by moving parts forward simultaneously rather than waiting for the completion of one part to move on to the next.
Job Safety
Construction is one of the most dangerous industries, but with so much work done off-site, there's a less-congested worksite for modular builds. Fewer people, vehicles, and moving parts is a solid step toward enhanced safety, and indoor factory construction also protects workers from extreme weather conditions, which can contribute to accidents.
Eco-Building
In North America, Europe, Asia, and beyond, there's a growing demand for green infrastructures and, due to its low-waste building methods, modular can help. In Europe, for example, the modular market is projected to grow at a strong due to the efforts of governments to reduce greenhouse gas emissions from the construction sector.
With Modular Comes New Job Opportunities
Another factor to consider is how modular construction could reinvigorate the construction workforce worldwide.
The U.S. Bureau of Labor and Statistics projects that 41% of the construction industry workforce will retire by 2031 and that fewer young people are entering the field. But modular could change all that.
The industrialized approach to construction creates the safety, quality, cost savings, and predictability mentioned previously — all significant factors that make construction jobs more desirable to a more diverse pool of talent, including women.
Until now, inflexible working structures, gender bias, and concerns about health and safety issues (and the absence of safety equipment to fit women's bodies) have excluded women from the construction sector. But, because offsite construction takes places within a controlled environment with fixed working conditions, it provides increased job security and flexible shift patterns that could improve the gender imbalance in this male-dominated workforce.
There are far fewer unknowns and risks in the controlled, off-site manufacturing environment than a traditional construction site. That predictability and consistency form the foundation of a healthy work environment. Employees enjoy regular hours and commutes, better training, and consistent supervision — all benefits that have the potential to open the door to more opportunities, project efficiency, and a stronger bottom line.
Why BIM Could Help Determine the Future of Modular
While modular certainly could improve efficiencies across the global construction industry, it can't do it alone.
Before the pandemic, approximately 50% of businesses reported using Building Information Modeling (BIM) to some extent, and its popularity has grown significantly since then. When paired with modular construction, BIM can be an effective tool for improving productivity and reducing costs by improving planning, testing more construction configurations before breaking ground, and minimizing change orders.
How the global construction community taps into modular is yet to be determined, but the future looks bright as all roads lead toward innovation, eco-friendly practices, and increased efficiency.
We'll be sure to keep a close eye on the trend moving forward and share new updates and information with you. Until then, feel free to download our FREE eBook to learn more about modular and prefab building methods.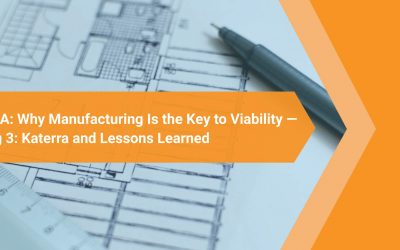 The rise and fall of Katerra, which burned through more than $2 billion in just six years, is the most discussed story related to DfMA in decades.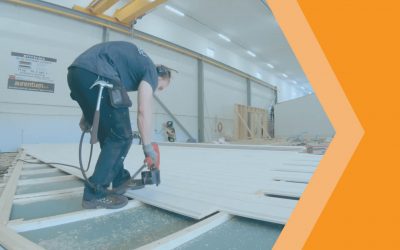 Design for manufacturing and assembly (DfMA) is a revolutionary approach to construction that is poised to reshape the economics of the global construction industry in the coming years.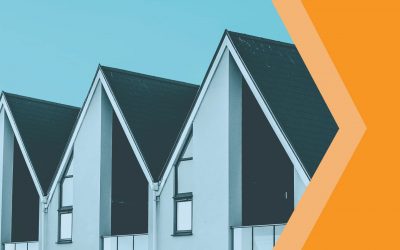 What would you say is the difference between manufacturing and construction? There are many ways to approach this question, but the simplest distinction is where the labor is performed. Manufacturing labor is performed in a factory, while construction labor is typically performed outdoors, in the elements. There are benefits, drawbacks, and limitations to each, and they are both essential for every construction project.