Vertex BD – Advanced Production Home Building Software
Vertex BD is a complete production home building software that revolutionizes how production home builders produce architectural drawing sets, material reports and connect with manufacturing equipment.
Free Trial
WHAT IS VERTEX BD?
Vertex BD is an advanced Building Information Modeling (BIM) software for residential construction. Production home builders use Vertex BD to streamline their entire building process, from architectural design to manufacturing.
​
The Vertex BD software is specifically designed for:
Prefabricated home building, production home building, custom home building, kit home building and modular home building projects

Generating lot specific drawing sets, master sets, fabrication drawings, material reports, manufacturing data and marketing renderings from one building model.
WHY VERTEX BD?
Unique automation ability
​
By designing a base house and options, designers can automatically assemble any one of countless configurations in a matter of seconds. This advanced system enables options to be create for different elevations, roof configurations, room heights, wall layouts, trim sets, and more. It can also manage nested-options and utilize logical expressions for more complex configurations.
"The best system in the industry."
Andrew Jacobs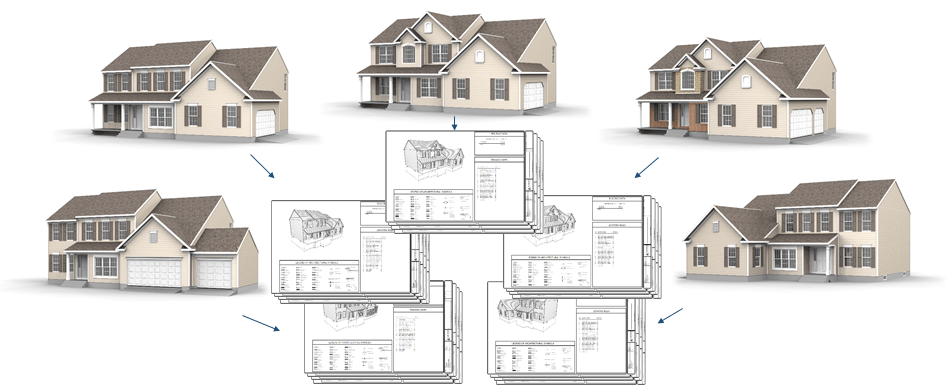 Create lot specific drawings sets in seconds
​
The Building Information Model (BIM) in Vertex BD is your single source for everything in your design and construction process. Architectural and structural drawing sets, fabrication drawings, material reports, manufacturing data, and marketing renderings are generated all from one building model (BIM).
In addition, Vertex BD automatically generates lot specific drawing sets, master sets and material reports. Save enormous amount of design time and cost by automating the design process.
Drastically reduce material waste
Vertex BD automates the process of generating wall and floor panel fabrication drawings, structural layouts, cut lists, and other material reports. By automating these processes, manufacturers are saving an enormous amount of time in drafting, material reporting, data entry, manufacturing, and correcting all the errors typically made along the way.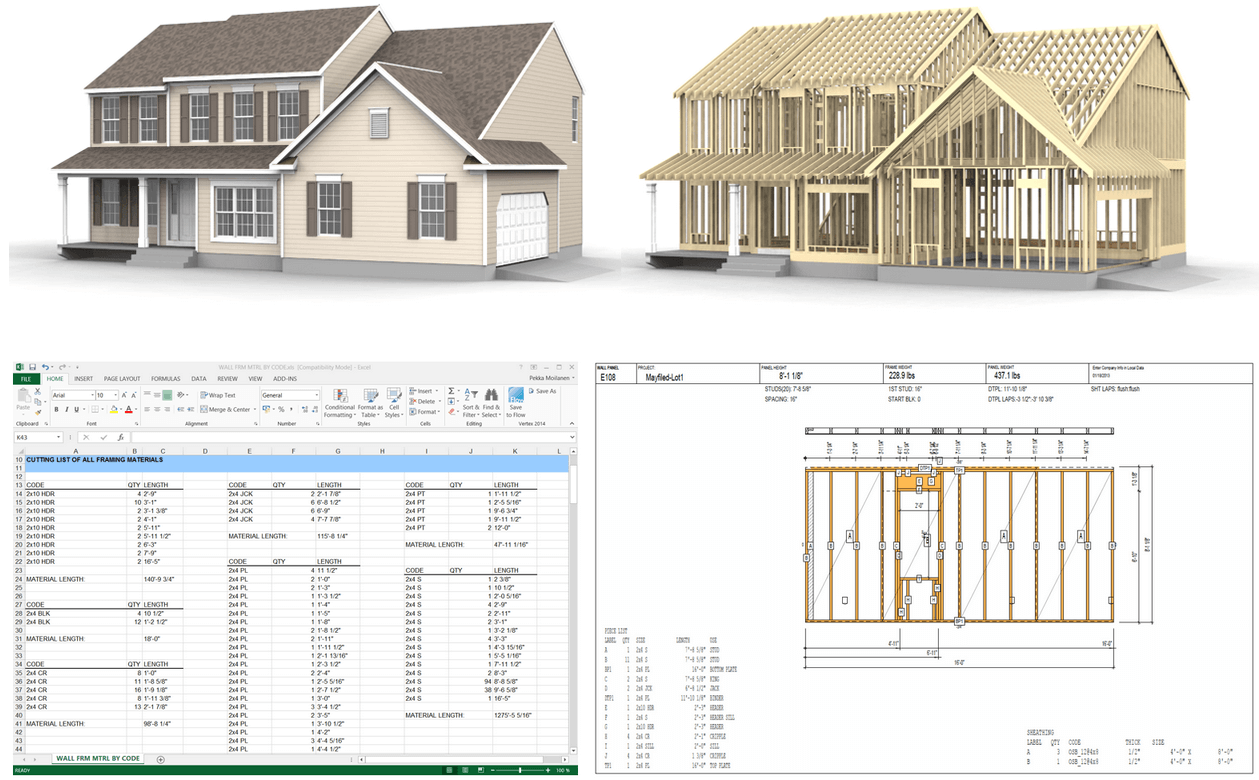 THE END RESULT? MORE PROJECTS, LESS TIME.
Vertex BD allows you to complete tasks effectively, accurately, quickly, and on budget, resulting in more satisfied clients, more referrals and, ultimately, more business.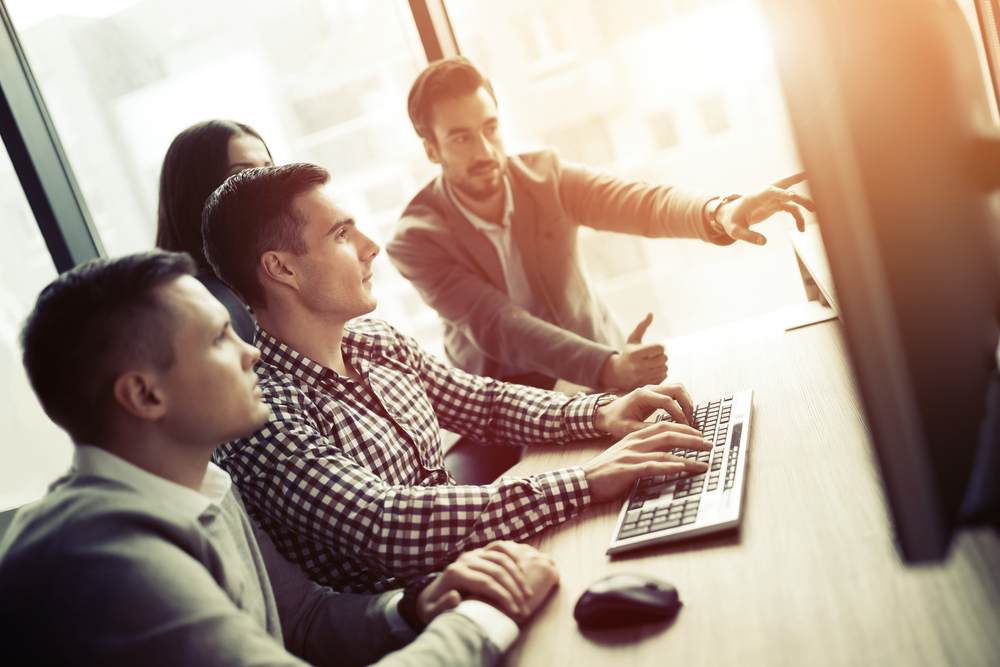 "The customer service is really good. They're very quick to respond, which keeps us productive and on schedule."
Bill Wilde
"The Vertex system saves us over 50% of design time and costs compared to previous methods"
Jason Piebes
"Vertex BD allows Logan Homes to isolate options for pricing, initiate and manage 165 different options, and maintain hundreds of plans. This has drastically reduced the time needed to produce quality sets of plans."
Casey Thompson
"The company is saving hours of drafting time while producing high quality field sets."
John Wisner
Vertex BD is a BIM software that can cut your detailing time in half, while also saving you time, money, and materials on the jobsite. Start automating your design and manufacturing processes and claim your free 30-day trial now.