Vertex Showroom: Remote Construction Made Easy
In construction, collaboration is crucial.
Blog Post

July 2020
Pekka Moilanen
Even in the most seamless situations, projects are only successful when all members of the building team come together to make decisions, solve problems, and share information.
And now, with many in-person meetings on pause indefinitely, the construction industry is facing even more pressure to collaborate and communicate effectively under remote work conditions.
So, how do virtual teams best equip themselves for success? It starts with virtual tools like the new Vertex Showroom application.
Click the model to activate it for 3D viewing.
Design Access for All
Created with quick, flexible access in mind, Vertex Showroom is a secure cloud-based sharing platform that transforms data models into virtual models. These models can then be easily viewed on any device, so clients, partners, and manufacturers can share information and stay up to date with design changes.
"All of our foremen have tablets, so when they're in the field they can pull up the model and see exactly how everything is going to fit together and interact," says Andy Sage, owner of Sage Building Components in Ames, Iowa. "Everything from the steel connections to the stick framing can be modeled and viewed in Vertex Showroom."
This capability is a game changer for both customers and sellers. Every time a custom model is designed and published in the CAD program, a virtual copy of that model is sent to the user via email. From there, the user can log in through any internet browser and easily navigate the virtual model on a mobile phone, tablet, desktop, or VR headset. They can also add comments to the virtual model regarding material choices, for example, and share the model with any other members of the building team.
"Every other software requires that you download their viewing app; with Vertex Showroom, anyone can access the model as long as they can log on through an internet browser," explains Sage.
Click the model to activate it for 3D viewing.
Construction Simplified
What makes the platform especially unique is that design information — dimensions, assembly instructions, color selections, product codes — is also transferred from the CAD program to the virtual model and available at the touch of a button. In fact, if a product is delivered to a job site, the installer can scan the item's bar code and Showroom will show them where it should be installed — all through the virtual model. Showroom can also be used to specifically identify broken parts, making it easy to re-order the correct replacement.
"We can import every bit of information about every item that goes into a build," says Sage. "If your crew is unsure about which windows go on the third floor or what door should be used for a specific entryway, they can easily go into the Showroom application and find the installation information they need."
When working remotely, the ability to share data and building information is invaluable — and Vertex Showroom delivers that capability.
"This is the way we communicate now," says Sage. "If the crew has a question, the foreman can call when he's in the digital model. Because we're all looking at the exact same thing, no matter our individual locations, everyone gets their answers more quickly and there's less confusion. This is a huge benefit that minimizes mistakes and extra costs."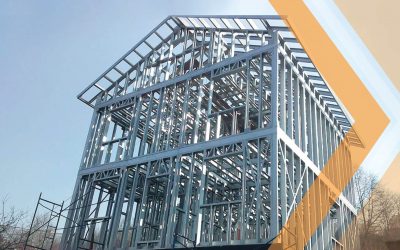 The risk and complexity increase when organizations implement digital transformation in their core operations and technical functions. This is the case for property owners and architecture, engineering, and construction (AEC) firms selecting and implementing a building information modeling (BIM) software platform.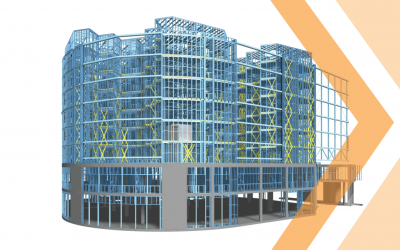 In this blog, I introduce the higher-level benefits of BIM and drill down into the specific areas in which BIM technology excels.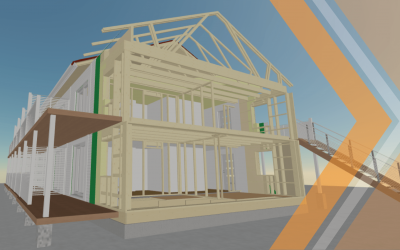 This blog series will walk AEC organizations and other interested parties through the decision-making process for selecting and implementing a BIM platform. I will shed some light on why so many companies are implementing BIM, and I will also highlight some of the best use cases for BIM and share some of our customers' success stories.