How Digital Technologies Are Changing the Modular Game
In our previous blog series, we spent a lot of time deconstructing modular construction — how it works, its benefits, and how to execute it efficiently. But how does this building method become a serious player in the world of global construction?
Blog Post

May 2021
Pekka Moilanen
According to McKinsey research, modular construction (if implemented correctly) could save Europe and the U.S. $22 billion annually by 2030. That's a significant statistic. But what does the construction industry need to do to make this a reality?
Recognizing the impact of digital technology, an innovation that's long transformed industries from transportation to agriculture, is an excellent place to start.
For years, the engineering and construction (E&C) industry didn't require digital technology innovations. The one-off approach to design-and-build projects, paired with the ample supply of manual labor, kept the need for productivity improvement within the industry less urgent than it was for other industries.
But this has all changed in recent years.
Construction is now the largest industry in the world, and it's primed to unlock significant value through productivity improvements.
Developers, investors, and builders are all realizing the potential of digital technology to accelerate projects, reduce costs, and improve safety across the E&C industry — a factor that's allowing modular to finally make its move in four major areas.
Monetary Investment
Between 2013 and 2018, investors contributed $18 billion toward engineering and construction technology — a whopping 50% more than in the previous five years!
Interest from Start-ups
New businesses are accelerating technological development, such as digital twins, 3D printing, augmented and virtual reality, and machine learning.
Large-scale Mergers & Acquisition
E&C technology M&A is experiencing an upward trend — a development that could eliminate the need for design and build teams to navigate multiple software systems.
Increased Public-sector Demand
Many governments are pushing innovation by requiring digital technology practices, especially 4D and 5D building information modeling (BIM). In the UK, for example, the government now requires level-two BIM and a preference for vendors that offer off-site construction.
All these developments will impact every aspect of E&C, from materials to contracts, design to simulation. But technological advancements alone aren't causing all the disruption in the E&C industry.
Many developed economies are facing labor shortages, with companies struggling to find skilled workers while demand is growing. Plus, the prospect of slowing economic growth has the potential to increase pressure to better manage costs and fluctuating demand.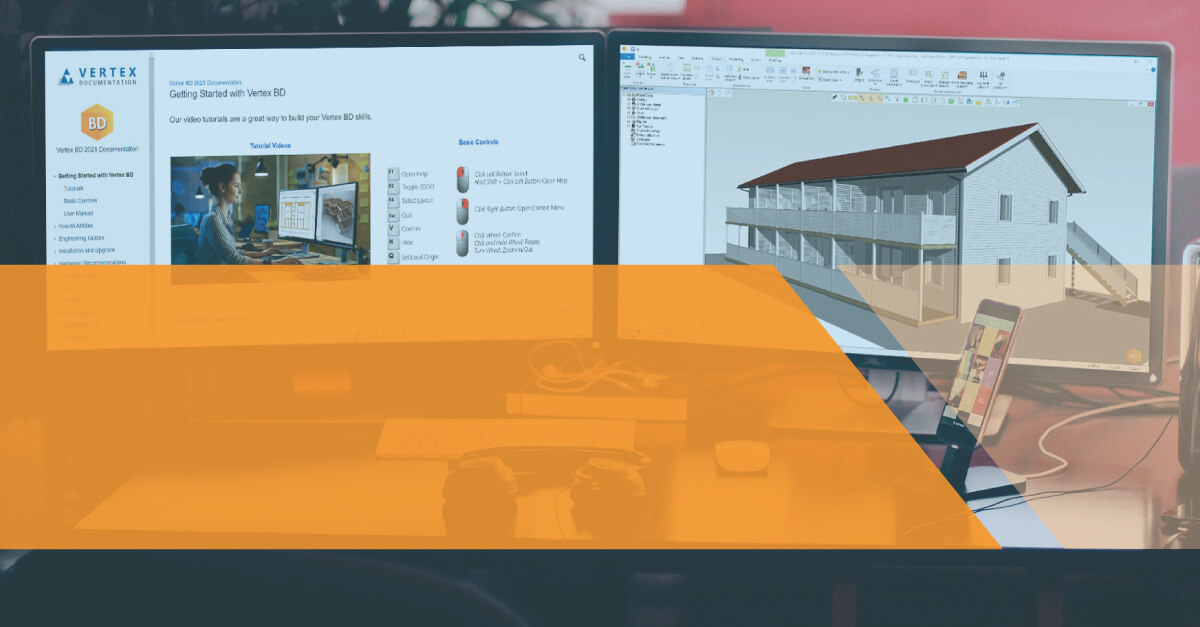 What does this mean for the future of digital technology?
While all these developments are helping the engineering and construction industry realize impressive productivity gains, with many companies already seeing money savings, improved schedules, and lower lifecycle expenses, we still have work to do the meet the enormous potential of digital technology.
While players experiment with ways to move forward and seize the rapidly expanding value, this trajectory contrasts with the traditional models of the architect, engineer, specialist contractor, and design-and-build contractor.
While it's unclear what the industry will look like in the future and which companies will win, what is clear is that the opportunity to capture value through gains in productivity is huge.
And how does this impact modular construction?
In the simplest terms, capturing all the benefits of modular construction simply isn't possible without powerful digital technology.
At its most basic level, building information modeling is almost always used in modular construction to ensure the structures (think single-family homes, apartments, hotels, and office buildings) are suitable for the planned location and meet design requirements.
Beyond that, digital technology is used to:
Ensure measurements and sizes are exact before cutting and moving the pieces of each module
Provide robotics, 3D imaging, and automated manufacturing equipment to enhance, speed up, and make modular construction more cost-effective
Deliver projects while creating less waste, thanks to the precision achieved through the software and in-factory construction process
Modular and digital technology go hand in hand, which is why a commitment to technological innovation is necessary to move modular into the mainstream.
Our next blog will take a closer look at how industry experts can drive innovative construction methods, including modular.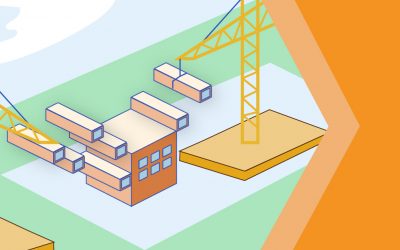 Structures that utilize both panelized and modular construction are known as hybrid systems, and they provide owners and designers with the ultimate range of flexibility. Let's discuss hybrid systems and how they're changing off-site construction.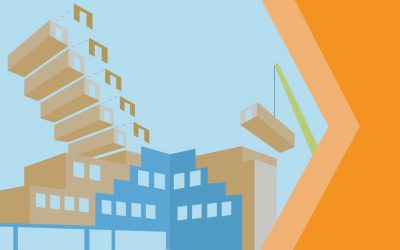 Cost savings are a major benefit of volumetric modular construction projects. This approach involves manufacturing 3D modules off-site and then arranging and connecting them at the job site to create the finished structure.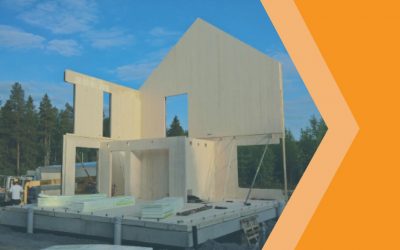 Panelized systems are among the most flexible and adaptable options for off-site construction. While each panel is manufactured in a closely regulated, climate-controlled environment, the panels can be joined on-site in almost any configuration.