How Real Estate Developers Can Make the Most of Modular Construction
We've said it before, and we'll say it again: Modular construction is the future. (Or at least it should be.). The benefits of the building method speak for themselves. Lower costs, accelerated schedules, greater predictability of both time and budget, and improved building quality make modular a smart alternative to traditional construction.
Blog Post

June 2021
Pekka Moilanen
This is especially true for major industry sectors, such as real estate development, where there's a unique potential to streamline projects with a degree of repetition rather than focusing on large, one-off builds.
In fact, according to the "Voices of Infrastructure" report from McKinsey & Company, it's this distinction that real-estate developers must optimize to successfully make the move to modular.
"Developers must start by rethinking their product strategy with an eye toward enabling modular design — for example, by reducing the use of bespoke floor plans," the report states. "From there, they can begin to build the supply chain by signing long-term partnerships with material and product suppliers."
But how does this change actually happen?
To start, developers who want to pursue modularization aggressively need to create a product strategy in three steps.
Step 1: Scale modularization while also offering customizable projects.
According to the McKinsey report, developers should first conduct research to determine the market segments that have precise needs for growth and what those specific customers' needs are in terms of budget requirements and customization options.
Working with BIM technology, the developer can then establish standards plans with their own unique set of product offerings. These specific layouts or components can be tailored to their customers' needs and then offered repeatedly to customers with similar requirements.
There are multiple benefits to this approach:
Establishing a design that can be reused means less time in the design phase. Developers can scale their product while and meet their customers' needs with a known offering. There's no need to design from scratch, and both investors and property owners are likely to have more confidence in a product that already resonates with the market.
Step 2: Adjust existing designs to make them work for factory production and logistics.
Making products that are repeatable for efficient factory development is critical. For example, developers can streamline the look of certain rooms (like kitchens and bathrooms) to reduce the need for factory switchovers (i.e., refitting equipment to accommodate different types of modules).
The McKinsey report spells out other measures developers should take, including:
Adjust the width of building elements to better facilitate transportation from the factory to job sites.
Ensure zoning and building codes are approved, for greater efficiency and lower cost provisions.
Determine what mix of 2-D and 3-D elements is most cost-efficient for each development project.
Step 3: Build relationships with modular suppliers.
To find long-term success through modular, developers need to transition from operating on a project-by-project basis to forming strategic partnerships that create a pipeline of repeatable projects.
Developers can work with suppliers to move from buying materials suitable for a construction site to those that are more ideal for a factory setting. The McKinsey report gives the example of plasterboard, which is typically prepared in a size that can be easily moved around a construction site; ordering far larger panels would reduce the work required in a factory.
As the McKinsey report states, developers face many challenges before modular construction can be adopted at scale. But for those willing to take the risk and disrupt the industry, the potential reward is undeniable.
With the right moves, real estate developers can be significant players in the move to modular. Timelines will accelerate, construction costs will lower, and efficiencies will increase across the board.
Why not start now?
Learn more about modular and prefab building methods or download our NEW free eBook.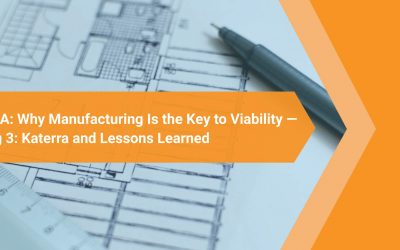 The rise and fall of Katerra, which burned through more than $2 billion in just six years, is the most discussed story related to DfMA in decades.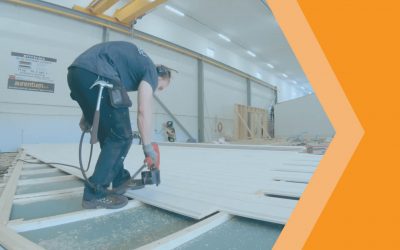 Design for manufacturing and assembly (DfMA) is a revolutionary approach to construction that is poised to reshape the economics of the global construction industry in the coming years.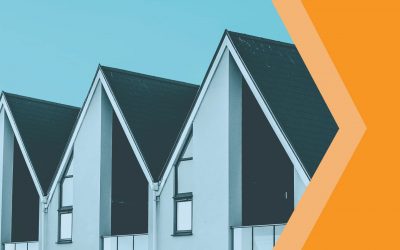 What would you say is the difference between manufacturing and construction? There are many ways to approach this question, but the simplest distinction is where the labor is performed. Manufacturing labor is performed in a factory, while construction labor is typically performed outdoors, in the elements. There are benefits, drawbacks, and limitations to each, and they are both essential for every construction project.