The Digital Revolution: How BIM is Changing the Face of Global Construction
Blog Post

January 2022
Pekka Moilanen
In the construction industry, the only thing constant is change. From the materials used to the methods and equipment we rely on to excavate sites, transport structural items, and assemble buildings, the fundamentals behind one of the world's largest industries are ever evolving.
But perhaps the most significant change that's happened in recent years involves the technology we use to address construction's most significant challenges: efficient planning and design.
The technology I'm referring to is Building Information Modeling or BIM, and it's had a major impact on how things are accomplished in global construction.
So, what is BIM?
Building Information Modelling is a 3D-model process that provides designers, contractors, developers, etc., with shareable insights and tools to plan, design, and construct their projects as seamlessly as possible.
By using BIM, all of the stakeholders on a project can easily collaborate across all steps of a building's lifecycle and give them shared access to a highly detailed digital representation of the project.
Beyond giving uses an accurate 3D visualization of a structure, BIM also:
Provides critical insights about what materials will be used, how much they will cost to be purchased, transported, and installed, and predict details about the long-term performance of the structure.
Ensures all project information is centralized and updated in real-time so that everyone has access to reliable data that can be used to make accurate decisions.
Can be combined with other technologies, such as virtual reality, 3D printing, and robotics to further enhance its capabilities and benefits to the construction process.
And this technology will continue to shape the future of moving forward.
As the global construction industry is expected to reach an estimated $10.5 trillion by 2023, BIM will contribute by:
Delivering projects faster. According to a survey by the National Building Specification (NBS), BIM helped increase the speed of delivery for 55% of construction professionals in the U.K. through digital automation.

How? One major factor is minimizing costly design changes and reworks by detecting potential design/build clashes that could stall construction, helping teams complete a project faster and with fewer human errors.

With BIM, any change you make to the project is automatically added to every phase and shared with everyone involved. This helps with miscommunication and bad documentation and ultimately minimizes delays.
Reducing expenses from start to finish. When using BIM software, a project's design/build team can make automatic updates to the shared plan. Furthermore, stakeholders can cut costs early on by figuring out the exact amount of materials or equipment needed for the build. Both of these important steps help the team avoid unnecessary costs and decreases waste generated from a construction site. Plus, faster project delivery leads to lower expenses — another significant benefit of BIM technology. 

Increasing construction quality. BIM can be paired with other innovative technologies such as augmented or virtual reality.These technologies allow users to fully test a structure's design and can help with spatial planning, validating emergency routing, verifying indoor lighting design, and much more. All of this helps with verification that enables stakeholders to ensure the quality of a project.
Improving sustainability. Commercial and residential buildings have historically been among the main culprits for the depletion of resources and energy worldwide. However, by using BIM, construction professionals can reduce waste by accurately calculating the exact amount of materials they need for each project. Plus, some BIM technology allows you to compare materials digitally and, ultimately, choose more sustainable options to design a more energy-efficient building.
Providing benefits long after the project is complete. Not just a tool to be used during the building project, BIM continues to provide ROI after construction is complete. Through digital records, a building's owner or manager can quickly check for material components, installation dates, maintenance history, and warranty information to ensure efficient building management.

Plus, in the case of smart buildings, the combination of A.I. and BIM down the road could allow facility managers to analyze data for better preventative maintenance measures. Another potential development? BIM could provide architecture firms with information about the quality of their builds and their deterioration over time. This invaluable data would allow them to learn from their potential mistakes and make better decisions in future builds.
The world has changed significantly in recent years as we're completing more and more work in a digital environment.
To keep up, the construction industry is relying on BIM technology — and the future looks bright for how it can continue to bring innovation to the global construction industry.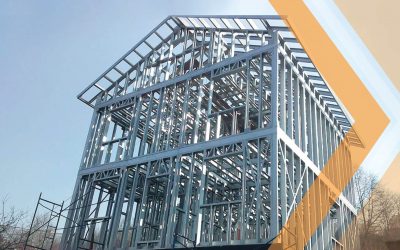 The risk and complexity increase when organizations implement digital transformation in their core operations and technical functions. This is the case for property owners and architecture, engineering, and construction (AEC) firms selecting and implementing a building information modeling (BIM) software platform.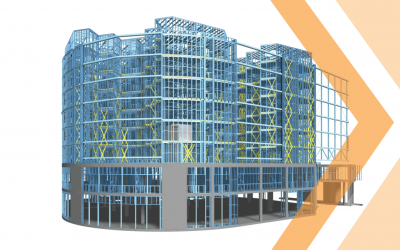 In this blog, I introduce the higher-level benefits of BIM and drill down into the specific areas in which BIM technology excels.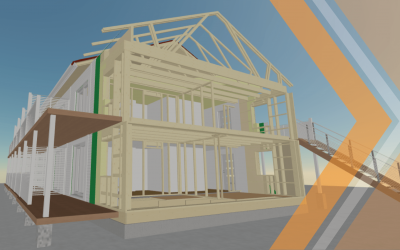 This blog series will walk AEC organizations and other interested parties through the decision-making process for selecting and implementing a BIM platform. I will shed some light on why so many companies are implementing BIM, and I will also highlight some of the best use cases for BIM and share some of our customers' success stories.