Bringing people together with Cold-Formed Steel to solve a global lack of housing
CIOA's Titan Factory provides worldwide communities the opportunity to create their next residential and commercial building projects using the latest modern methods of design and manufacturing.
Case Study
Client: Group CIOA / BATI-FABLAB
Date: January 2019
Country: France
Type: Residential & Commercial Construction, Steel Framing
CIOA's Titan Factory provides worldwide communities the opportunity to create their next residential and commercial building projects using the latest modern methods of design and manufacturing.
As a collaborative business engineering group, CIOA brings together architects, builders, suppliers and communities to work collaboratively with a 3D Building information model and mobile manufacturing unit to provide turn-key building solutions throughout the world.
Group CIOA was created in 1994 by Chantal Salinière and Léon Lucide, but it has taken a quarter of a century to help shape CIOA, which today has a presence in over 50 countries.
Founder Léon Lucide's early life and experiences helped shape the vision for CIOA, but the platform for a truly global enterprise did not arrive until the internet was born. Léon's son and COO of CIOA, Loïc Lucide has been influential in that shared vision, and in 2017 launched their first 'Titan Factory' a mobile building machine which brought together Finnish, Dutch, French and Turkish experts.
"We recently set-up our first BATI-FABLAB, containing a pooled TITAN FACTORY machine for all construction requirements," explained Loic. "Over the next ten years we plan to establish about 150 BATI-FABLAB centers to be able to extend our network by retraining people and working towards helping with the problem of a lack of housing internationally."
CIOA is carrying forward its vision to serve their worldwide communities by meeting needs with a sustainable perspective and providing institutional decision-makers with the means to help their populations to consume better, to live, train, work and recreate better.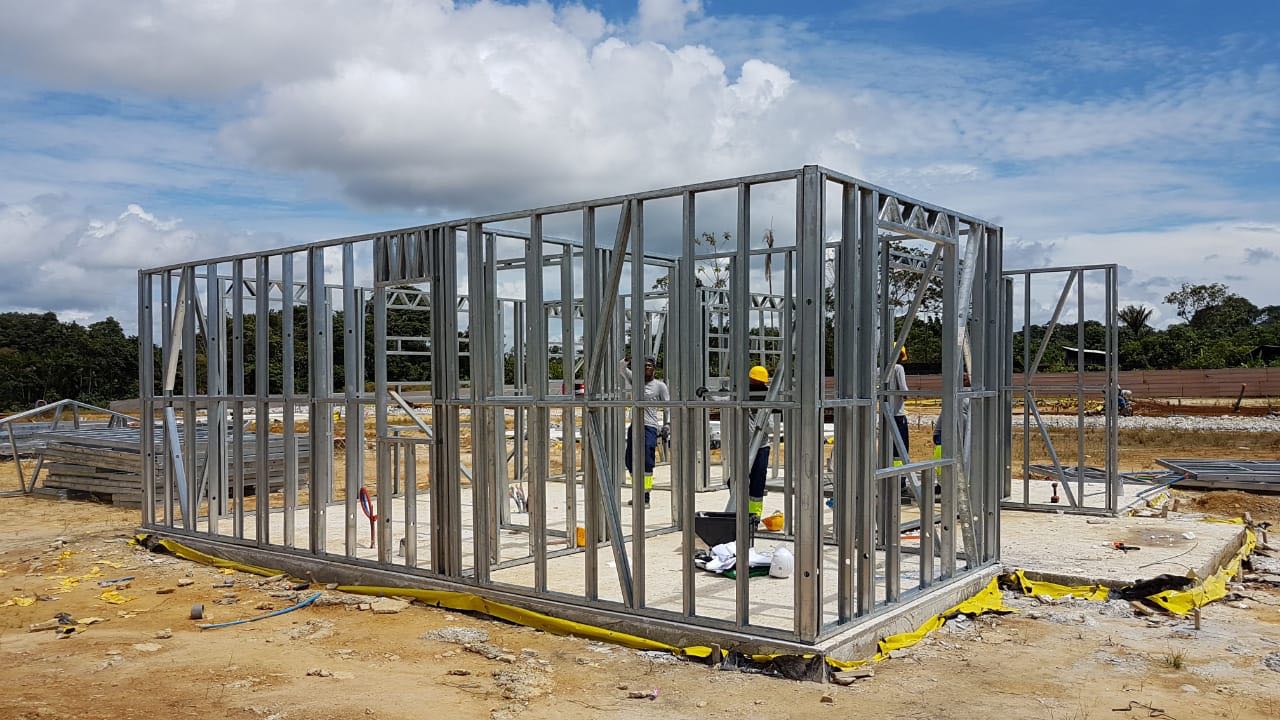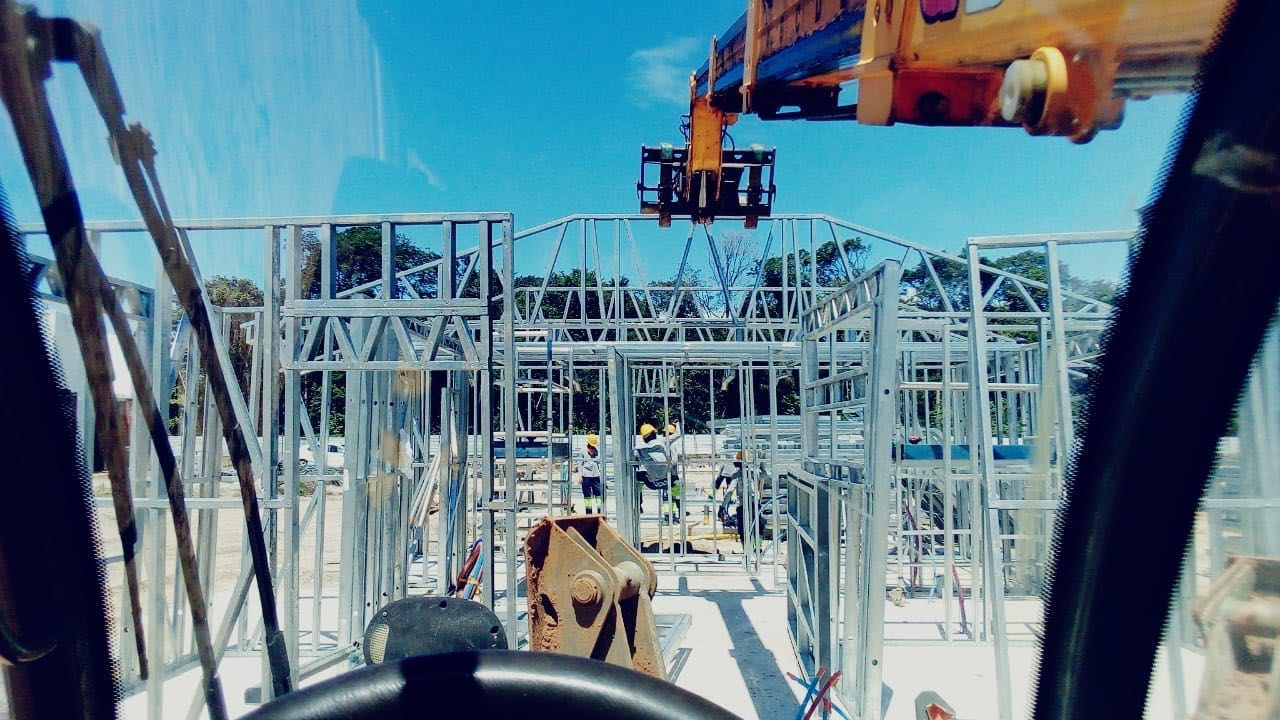 More productivity and faster project completion
Part of CIOA's future vision was the integration and introduction of Vertex BD software. Loic explained that CIOA had previously tried several other products but found Vertex BD to be the most advanced and powerful system available in the market because it was able to seamlessly integrate the architectural design, framing design and also include Eurocode design calculations.
Gareth Collier, UK Manager at Vertex, said they were first approached by CIOA in 2016 and were able to demonstrate that Vertex BD had the scope and adaptability to meet CIOA's needs for estimating, design, engineering and manufacturing.
"We listened to CIOA's requirements and through our support team worked continuously to provide an ever-evolving solution for them. It's been fantastic working with the team at CIOA and we believe in their company ethos and vision in providing a world class building product in areas that need it the most."
Loic explained the benefits of Vertex BD to the work they do and how it helps provide a better service for customers. "Working with Vertex BD allows us to quickly design a project, include the different layers of other fields of activity and receive a very realistic vision of what the project will be like once built, so being a totally integrated solution was very important.
"Vertex BD enables us to get a fully connected system without problems of compatibility between different interfaces or software, allowing for more productivity and faster project completion. Also, the benefit of Vertex BD being a BIM platform means it can adjust to our needs and future developments, therefore making Vertex BD an obvious software choice"
"The software is very intuitive to use and the team at Vertex are always available to solve our problems with continuous user support. We are using Vertex BD, not only because it's the software we needed, but also because their people share the same values as ours."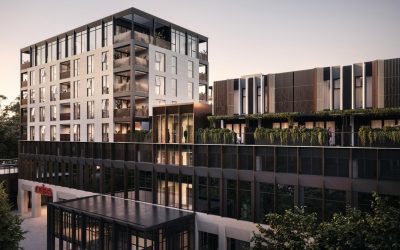 MYT Framing Solutions achieves seamless collaboration and accelerated project completion with Vertex BD software. By supplying 100 tonnes of steel frames for the Norwood mixed development project, the company demonstrates its expertise in handling complex designs and delivering lightweight frames for large-scale projects.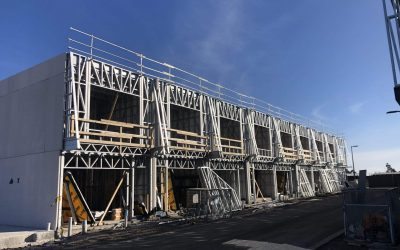 Steel Frames Direct was established in 2020 to provide light gauge steel framing solutions for residential, commercial and light industrial building projects. The company's focus on customer satisfaction, and use of Vertex for efficient collaboration and communication sets them apart from their competitors.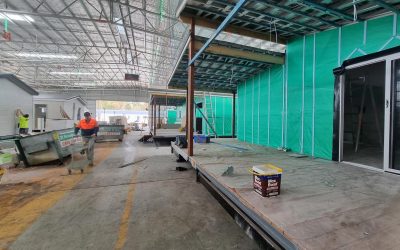 Through computer-controlled off-site manufacturing techniques and software that improve precision and speed, Modern Methods of Construction shortens the time between design and delivery, reducing labor costs, eliminating unnecessary waste, and improving safety and quality from start to finish.