Vertex BD helps engineering office double their design efficiency
"Vertex BD cut our design time in half, and compatibility issues between files disappeared at once", says entrepreneur Janne Tölli. The one-man endeavour KVR-Engineers has been in business for almost 20 years, offering services both to private home builders and businesses from different sectors. Versatile and efficient design software allows even the smallest business to provide excellent customer service.
Case Study
Client: KVR-Engineers
Date: July 2019
Country: Finland
Type: Residential Construction, Wood Framing
This is how Janne Tölli discribes his business. "KVR-Engineers offers services to a large range of clients. Our customers include people building their own homes as well as insurance companies, banks and construction businesses. I design architectural and structural plans, make cost calculations, supervise their projects, contract with construction companies and inspect both new buildings and renovated ones."
KVR-Engineers has been using Vertex BD for the past four years. "I started using Vertex BD in 2015 because the previous software caused constant compatibility issues between different design files. When I started looking for other options a few people recommended Vertex BD."
Flawless revision management through Vertex BD
In addition to finding a solution that would get rid of the compatibility issues, Tölli wanted to create a more efficient design process. The most significant benefit that the software has brought his company is time savings. Vertex BD has helped cut the time spent creating architectural and structural plans in half. This has allowed the business to grow, taking on more clients and providing faster turnaround times for existing clients.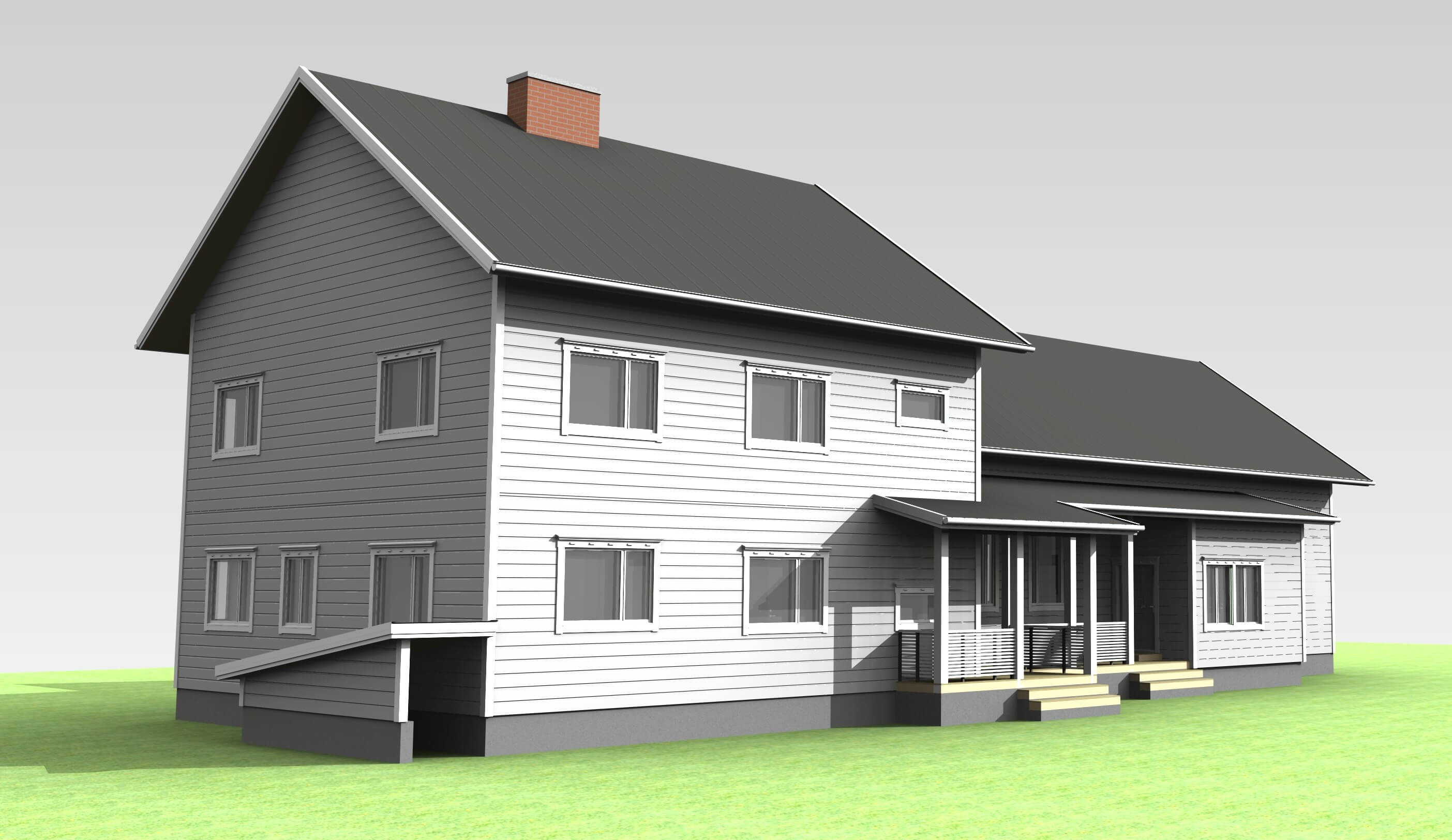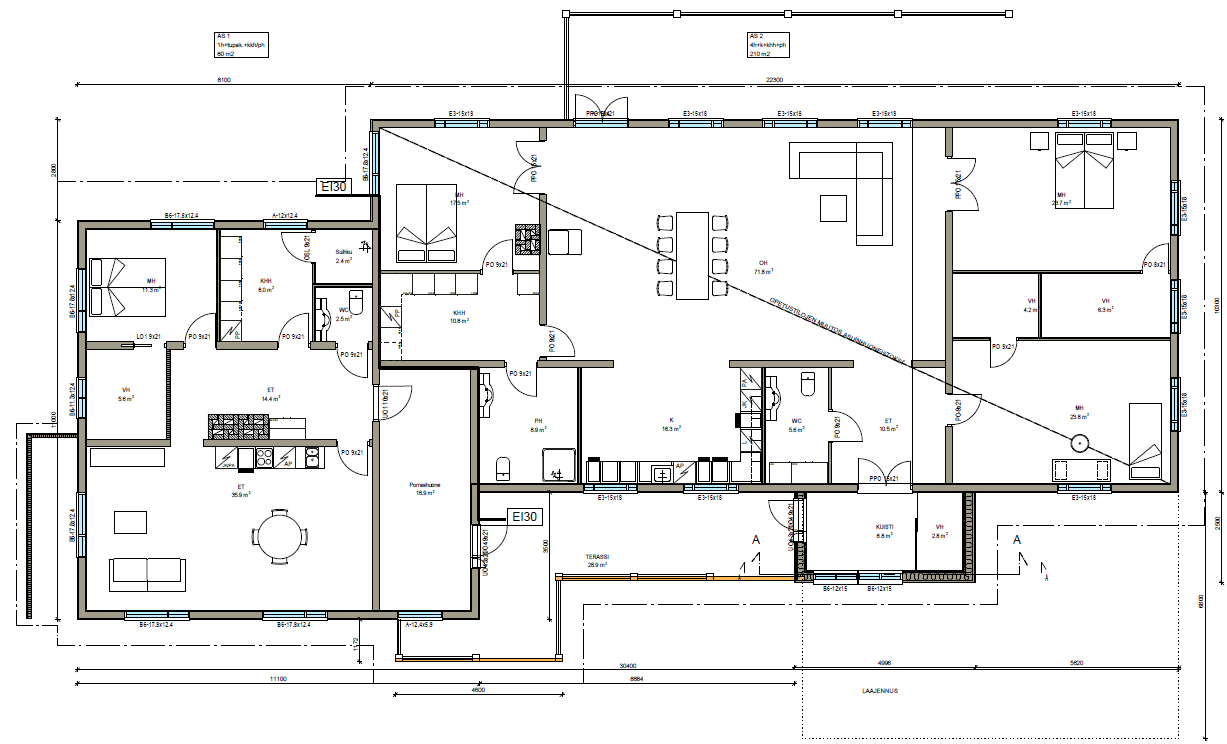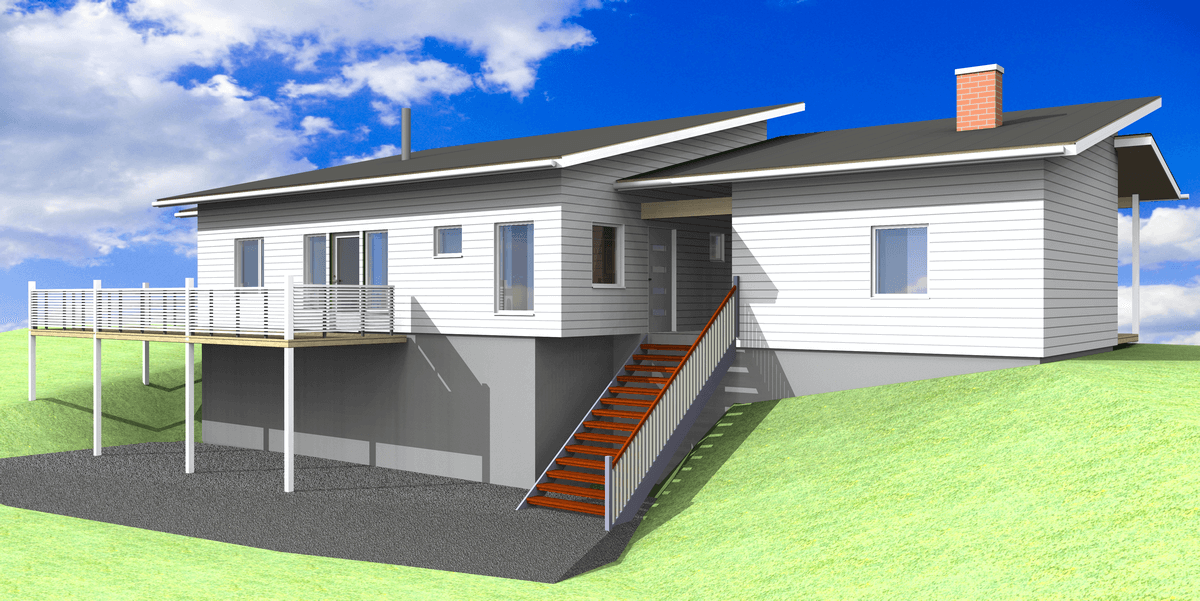 Small Northern cabin. Combined log and frame structure.
In more ways than one, Vertex BD exceeded expectations. According to Tölli, the benefits have been far greater than he had originally hoped for. "When we need to create plans for a building with no existing drawings, Vertex BD helps us model them fast. The software's default structure and symbol libraries have made the design process faster. All change orders from the client are easily revised with Vertex BD because 3D models and drawings are automatically updated. This helps avoid potential design errors. During inspection projects, the software allows me to easily create blueprints from given dimensions, which then allows me to measure everything else on the blueprints. Vertex BD also makes it quick and easy to make calculations, for example for cost estimations and energy reports. I was also happy to see how easy it was to get started with the software and learn to use it with its pre-recorded instruction videos."
Quick access to customer support
Tölli says that clients appreciate the agility and efficiency of small businesses. "Efficiency for them means speed, flawless production and cost-efficiency. Thanks to 3D models, demonstrating designs is easy for both consumers and professionals. An efficient design process requires good-quality tools and quick response times to any situations that may arise. Tölli has been pleased to see that even a small business gets good service, and Vertex BD support is quick to respond to any issues. 'This makes it possible for me to provide good service to my customers."
According to Tölli, Vertex BD training services are really versatile, including traditional training sessions, instruction videos and webinars. He recommends that start-ups look into software subscription options. The software can then be purchased when it is necessary and financially possible.
Tölli summarises his user experience: "Vertex BD customer support always responds quickly and no issues were ever left unsolved. Back in the day, they even helped me pick a Vertex BD compatible computer. Their maintenance contract is an easy way to keep the software updated and running."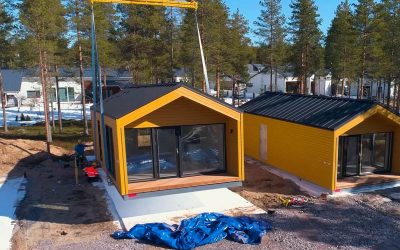 Hawo are a manufacturer and supplier of high-quality tiny homes and holiday houses. They are forerunners in prefabrication, basing their production in a self-developed concept of prefabricated housing.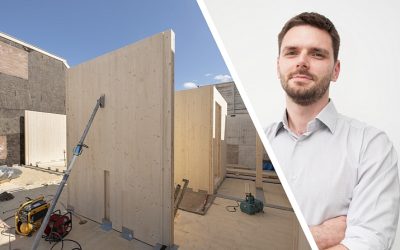 Working together with the entire design and construction team, Acetra advises the assembly of the three-story CLT structure to completion.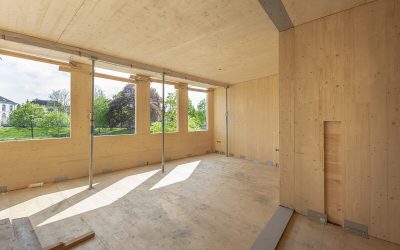 With the help of BIM technology, the Acetra team works together with architects and contractors to create a modern design that blends seamlessly with its traditional surroundings.