Errorless design is the key for success
Moscow-based Russian design company 1CLICKHOUSE has been focusing exclusively on cold-formed steel buildings for the last 10 years and completed numerous projects throughout Russia and CIS countries.
Case Study
Client: 1CLICKHOUSE
Date: January 2020
Country: Russia
Type: Commercial & Residential Construction, Cold-Formed Steel
Andrey Nochvai, The Chief Designer.
1CLICKHOUSE's main objective is to set up an automated BIM (Building Information Modeling) design software solution for cold-formed steel manufacturing facilities throughout Russia with different types of CNC production machines. 
The Chief Designer Andrey Nochvai believes that errorless design and taking into account all possible scenarios and collisions when assembling frames on-site, reduces the risks of poor construction.
"With 10 years of experience in design and production of cold-formed steel (CFS) buildings, I have been constantly in the lack of fully automated and non-stop process of creating a turnkey CFS product. Each phase of the production cycle is important in its own way, but design is the key since the speed of production and quality of construction fully depend on it", says Andrey Nochvai.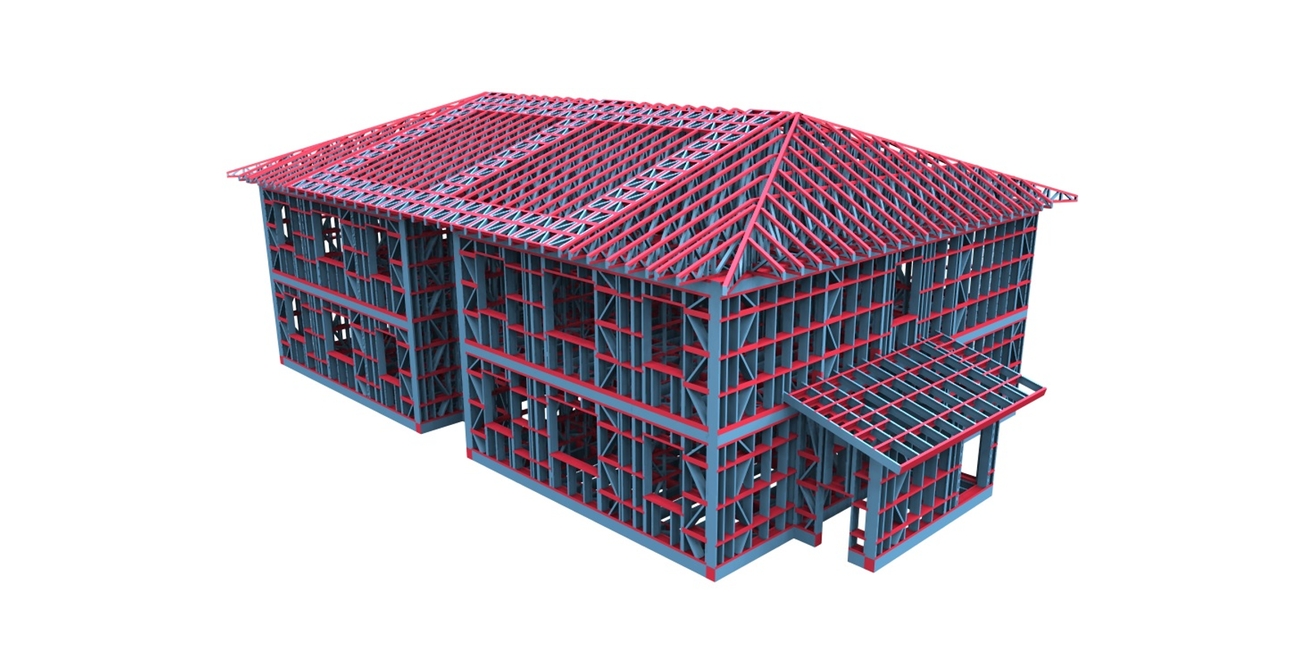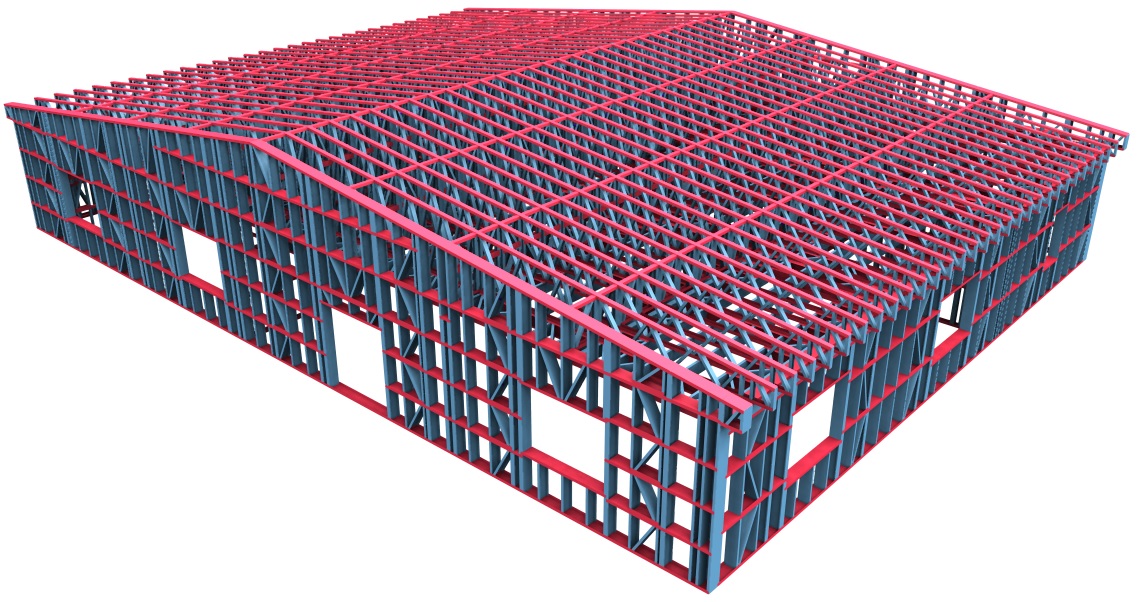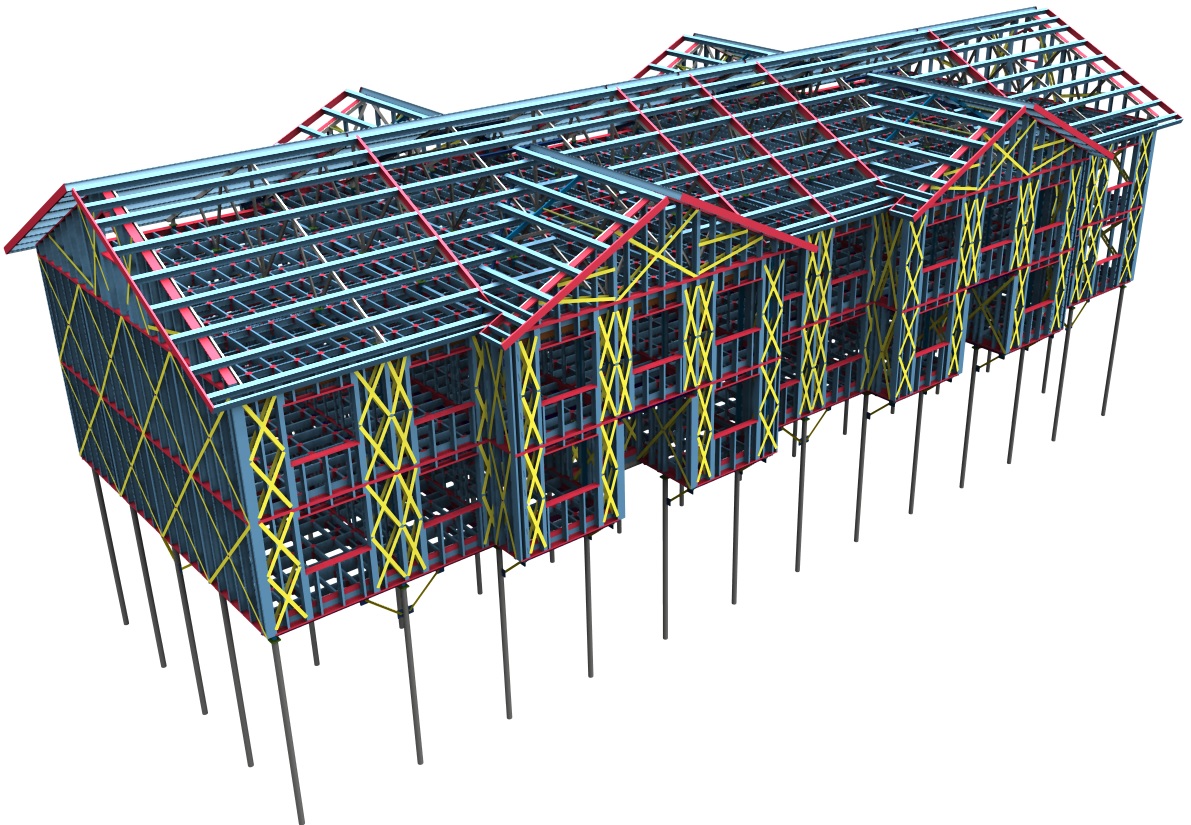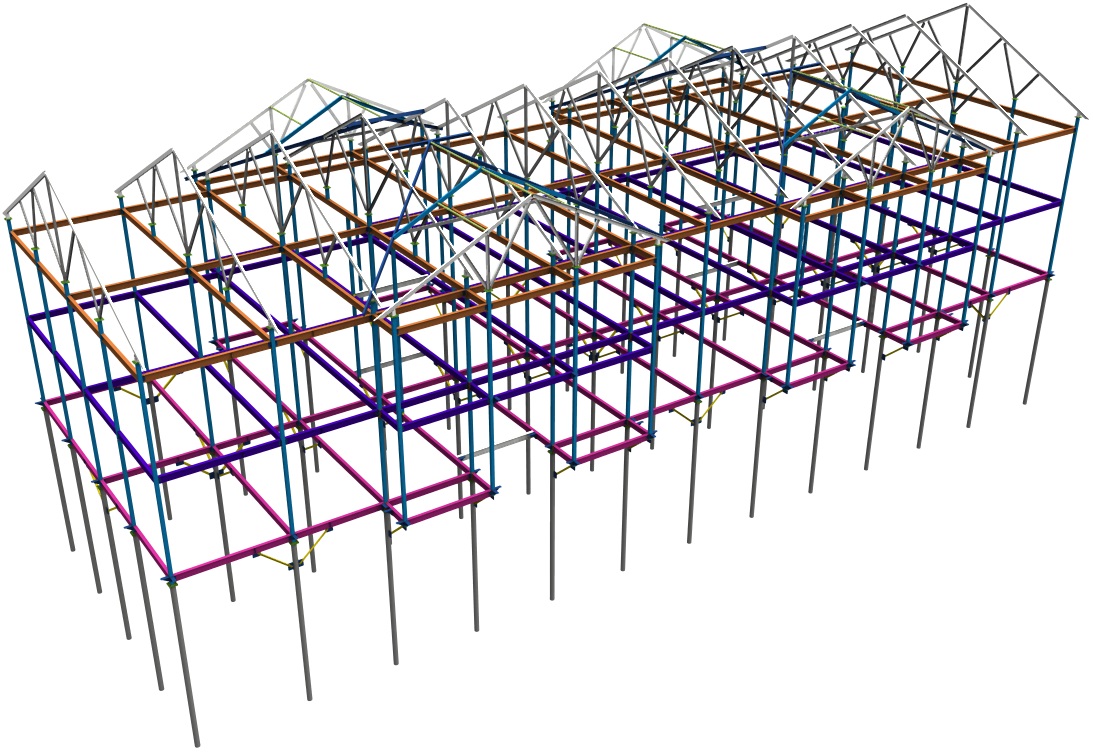 Faster output for complex projects
1CLICKHOUSE's most demanded services are project preliminary assessments, trainings, and audits of the finished projects. In addition, turnkey design of buildings where 3D models, engineering, fabrication drawings and CNC files for the roll-forming machines are created by the company, attracts especially new customers. The design company also develops concept buildings with advanced cold-formed steel structures and adapt them to clients' manufacturing plants and machines.
The company creates all project documentation with the powerful Vertex BD software.
"Based on my long experience in various design programs, I have concluded that Vertex BD is the most modern and flexible system. Moreover, its software developers quickly respond to customer requests and constantly improve the software. My choice of Vertex BD software gave me an opportunity to significantly reduce the output time of project documentation, automate the creation of drawings and specifications, improve team collaboration and combine the architectural and structural design in one software platform."
"The growth of the design business directly depends on the tools that create the buildings, and your choice of modern, fast, and high-quality Vertex BD software will give you a chance to work on the most interesting and complex projects", adds Nochvai.
1CLICKHOUSE is currently exploring new export opportunities for their design experience and Russian steel prefab buildings supply in Europe.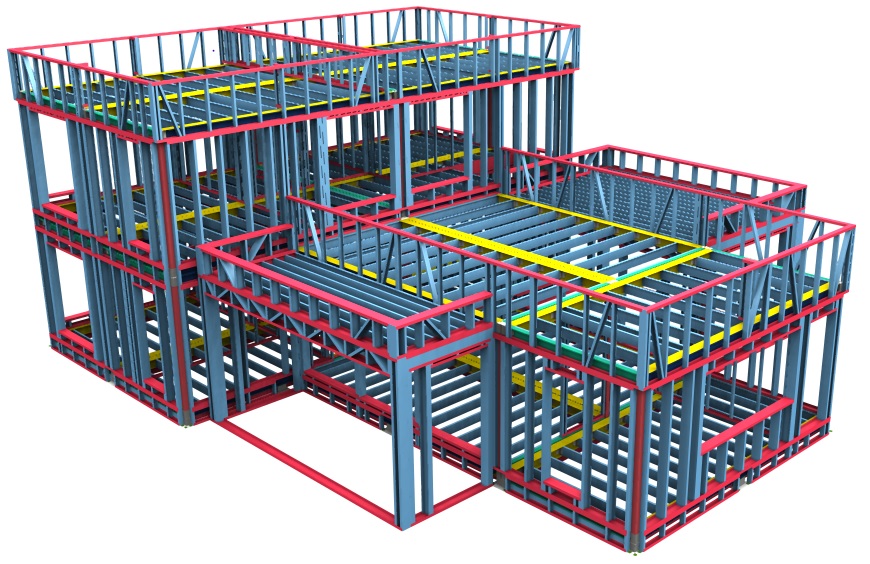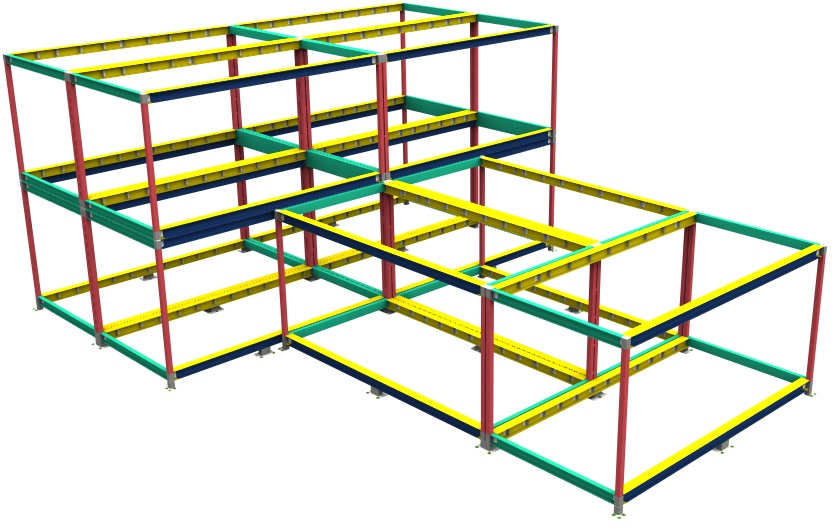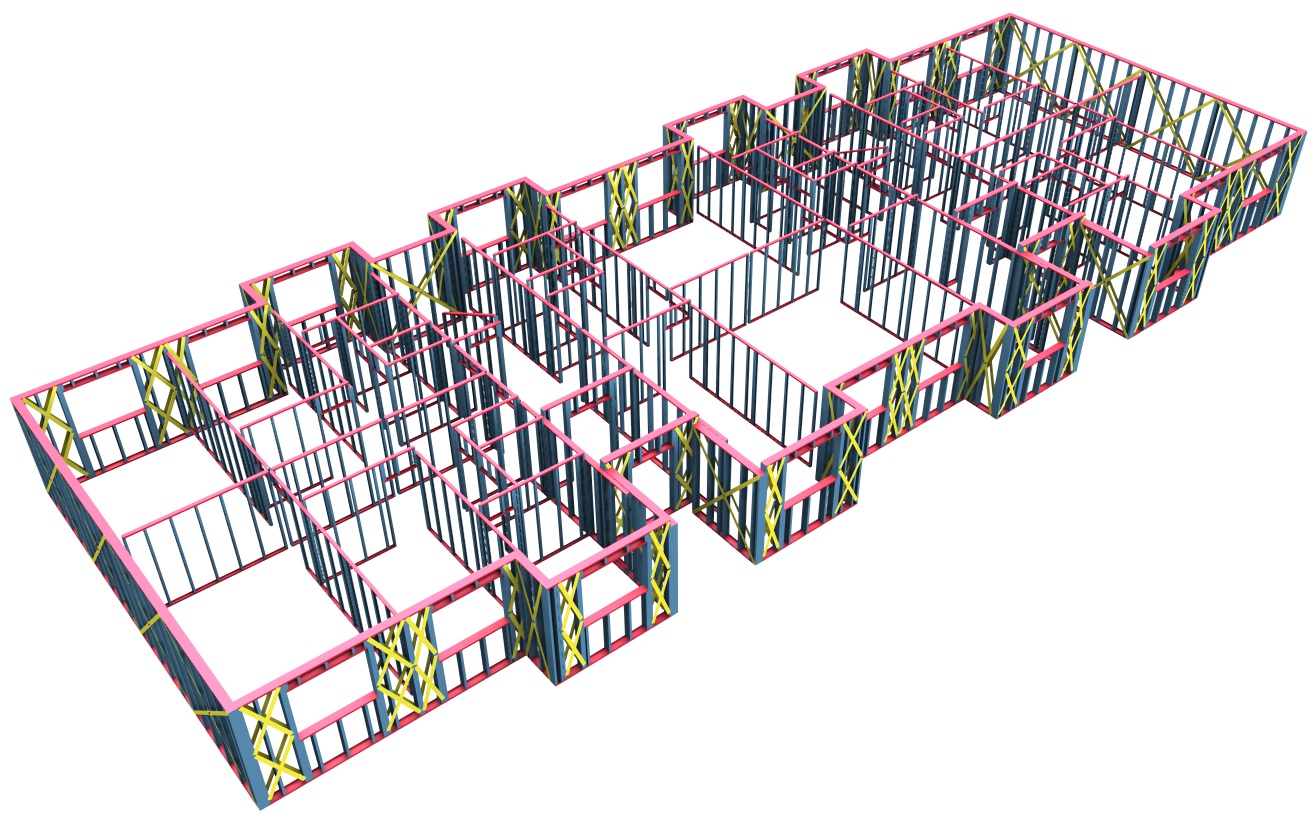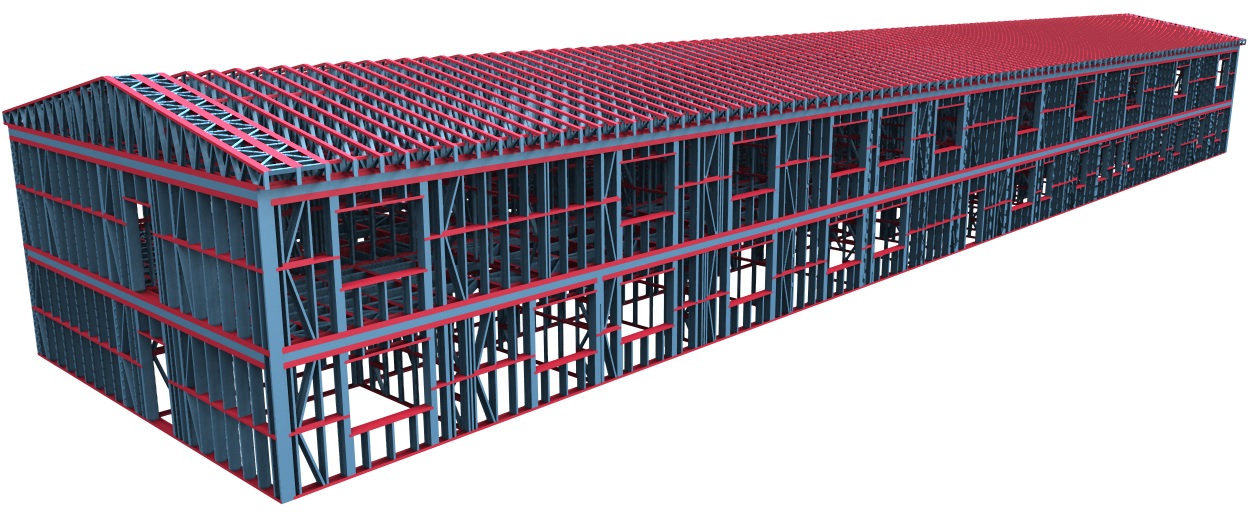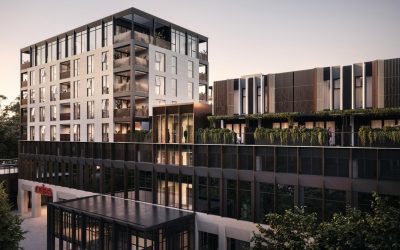 MYT Framing Solutions achieves seamless collaboration and accelerated project completion with Vertex BD software. By supplying 100 tonnes of steel frames for the Norwood mixed development project, the company demonstrates its expertise in handling complex designs and delivering lightweight frames for large-scale projects.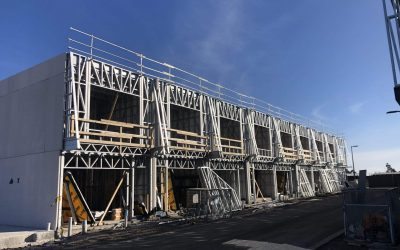 Steel Frames Direct was established in 2020 to provide light gauge steel framing solutions for residential, commercial and light industrial building projects. The company's focus on customer satisfaction, and use of Vertex for efficient collaboration and communication sets them apart from their competitors.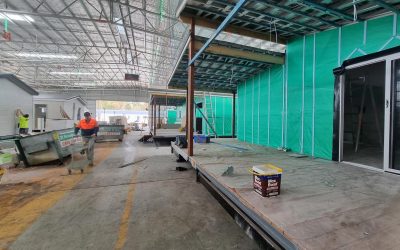 Through computer-controlled off-site manufacturing techniques and software that improve precision and speed, Modern Methods of Construction shortens the time between design and delivery, reducing labor costs, eliminating unnecessary waste, and improving safety and quality from start to finish.