Award winning project completed two months ahead of schedule in harsh Siberian conditions.
Siberia typically has short summers and long, brutally cold winters. On the north coast, north of the Arctic Circle, there is a very short, about one-month long summer. A Siberian construction company, Adgesia Metal Constructions, won the Russian National Steel Force award for the Saskylach Kindergarten project that was built in 6 months in the harsh Siberian climate.
Adgesia Metal Constructions
Project Information
Project: Kindergarten. Four equipped playgrounds, classrooms and offices, fully equipped kitchen and dining room, fully equipped rooms for medical, speech therapist and psychologist.
Capacity: 98 children.
General Designer and Builder: Adgesia Metal Constructions LLC.
Location: Siberia Saskylach, North Yakutia, Russia.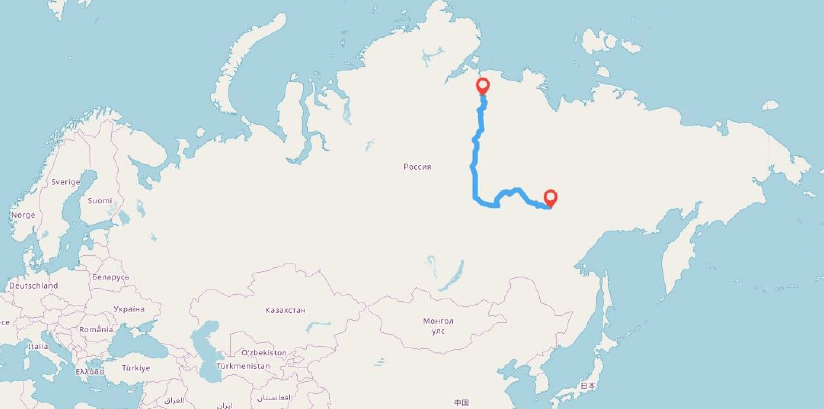 The distance from the production facility to the construction site: 2,700 km (1,677 miles).
Total Building Area: 1,303 m² (14,025 ft2).
Construction started: April 2017.
Construction finished: September 2017.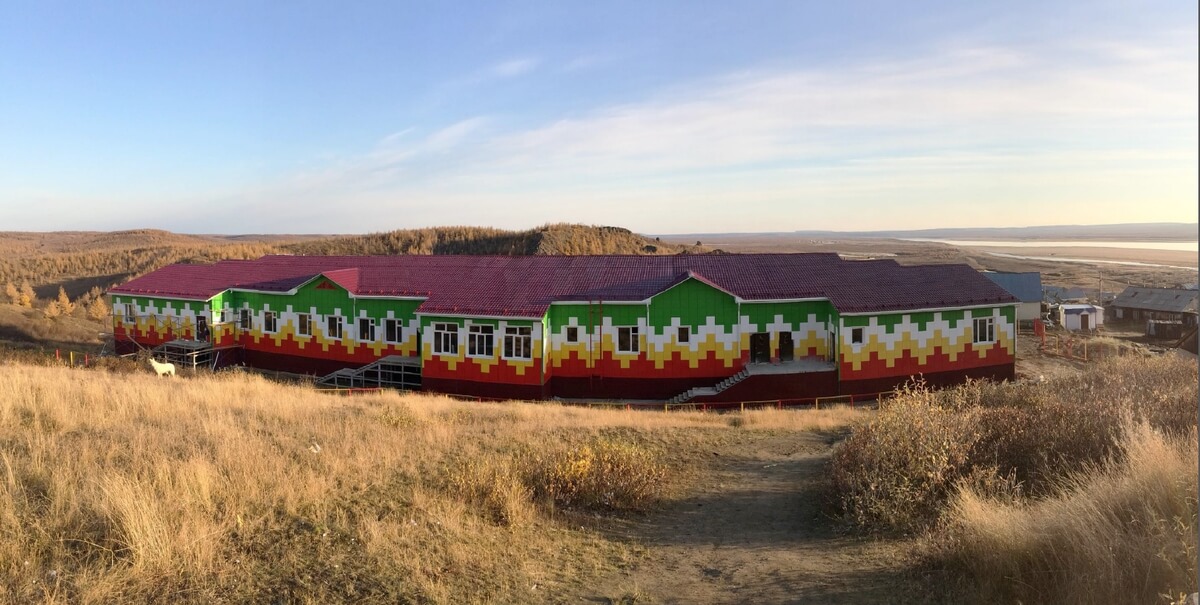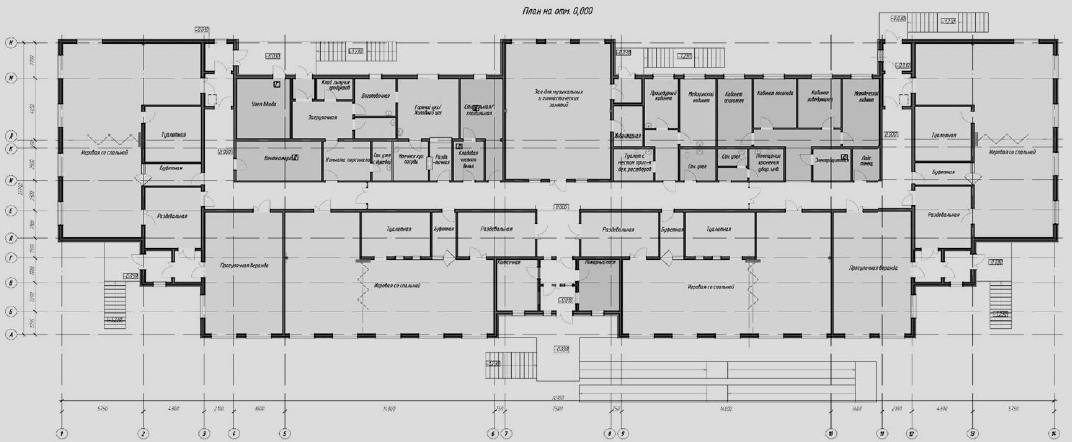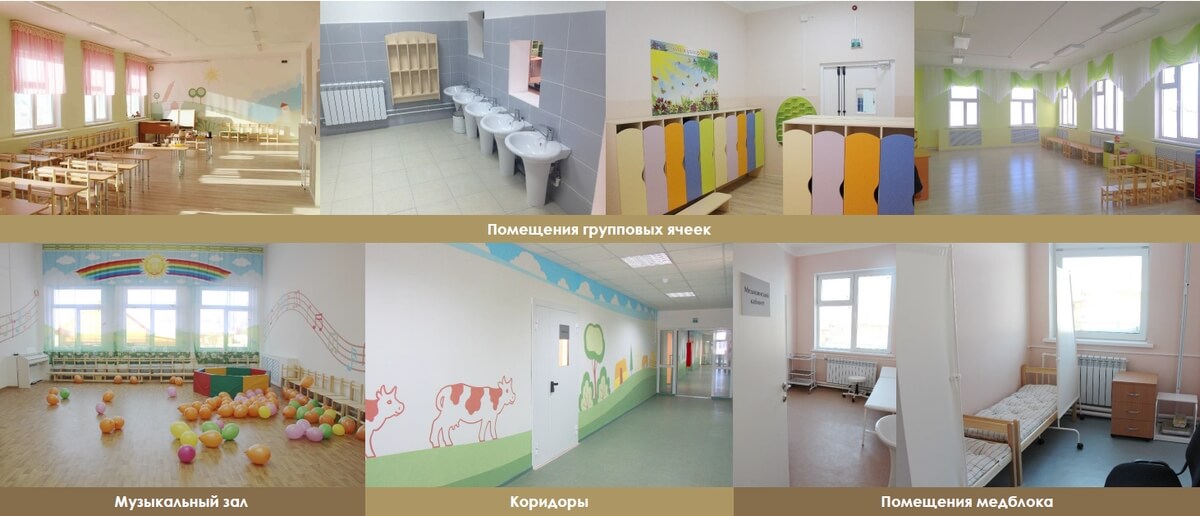 Cold-Formed Steel Technology
Adgesia Metal Constructions' mission is to develop and use Cold-Formed Steel (CFS) technology (also called Light Gauge Steel or LGS) as a prior method of construction in the challenging Siberian climate. 10 years of experience have proved the critical advantages of the CFS technology in such conditions:
1. Low weight of the buildings

reducing cost of foundation structures.

reducing transportation costs.
2. The absence of "wet construction" processes build any time of the year.
easy installation.

minimal need of transporting construction equipment to the construction site (in particular, lifting equipment is not required for the installation of CFS structures).

reducing the cost of construction work (assembly, finishing work).

reduction of construction time.

3. Reliability of steel framing
Durability and strength characteristics of frame elements are suitable for buildings and structures in various environments.

4. Carry seismic loads
Buildings from CFS have great seismic stability (up to level 9), due to the low specific gravity and structural features of the framing.

5. Architectural diversity
Ability to create almost any architectural form.
Improving Thermal Performance
In 2014-2016, tests were carried out on typical CFS structures of Adgesia Metal Constructions. Wall panel samples were designed and tested in an expert testing laboratory in Yakutsk, meeting the modern requirements of the heat-shielding properties of building envelopes for the Far North.
The results were introduced into the design and construction methods of modern CFS buildings, allowing the expansion of Cold-Formed Steel technologies in the construction industry.
As a result of research and development, the main technical solutions were developed:
Adding new special external sheet layers and materials outside of framing to ensure air tightness of the entire building.

An increase in the external insulation layers with a decrease in insulation inside the building framing, that lead to overall increase in thermal performance.

New thermal breaks in the connections of wall framing structures and layers to the foundation.



3X Faster and 2X Cheaper Construction with Steel
Adgesia Metal Constructions collected data from different CFS and brick masonry construction projects in the Arctic regions of Yakutia and the results are summarized in tables:
Building Characteristics
CFS building
Brick Building
Effect
Building Weight, kg/ m²
390
4000
10.2 times lighter
Construction Time, months

6

18

3

times faster
| | | | |
| --- | --- | --- | --- |
| Costs per m² | CFS building, EUR | Brick Building, EUR | Effect |
| Building Costs | 690 | 793 | 1.15 times cheaper |
| Transportation | 235 | 1367 | 5.83 times cheaper |
| Total Costs | 925 | 2160 | 2.34 times cheaper |
The winners of the Russian National Steel Force award at the Metal Expo event in Moscow. In the middle, CEO of Adgesia Metal Constructions LLC, Egor Sivtsev, and on the right Chief Engineer Alexey Pestryakov.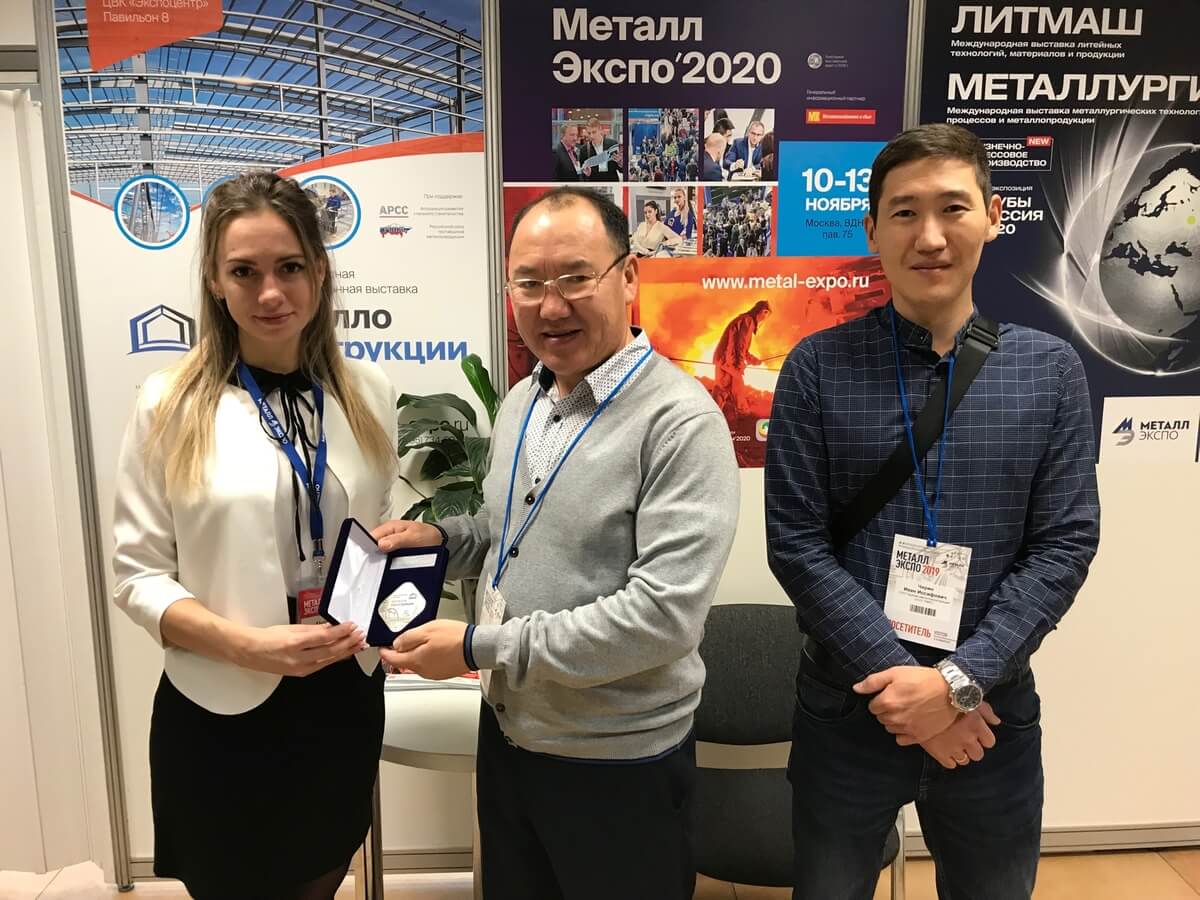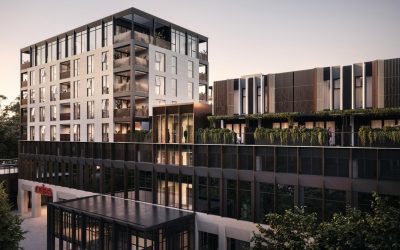 MYT Framing Solutions achieves seamless collaboration and accelerated project completion with Vertex BD software. By supplying 100 tonnes of steel frames for the Norwood mixed development project, the company demonstrates its expertise in handling complex designs and delivering lightweight frames for large-scale projects.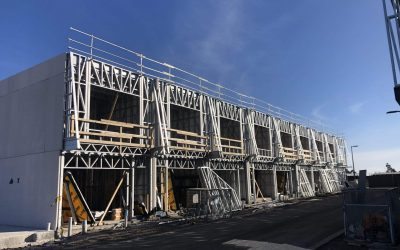 Steel Frames Direct was established in 2020 to provide light gauge steel framing solutions for residential, commercial and light industrial building projects. The company's focus on customer satisfaction, and use of Vertex for efficient collaboration and communication sets them apart from their competitors.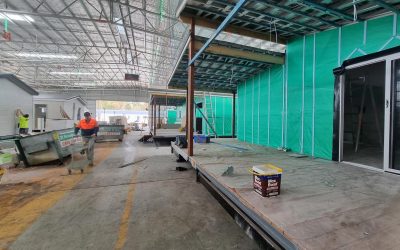 Through computer-controlled off-site manufacturing techniques and software that improve precision and speed, Modern Methods of Construction shortens the time between design and delivery, reducing labor costs, eliminating unnecessary waste, and improving safety and quality from start to finish.