5 Major Benefits of Off-site Construction
How can the construction industry overcome the misconceptions about prefab and off-site construction to reap the benefits of this construction method?
Blog Post

September 2020
Pekka Moilanen
 
In our last blog series, we introduced you to the advantages of prefab construction.
We discussed the time- and money-saving benefits that come with prefab and how, thanks to the increased demand for real estate and cost of labor worldwide, many major markets are primed to finally embrace prefab building systems.
In short, prefab is making a real mark on the construction world — and a huge part of that success is due to its off-site building methods.
So, why is off-site construction superior to its traditional on-site counterpart? Simply moving the building process away from the construction site is the first step.
Working in a factory environment has many advantages, not the least of which are efficiency and accuracy. When you can control the elements, everything (budget, change orders, scheduling, safety) is more predictable. With no outside elements to delay or deter your project, you can guarantee on-time delivery and the highest quality for every build.
Five other standout benefits include:
1. Accelerated Construction Schedules
The ability to develop a project site while simultaneously constructing the building off-site is invaluable. Assembling the majority of the structure in a controlled environment means less downtime and increased construction quality across the board.
2. Sustainable Processes
Building off-site means more material efficiency and less construction waste upstream. Minimized on-site activity also leads to minimal disturbance and pollution in and around the construction zone, and less travel time to and from remote sites helps reduce greenhouse gas emissions.
3. Safer Construction Sites
When you build in a factory environment, all your construction materials and supplies are kept dry and secure. In addition, sites are kept cleaner thanks to fewer pollutants and less traffic, so your team is less likely to be put in a dangerous position during the build.
4. Less Disruption for Local Residents
Moving construction to an off-site facility can be a game changer for residents who live around the construction site. Think about it: heavy machinery and equipment cause air pollution, and a variety of vehicles going back and forth from a site can cause traffic delays, block parking spaces, and close down access routes altogether. Plus, just the appearance of a construction site can be an eyesore. With off-site construction, the real assembly time is much briefer than an on-site build, so things can get back to normal sooner.
5.Quicker Training and Less Labor
With off-site construction, building construction is basically transformed into a manufacturing process, and each person only needs to learn their own job on the production line. This results in quicker training, which means faster delivery time and more money saved — for everyone. Also, your workforce as a whole can be smaller, which means lower wage costs and more affordable building prices.
Are you sold on off-site construction yet? Not so fast.
Despite all the benefits, there are still systemic barriers that make it difficult for off-site construction to reach the mainstream market. Some of these obstacles include:
Resistance to change from traditional design and construction culture
Established methods for procuring materials
Lack of knowledge about off-site construction among project stakeholders
In our upcoming blog series, we'll address these issues and answer one important question: How can the construction industry overcome the misconceptions about prefab and off-site construction to reap the benefits of this construction method?
We believe success lies in education, so we'll break down the steps it takes to effectively execute an off-site construction project, starting with the design process and running all the way through completion.
To learn more about prefab building methods download our free eBook.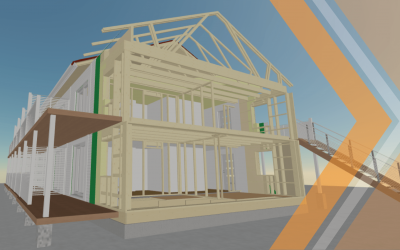 This blog series will walk AEC organizations and other interested parties through the decision-making process for selecting and implementing a BIM platform. I will shed some light on why so many companies are implementing BIM, and I will also highlight some of the best use cases for BIM and share some of our customers' success stories.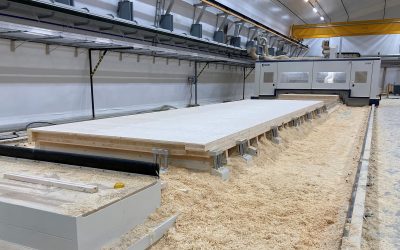 If not enough time is allocated for software integration, there may be problems and delays in the system setup, and production may run slower than expected or even stop completely.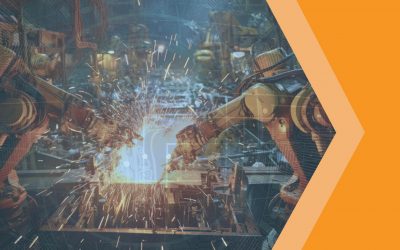 In this final blog in my series about DfMA, I look toward the future and discuss three new technologies that will both impact the construction industry and evolve alongside it in the years and decades to come: next-generation building information modeling (BIM), artificial intelligence (AI) and production automation.