ARKEO System Brings the Benefits of Light Steel Framing to Europe
Light steel framing is making its mark on the construction industry — and it's easy to see why. One company doubling down on the benefits of the LSF construction method is ARKEO system, a French company that supplies its product to developers, contractors, architects and installers.
Case Study
Client: ARKEO System
Date: February 2021
Country: France
Type: Residential & Commercial Construction, Steel Framing
Light steel framing is making its mark on the construction industry — and it's easy to see why.
Made from a "skeleton frame" of vertical steel columns and constructed into a robust rectangular grid, light steel framing (or LSF) can be used to support the walls (both load-bearing and non-load bearing), floors, and roof of virtually any structure, from residential homes to industrial buildings.
Other benefits that make LSF quick, sustainable, and reliable include:
Resilience. LSF is solid and rigid, making it resistant to termites, corrosion, humidity, and natural disasters.
Ease of Installation. Because each LSF profile is numbered and identified on the plan, no technical skills are required for assembly, so fewer errors occur during implementation.
Quick Assembly. Most of the profile assembly is done in a factory controlled environment, resulting in a 30-50% decrease in time spent on the construction site.
Budget-Friendly. Quicker construction times, fewer foundation needs, low-cost customization (thanks to smart software), and no long-term maintenance all mean lower costs across the board.
Environmentally Friendly. LSF is made from 100% recyclable steel, so there's little waste. Plus, the dry construction site means no water use or dust emissions.
Design Freedom. The LSF profiles are suitable for all architecture types and BIM compatible, making the design process simple and straightforward.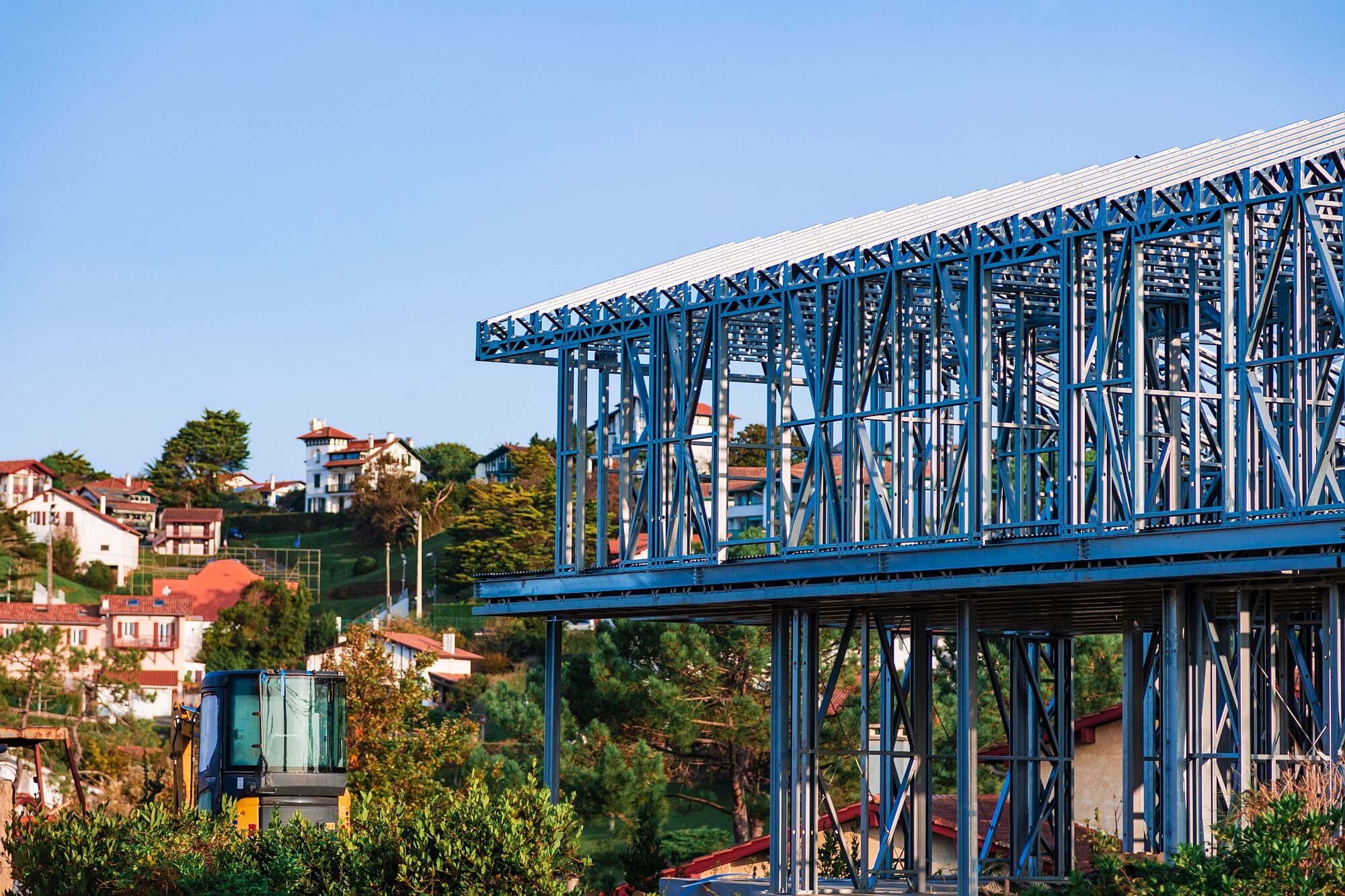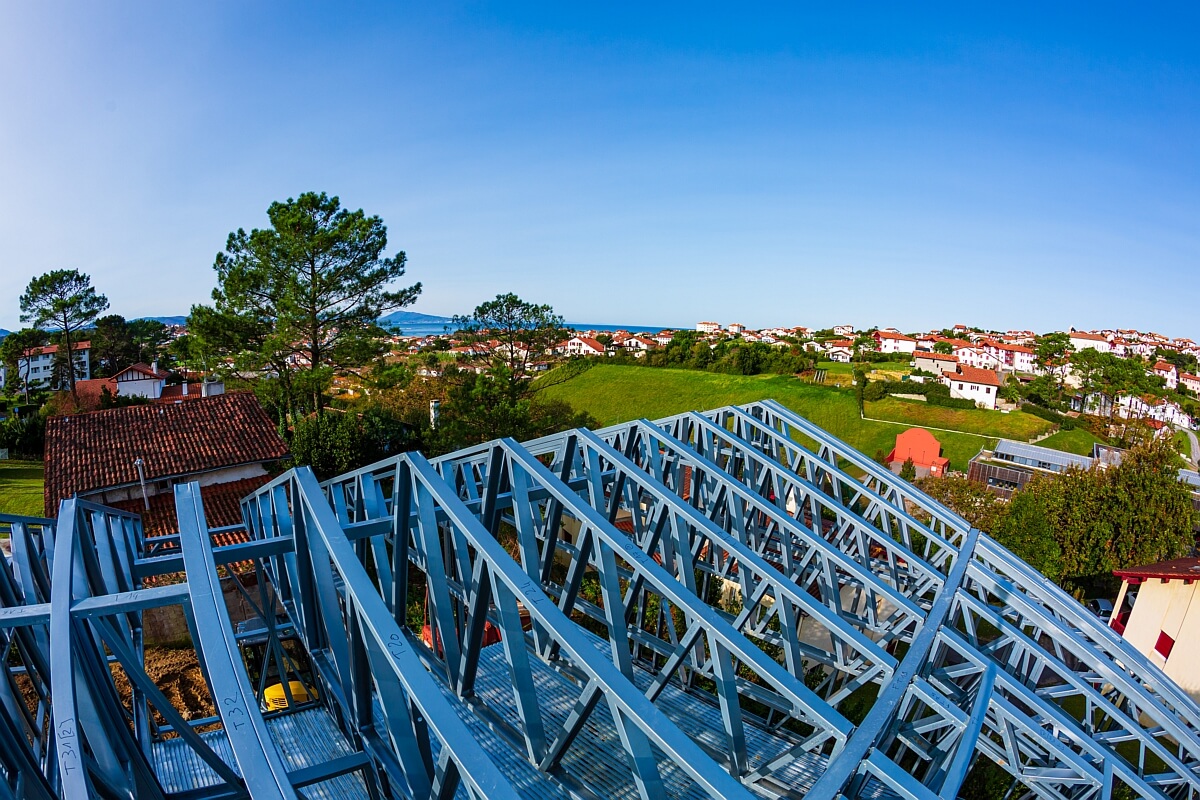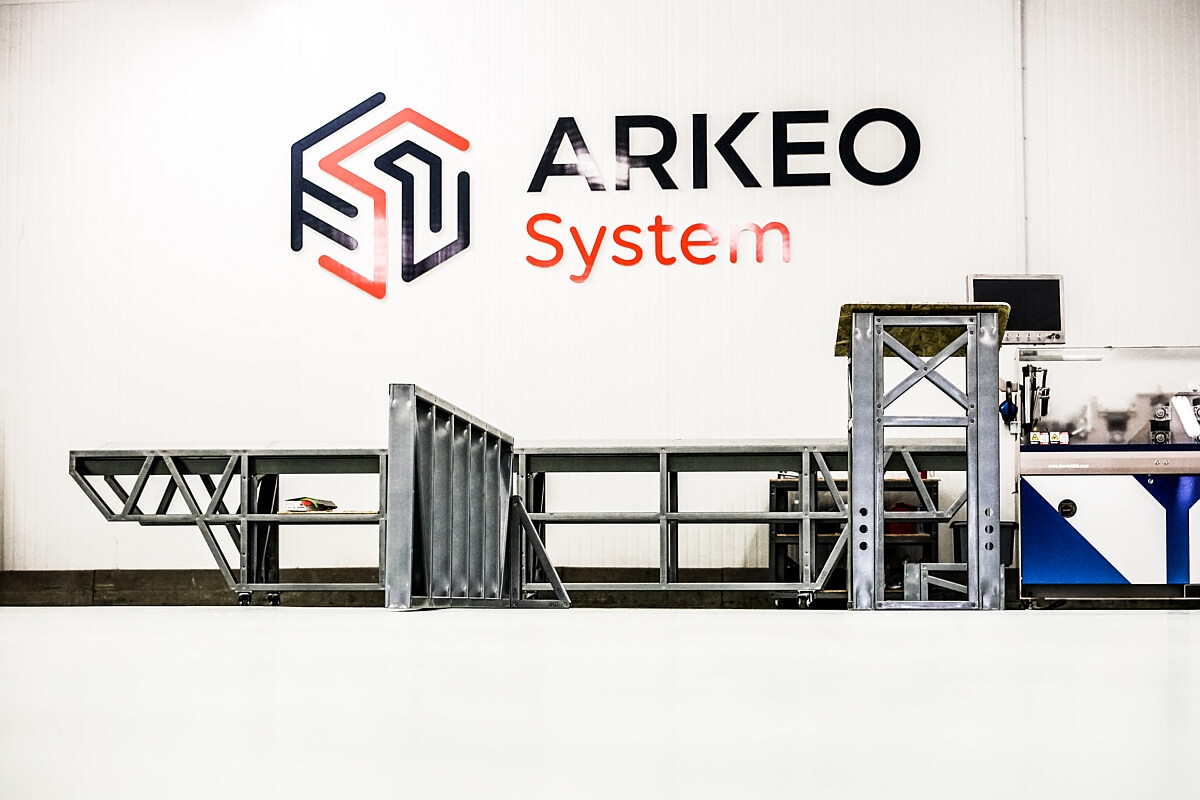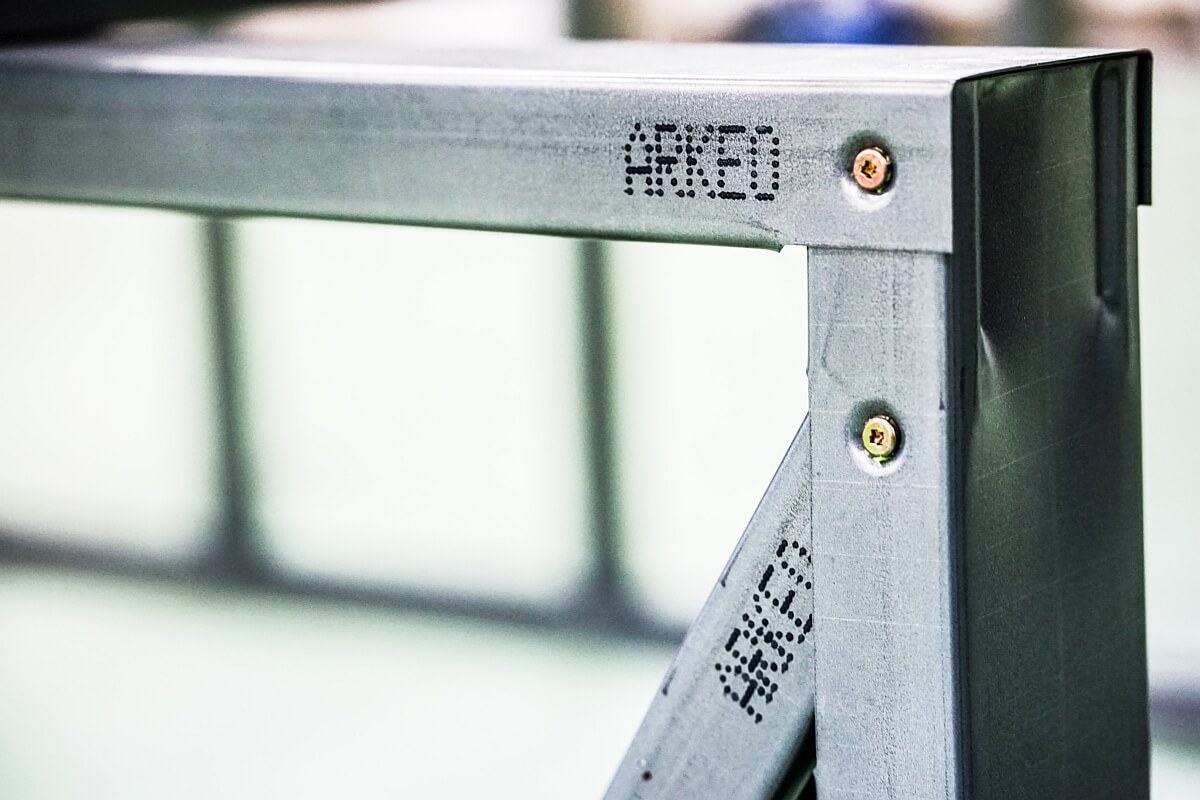 One company doubling down on the benefits of the LSF construction method is ARKEO system, a French company that supplies its product to developers, contractors, architects and installers.
"We are one of the first companies to design and manufacture our frames in France," says Jerome Lahure, co-founder of ARKEO International, "so we're well-positioned and excited to introduce this unique construction method to the rest of the European market."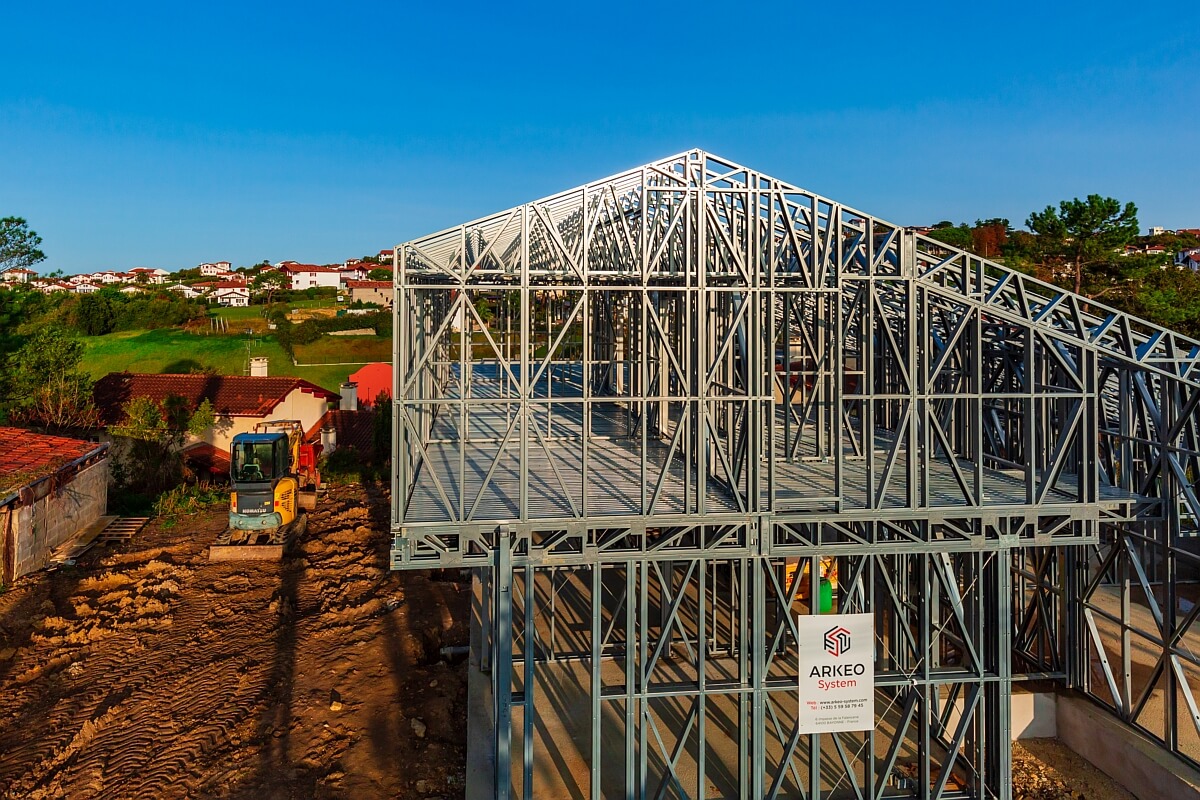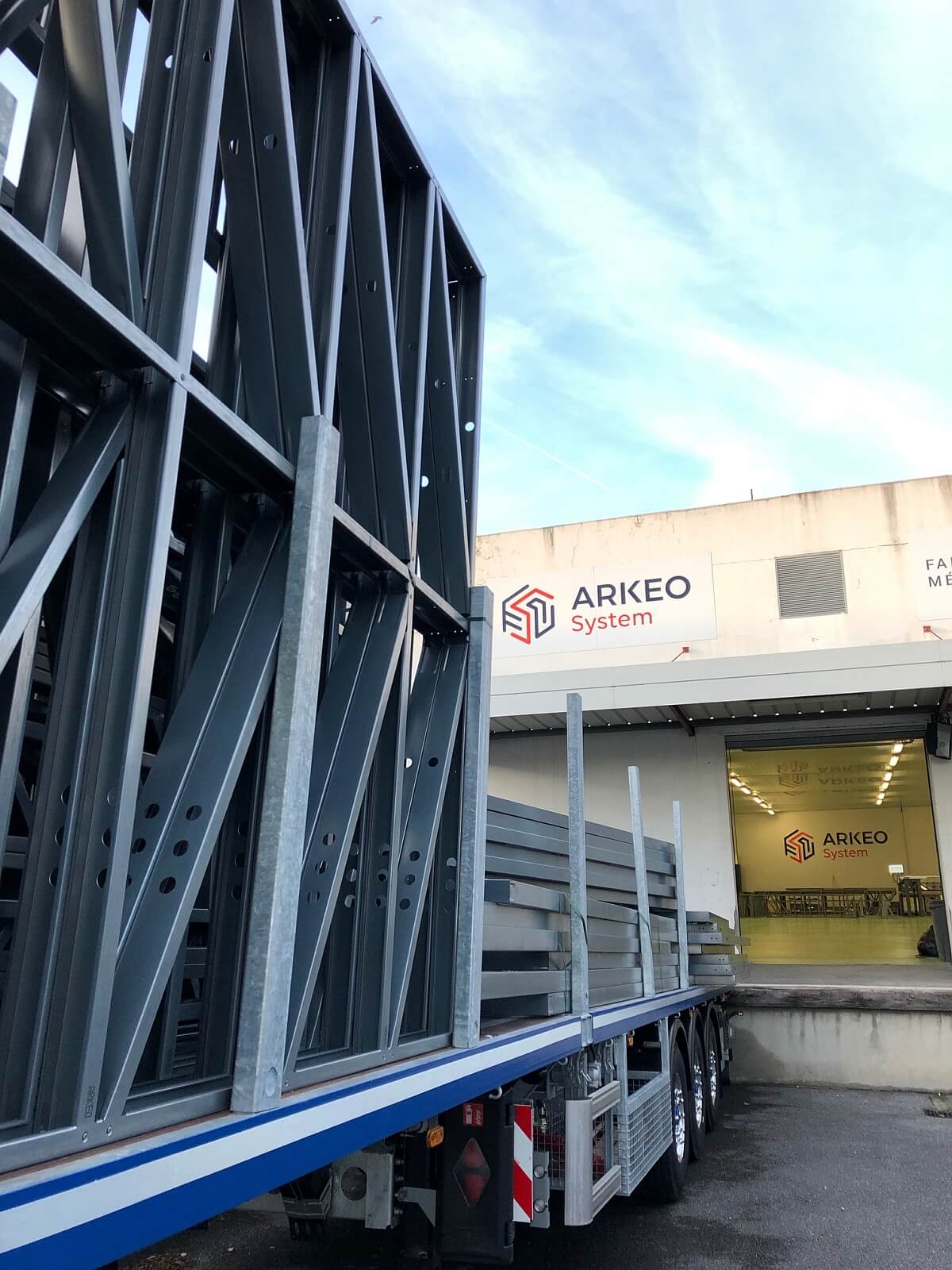 Designed for Precision & Efficiency
To take the ARKEO product to the next level, they decided to design their systems with Vertex BD software — an idea presented by Patrick Irigoyen, one of the top LSF specialists in France.
"Patrick helped to select all the tools needed to manufacture the best LSF product on the market and Vertex BD was one of those high-performance tools," says Lahure. "In fact, after meeting with Vertex, we found that several of the ARKEO processes were repetitive and time-consuming, so the Vertex team developed new features within the software to better automate those tasks."
The result? A 5–10% reduction in design time and increased precision — a quality that's at the heart of ARKEO's promise to their customers.
With the software in place, the LSF design is created before the digitally controlled production system creates the lightweight joinery and framework. Each part is shaped with specific characteristics according to its position in the panel. They're cut lengthwise, pre-drilled for fitting and installation, crimped and notched, and labelled ready for assembly.
Once manufactured, the LSF profiles are pre-assembled in the factory and delivered to the construction site for quick and easy installation. To make this process as fool-proof as possible, a machine number is printed on each profile, so it can be easily identified on the plan, lowering the risk of user error and construction delays.
"In the construction value chain, what we deliver is really positioned upstream of the work that's done on the site," explains Lahure, adding that once the frames are designed and manufactured, ARKEO delivers them to their customers to install. For customers who are new to the product, though, they'll travel to the construction site to train them. "We want the installation process to be perfect so that the quality of the product is guaranteed."
Commitment to Excellence
As ARKEO continues to share and streamline their LSF product in the European market, the main areas they'll be focusing on include: 
Quality: "The quality of the steel (European origin), the quality of the production tools, the quality of the design — it all must be flawless."
Customer Relationships: "LSF is a relatively new constructive process in France, so we spend a lot of time walking our customers through and educating them on those first steps. We want their experience to be perfect from start to finish."
Conviction: "We believe strongly in our process and we'll continue to share our product with passion and confidence."
In a region where the culture of off-site construction is still in development, Lahure knows there's still work to be done — but they're getting there.
"While our company is not yet a 'success,' we're getting close," he says. "And we're excited about what the future holds."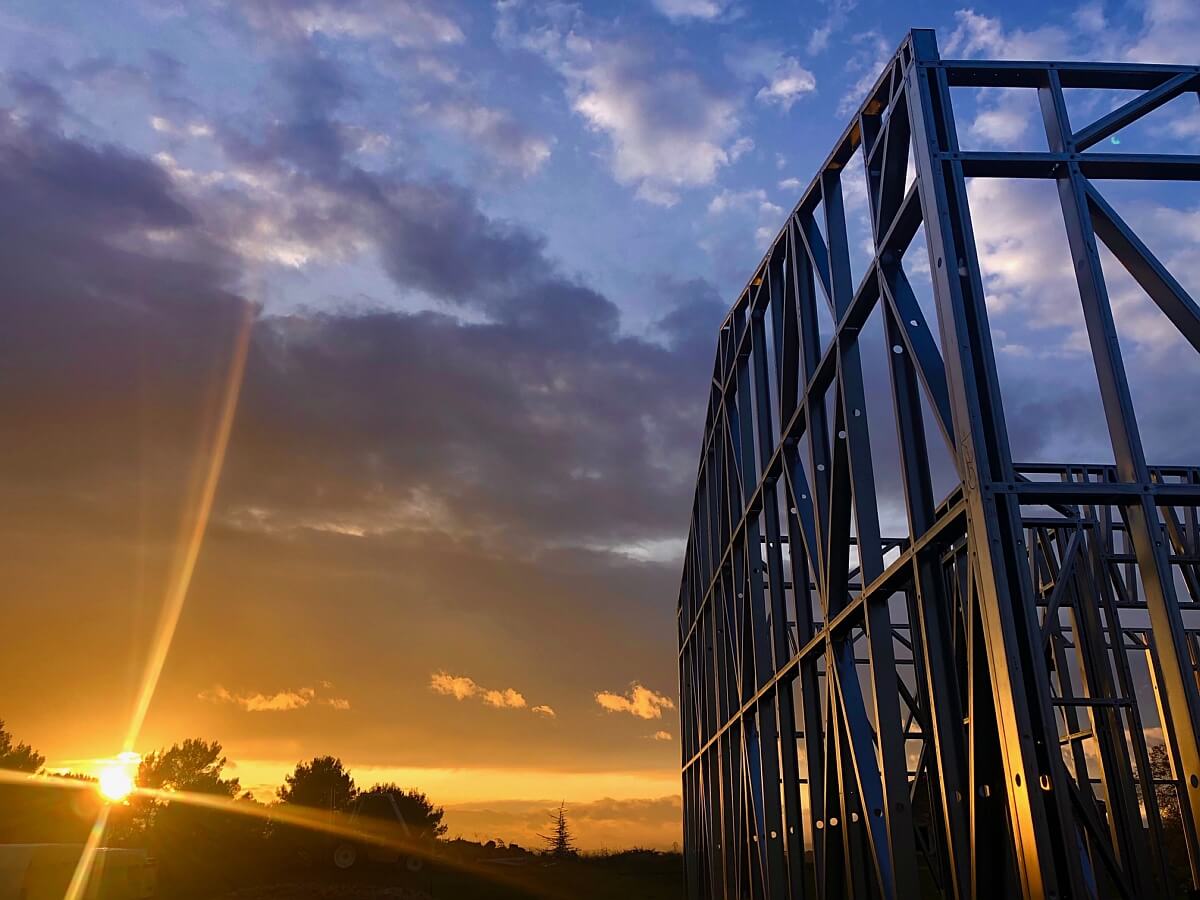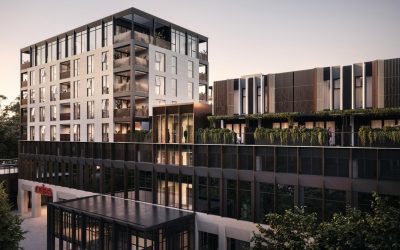 MYT Framing Solutions achieves seamless collaboration and accelerated project completion with Vertex BD software. By supplying 100 tonnes of steel frames for the Norwood mixed development project, the company demonstrates its expertise in handling complex designs and delivering lightweight frames for large-scale projects.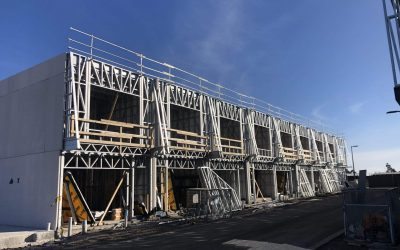 Steel Frames Direct was established in 2020 to provide light gauge steel framing solutions for residential, commercial and light industrial building projects. The company's focus on customer satisfaction, and use of Vertex for efficient collaboration and communication sets them apart from their competitors.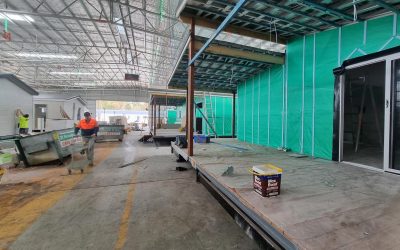 Through computer-controlled off-site manufacturing techniques and software that improve precision and speed, Modern Methods of Construction shortens the time between design and delivery, reducing labor costs, eliminating unnecessary waste, and improving safety and quality from start to finish.