How Cold-Formed Steel + BIM Software is Changing Construction in India
"Necessity is the mother of invention." 
We're all familiar with this age-old proverb, and in India, where traditional construction is notorious for producing a significant strain on labor resources, it couldn't ring more true.
Case Study

Client: UBC Impex LLP
Country: India
Type: Cold-Formed Steel Framing, Residential and Commercial Construction
Date: December 2021
In fact, it was the specific need for less labor-intensive wall systems that directly led to the development of UBC Impex LLP in Hyderabad, the capital of southern India's Telangana state.
"For years, we'd been exploring technologies to reduce dependency on labor for walls," explains Venkat Borusu, Managing Director and CEO of UBC Impex. "As part of that research, we looked at flat-pack building systems, explored polyurethane foam-filled wall panels, and finally stumbled upon cold-formed steel structures."
As the owner of construction and real estate development organization, Royal City Developers Private Limited, Borusu was already familiar with the unique challenges facing the Indian construction industry. In fact, over the last ten years, Royal City has built more than 600 dwelling units with another 1200 units in progress — an impressive feat that led Borusu, in partnership with his colleague Pranav Singareddy, to begin looking for a more efficient way to build.
"UBC is now providing light-gauge (LGS) and cold-formed steel (CFS) detailing, modeling, and engineering services to clients in India, as well as the United States, New Zealand, and across South America, the Middle East, Africa, and beyond," says Borusu. "And we're not stopping there."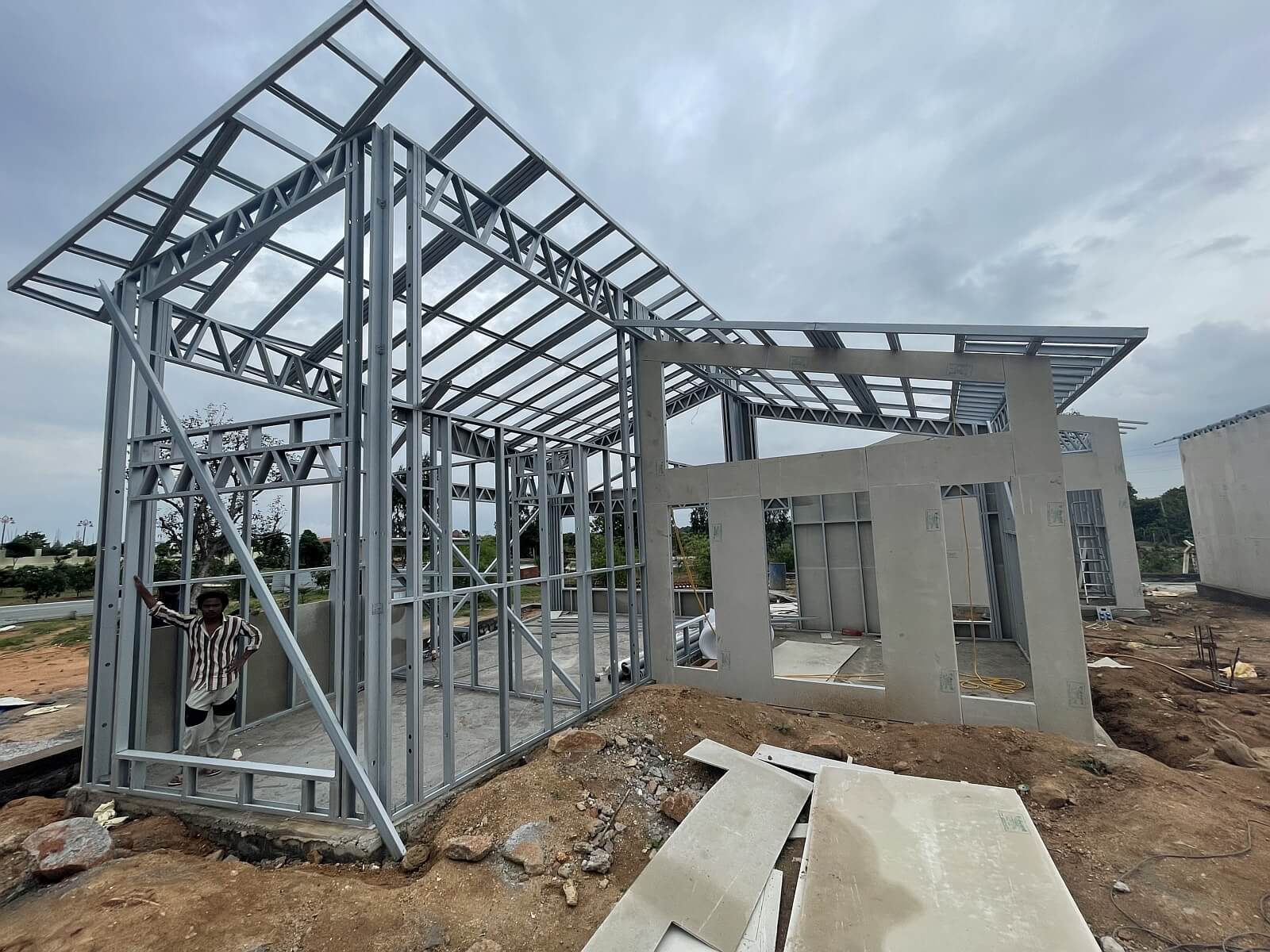 Secrets to Success: How UBC is Beating Out the Competition
So, in a market where everyone is trying to build better, what sets UBC apart?
In a word, vision.
While there are currently only a handful of players in the local LGS/CFS market, UBC's ability to see the big picture, focus on design and engineering, and complete projects precisely and efficiently with the help of BIM software gives them a leg up.
"When we purchased our HOWICK machine for steel-form rolling, the manufacturer's representative suggested using Vertex software for our designs," says Borusu. "The Vertex software is compatible with many machine suppliers, widely praised for its capabilities, and a stack-in-one tool that eliminates the need to have two different skills sets, so it was an easy decision."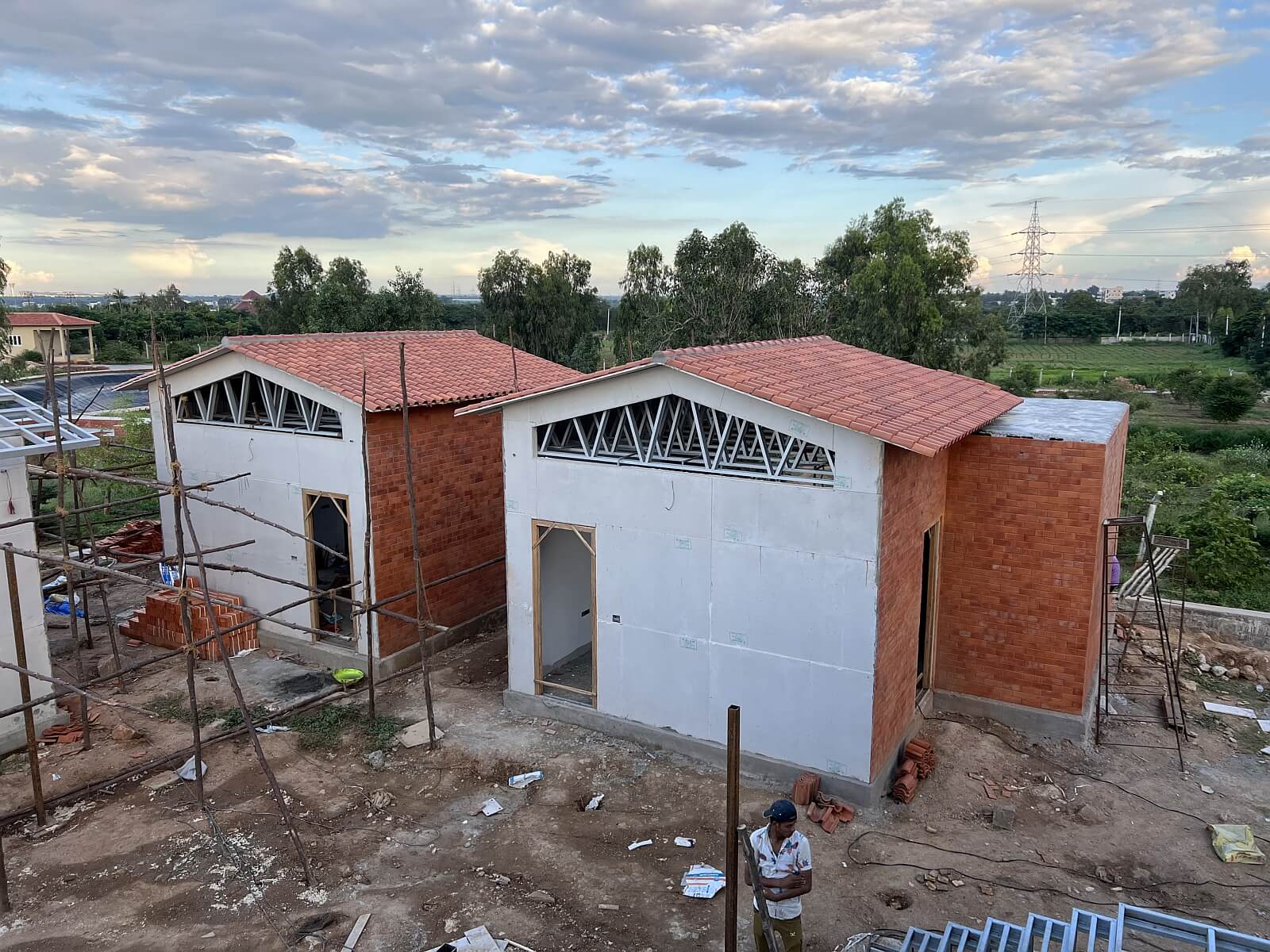 Those stand-out benefits include:
3D Modeling & Graphics.
"The ability to produce walk-throughs for the client is invaluable and either non-existent or less sophisticated with other tools."
Automation & Report Capabilities.
"Being able to create and share custom reports streamlines the process for everyone working on the project."
Accuracy & Speed.
"Vertex BD produces incredibly accurate estimates, and the speed at which the files from AutoCAD are converted is incredible."
Shared-Information Capabilities.
"The ability to create sub-projects, share information with multiple users, and consolidate information gives us the biggest advantage in delivering large-scale designs on time."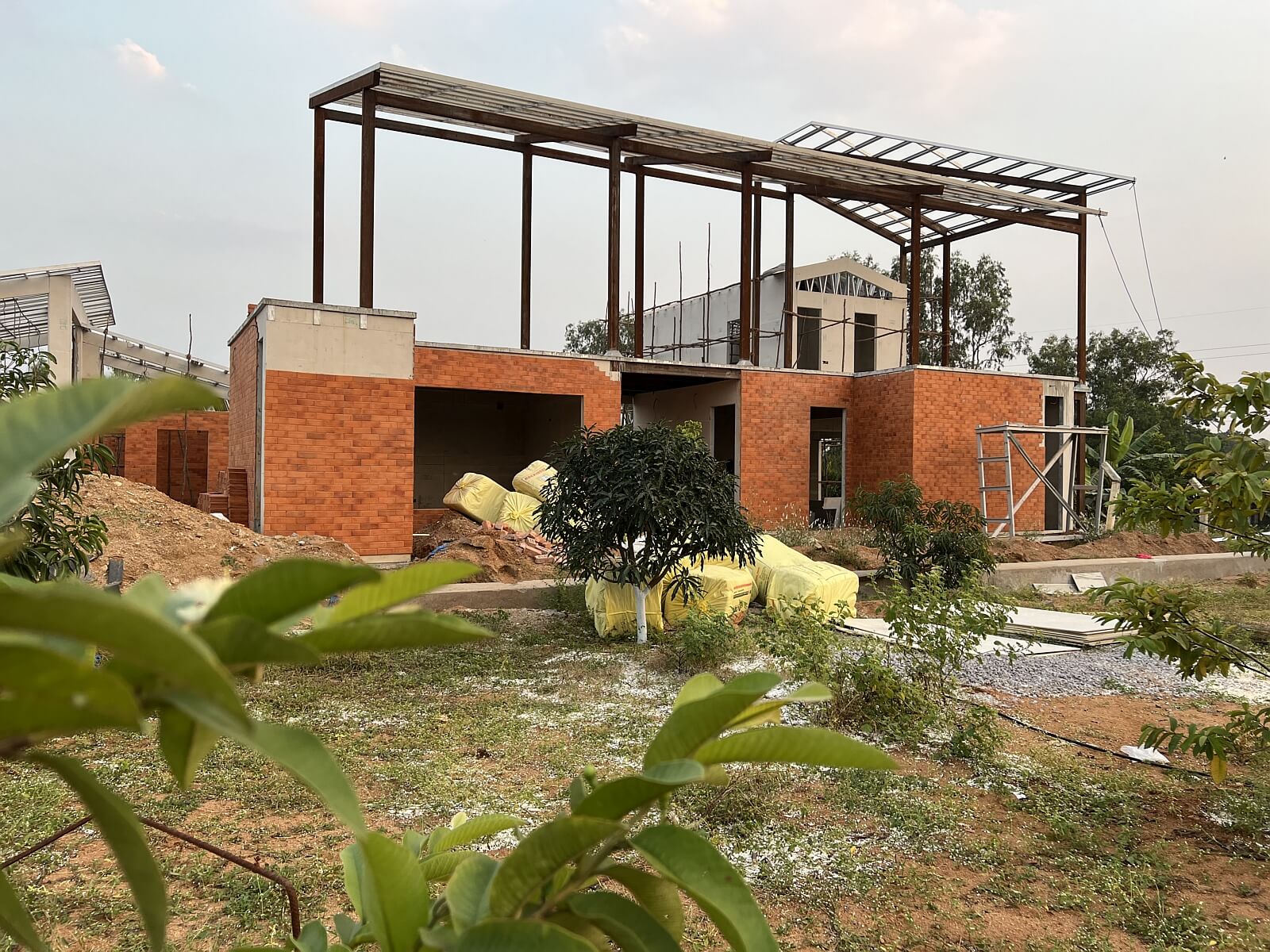 The ease of use and undeniable advantages have led to significant growth for UBC in just the last year.
"When we first acquired our Vertex BD license about 12 months ago, we only had one designer," says Borusu. "Now we're on track to have 25 to 30 design engineers by the end of 2021. That's significant growth that we're incredibly proud of."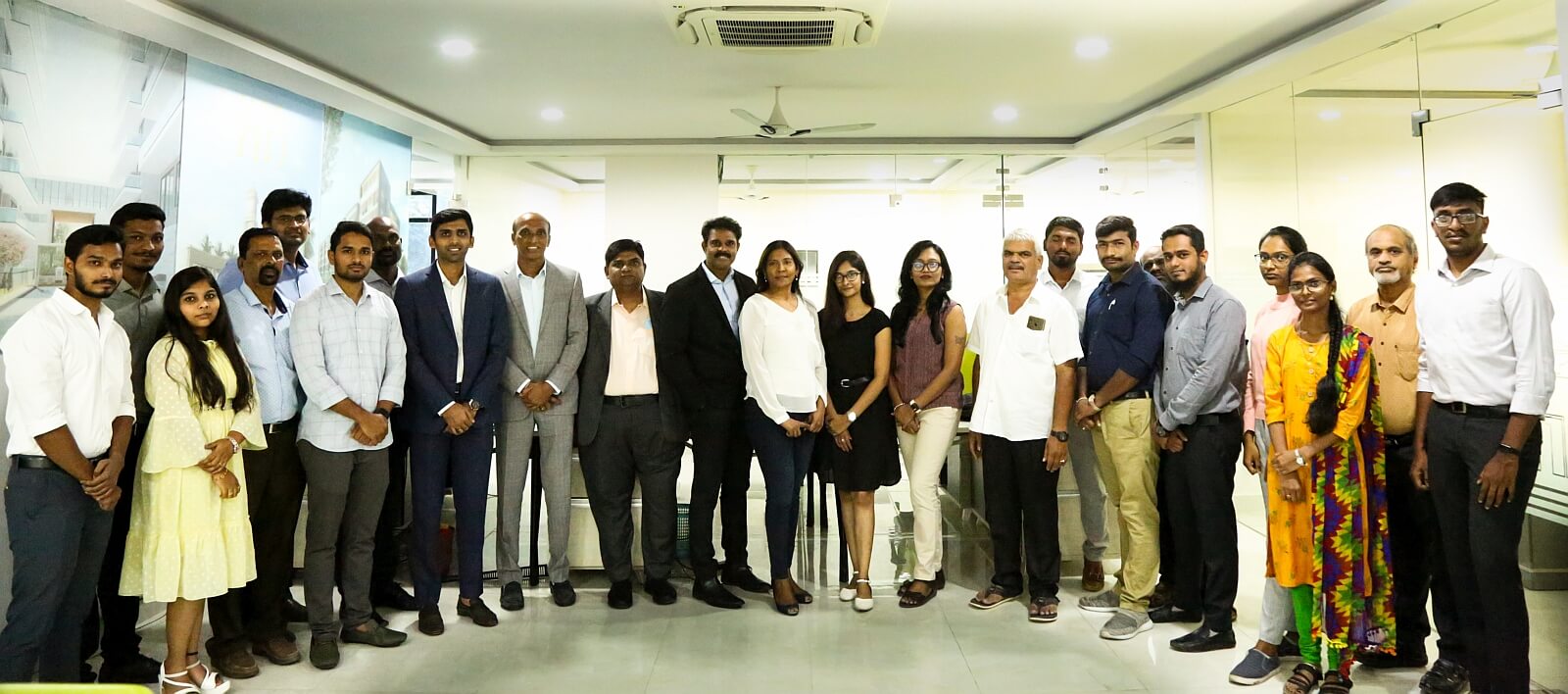 How UBC is Making an Impact, Now and in the Future
If the last year is an indicator, UBC is on track to meet its big-picture goals and then some.
"We anticipate the LGS/CFS market to mature over 5 to 6 six years with more and more organizations using this method to boost building efficiency," Borusu explains.
To meet this demand, UBC plans to partner with Vertex BD BIM software to be the global design center for all the clients who need design detailing and engineering services in the LGS market. The goal? One hundred detailers by the end of 2022 — and it doesn't stop there.
"Additionally, we'd like to be the design office for various steel-form rolling machine manufacturers," Borusu explains. "This would allow the machine suppliers to sell their machines to potential clients without having to worry about initial design and engineering of the buildings. We'd cover that for them all in one space."
Only the future will tell how UBC's unique services will change the face of Indian construction and beyond, but they're ready for the opportunity.
"Given the scale and vast majority of projects, we believe there is a significant scope for a global design, engineering, and contract manufacturing services," says Borusu, "and we strive to be the leader in that space."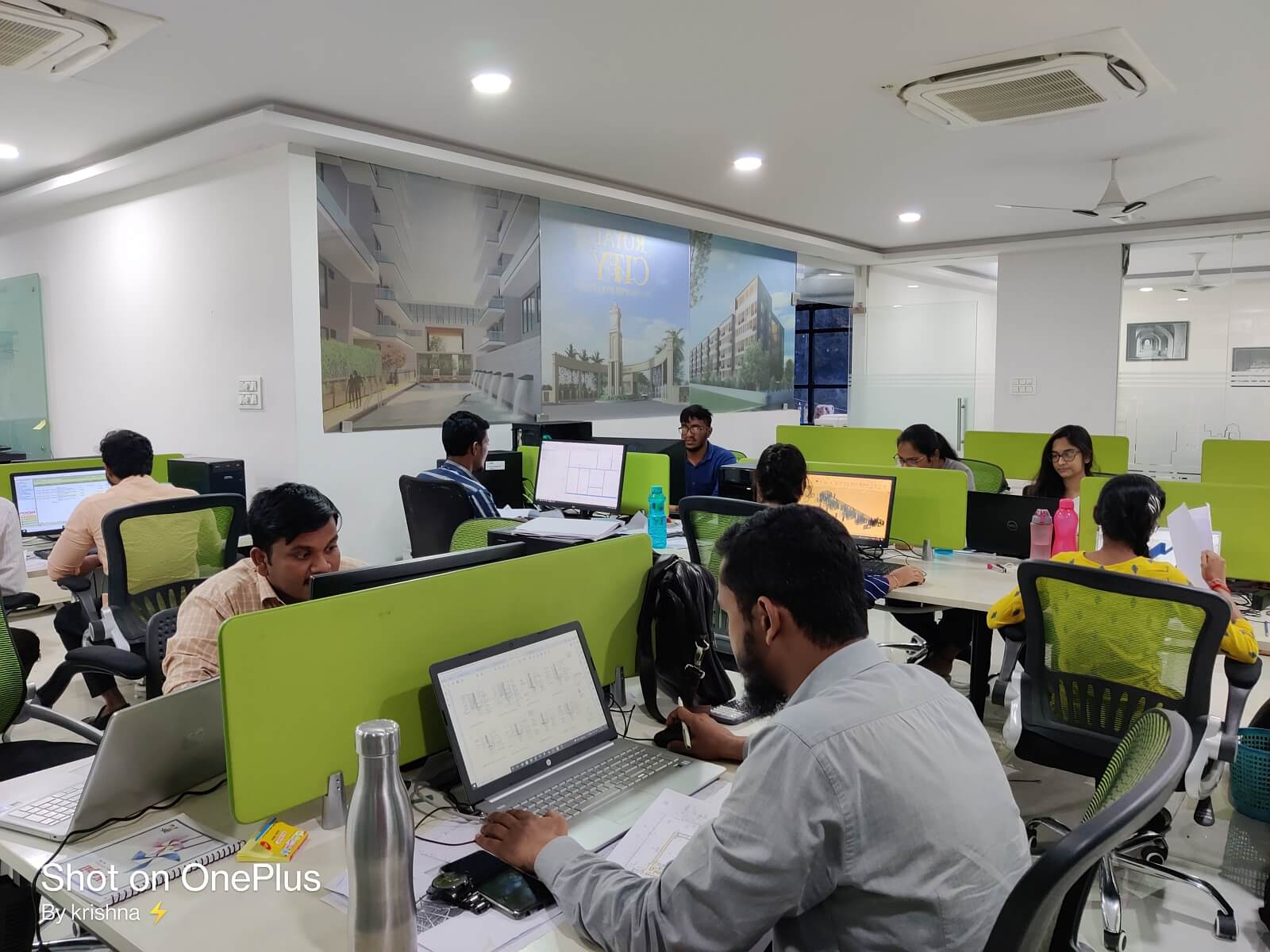 To learn more about UBC Impex LLP, check out their projects, and see how they're working with Vertex BD to change the global construction landscape, visit their website.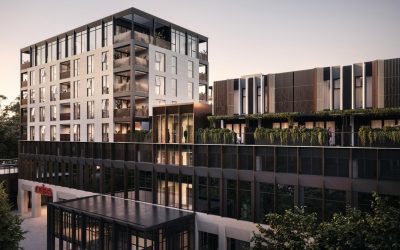 MYT Framing Solutions achieves seamless collaboration and accelerated project completion with Vertex BD software. By supplying 100 tonnes of steel frames for the Norwood mixed development project, the company demonstrates its expertise in handling complex designs and delivering lightweight frames for large-scale projects.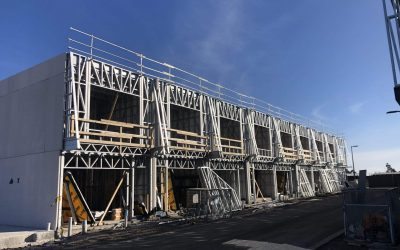 Steel Frames Direct was established in 2020 to provide light gauge steel framing solutions for residential, commercial and light industrial building projects. The company's focus on customer satisfaction, and use of Vertex for efficient collaboration and communication sets them apart from their competitors.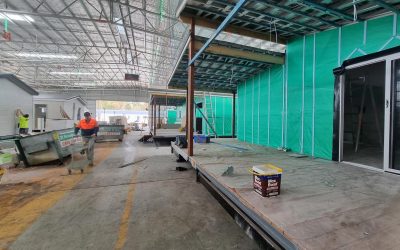 Through computer-controlled off-site manufacturing techniques and software that improve precision and speed, Modern Methods of Construction shortens the time between design and delivery, reducing labor costs, eliminating unnecessary waste, and improving safety and quality from start to finish.