Hawo tiny houses – built with a modern and straightforward touch
Hawo Suomi Oy are a manufacturer and supplier of high-quality tiny homes and holiday houses. They are forerunners in prefabrication, basing their production in a self-developed concept of prefabricated housing.
Case Study

Client: Hawo
Country: Finland
Date: October 2022
Type: Timber Framing, Offsite Construction, Prefabrication
Hawo's houses are constructed to full completion at their factory in Liminka, Finland. The houses are transported to their destination and installed ready-to-use on a plot with earthworks completed as instructed, including water, sewage, and electricity connections.
From the house buyer's perspective, the whole process flows in an easy and fast way. After placing an order, a tiny home can be constructed as quickly as a couple of months. The customer is left with the task of finding a supervisor and earthwork contractor for preparing the plot underlay, but everything on the site is handled by Hawo from that point forward. Installation and finishing work are done within one day. And, if needed, the entire house and its foundations can even be moved and installed to a new site at a later time.

According to Factory Manager Risto Ervasti, Hawo's concept is unique in Finland, although globally there are some operators with a similar approach.
"Our manufacturing method enables fast turnaround times at the site. The result is a move-in-ready house with everything in place indoors and outdoors, adjusted HVAC devices, measured electricity, and all other finishing work done."
In addition, the house that arrives at the plot is healthy, as full in-factory production prevents humidity problems from occurring during construction.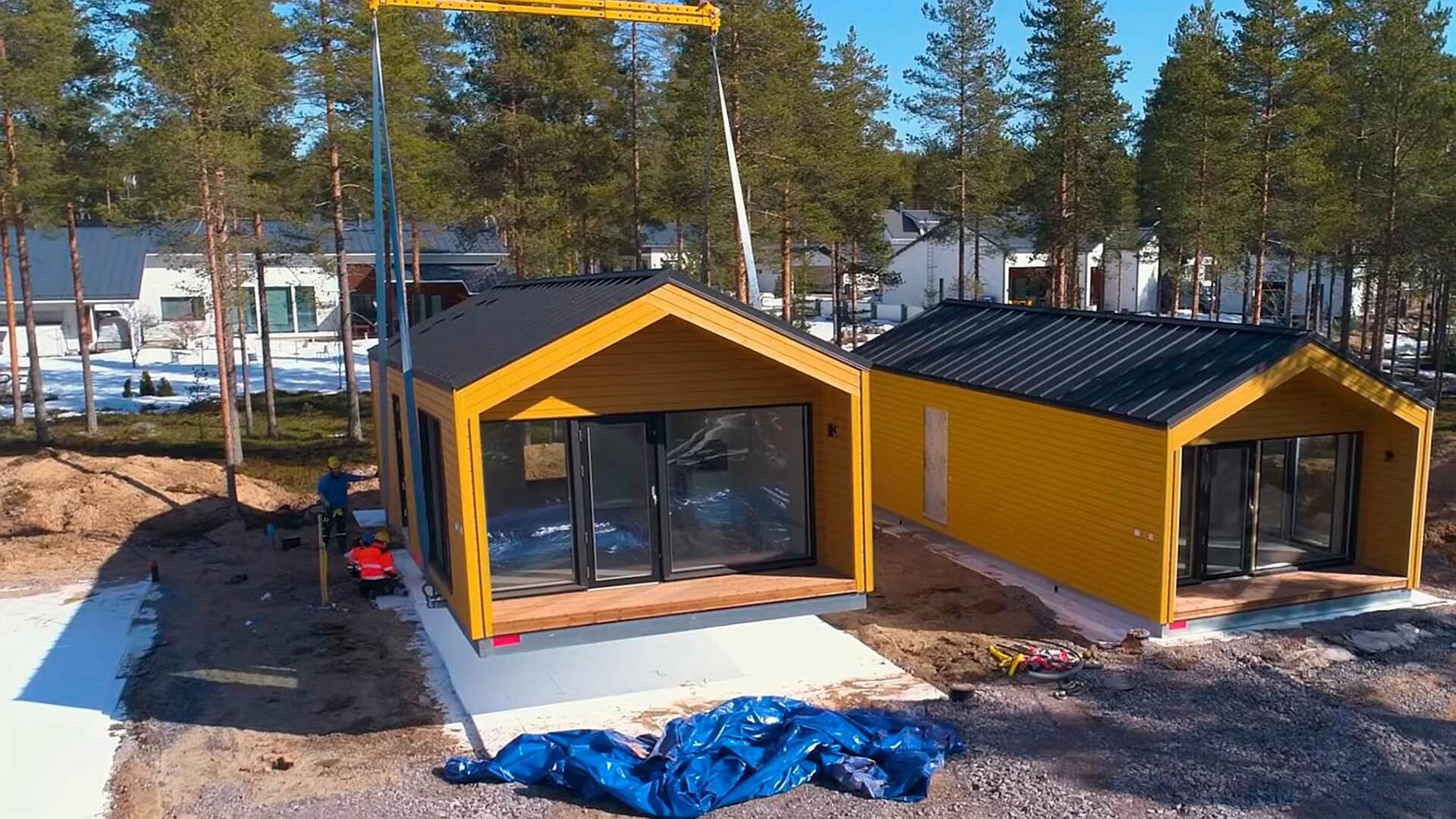 Premium quality for home and holiday use
The same level of quality, efficiency and time-saving is realised both in the production of homes and holiday houses, delivery, and usability.
Hawo's Oma range of houses includes houses designed for permanent living, their sizes ranging from 21 m² to 54 m², with a 17-m² loft in the largest models to increase the room space. The Loma range of houses includes, in addition to those mentioned above, a compact house of 15.5 m².
"Both the homes and the holiday houses are important for our business. For holiday housing, our goal is to be a well-known, well-established operator and market leader in tourism construction. For homes, we are focused on developing an efficient, high-quality concept for small single-family housing", Ervasti says.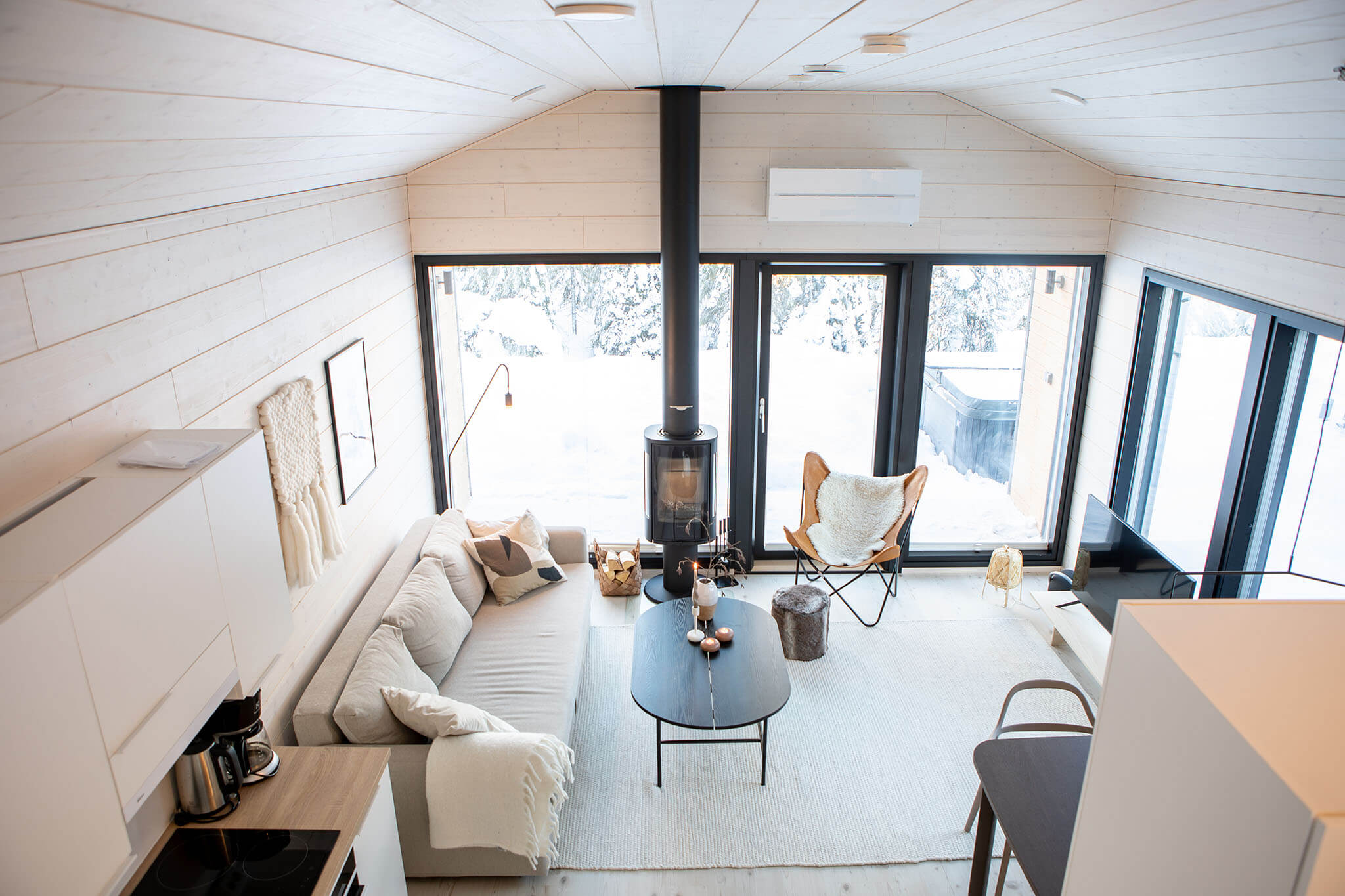 The Loma range of houses caters to, for example, resort and holiday villages, campsites and other leisure hospitality operators, and private customers. Houses for permanent living are mainly delivered for developers to housing company sites encompassing several buildings but also to private customers. The core target group are people who wish to live in their own house but do not need a huge surface area.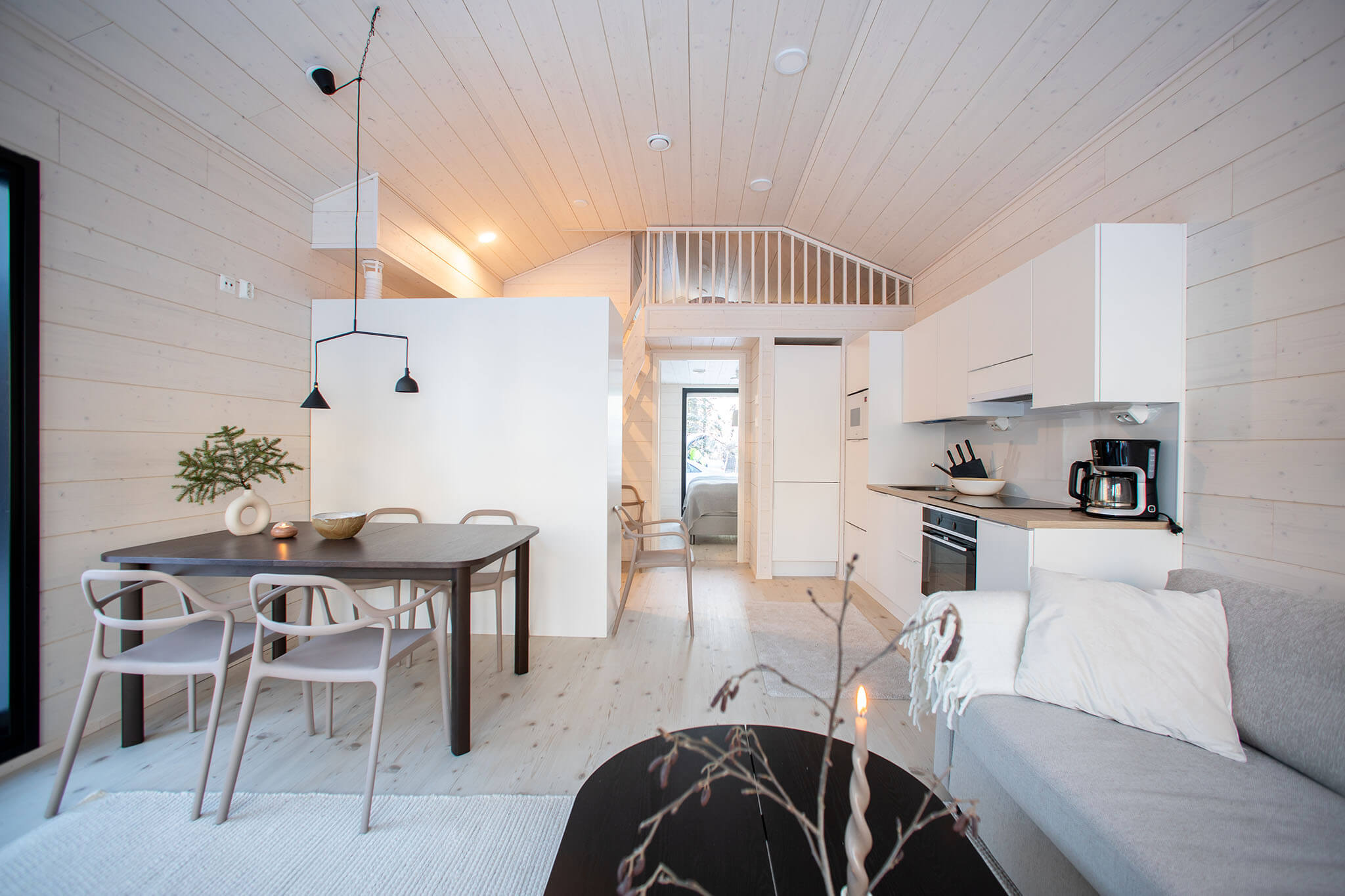 From the user's perspective, the design and end result of Hawo houses are characterized by smart and efficient use of space. Despite the limited number of square metres, the tiny houses are equipped with everything needed for normal living, including saunas and bathrooms. In addition, each house is full of light, comfort and style.
"The houses seem larger than they actually are. In addition to efficient use of space, abundant use of windows adds to the feeling of spaciousness", states Minna Paaso, a designer at Hawo.
Flexible software can be adapted to special needs
Paaso started at Hawo in autumn 2021 – just as the company began to use the BIM software Vertex BD. Paaso has a very positive experience of both the software itself and of Vertex's customer service.
"New tools and their introduction always involve extra work and require tailoring to a certain extent but, luckily, this software offers good opportunities to do that. Some special features of Hawo's production and houses set requirements for design and software. For example, our houses do not have the traditional basic structure with a vertical frame; we use a so-called circle frame. Also, we are not solely a panel fabrication company, as we combine panels with other solutions as well", Paaso describes.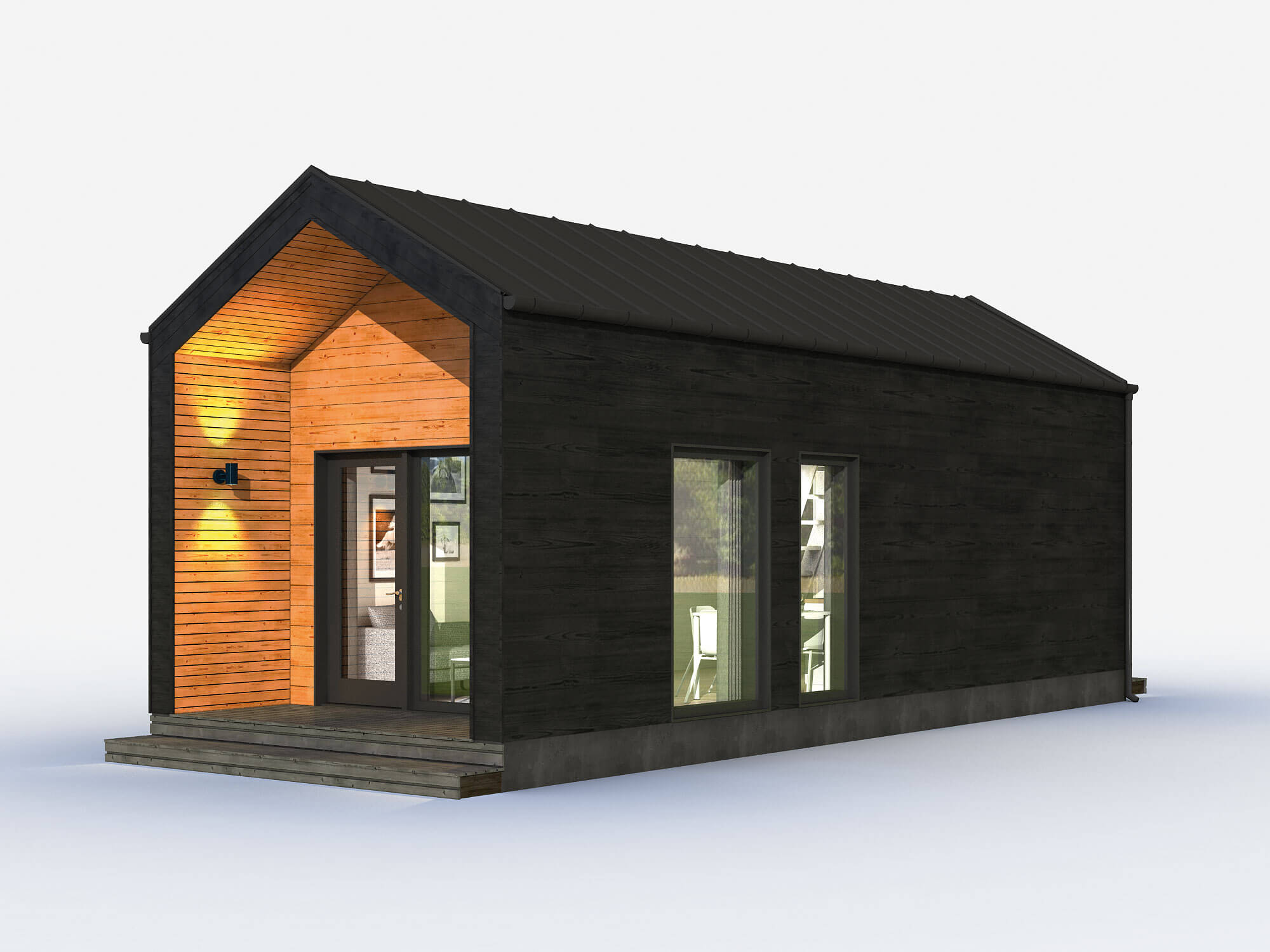 "With Vertex, we have been able to overcome various challenges and have proceeded from designs to production with ease, using the drawings. The team at Vertex also communicates very well: they want to know how the new solutions have been working out, and they answer any questions very quickly".
Risto Ervasti, too, is happy with the benefits from the software: "Vertex BD is the first proper BIM software that Hawo has used. It has provided us with better and clearer production drawings and bills of materials. It has made our detailing work more precise, simplified our product development, and facilitated our product range management".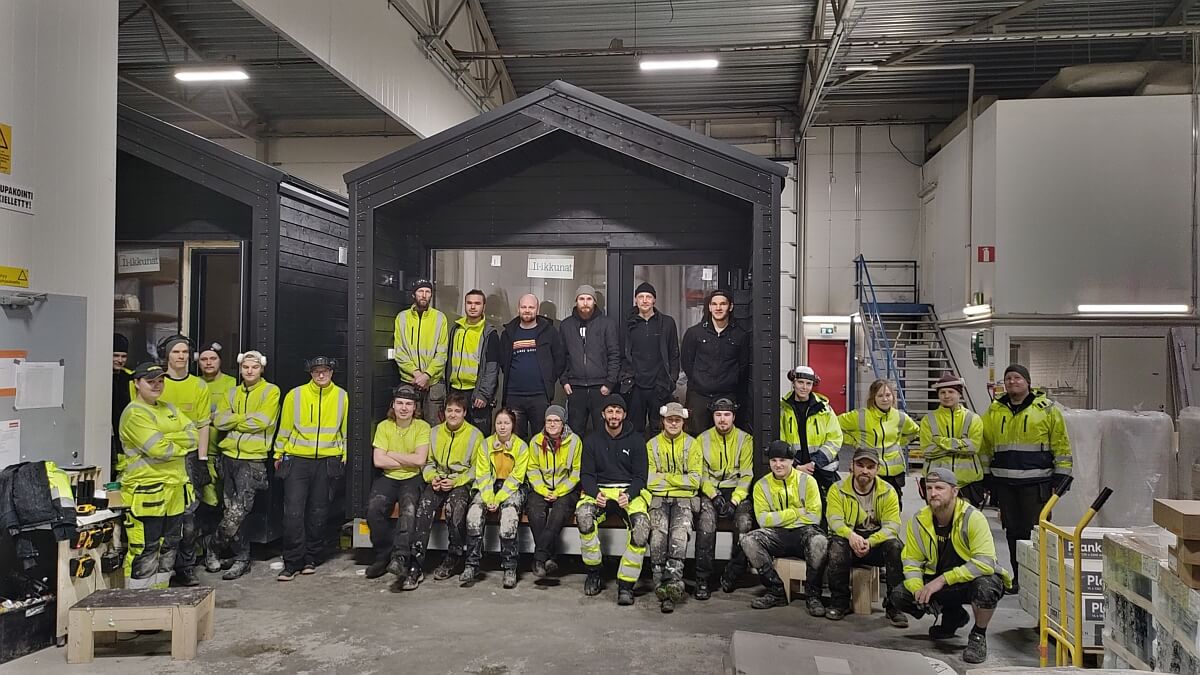 Hawo staff at their Liminka factory.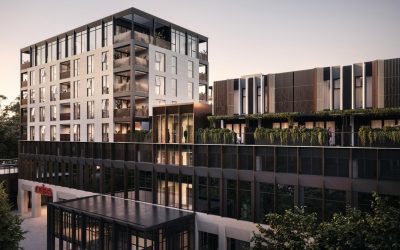 MYT Framing Solutions achieves seamless collaboration and accelerated project completion with Vertex BD software. By supplying 100 tonnes of steel frames for the Norwood mixed development project, the company demonstrates its expertise in handling complex designs and delivering lightweight frames for large-scale projects.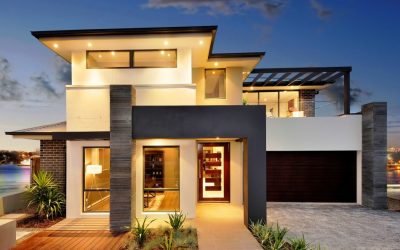 Holder Homes, a leading residential builder in Sydney, Australia, has embraced modular building with the help of Vertex BD. By producing their own timber frames and utilizing off-site construction, the company has successfully navigated supply and labor shortages caused by the Covid-19 pandemic, ensuring timely project completion and cost efficiency.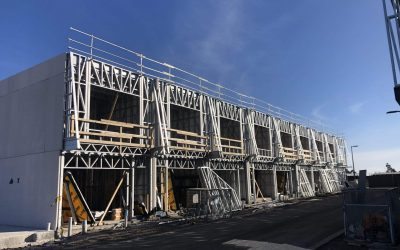 Steel Frames Direct was established in 2020 to provide light gauge steel framing solutions for residential, commercial and light industrial building projects. The company's focus on customer satisfaction, and use of Vertex for efficient collaboration and communication sets them apart from their competitors.