Steel machine manufacturer Bora are taking over the Cold Formed Steel framing machine market with a serious, strategic approach. Vertex software was chosen to fulfill their various needs in CFS – Cold Form Steel, engineering and running powerful machines.
Case Study
Partner: Bora
Date: 2014
Country: Russia
Type: Residential & Commercial Construction, Steel Framing
Moscow-based company Bora, an established steel machine producer, was founded in 2001. The company specializes in the manufacturing of modern automated equipment for processing cold-formed steel products.
Today the company has its own production facilities and modern fleet of roll-forming and metalworking equipment. In the area of roll-forming equipment Bora is one of the leading Russian manufacturers.
In 2013, the company introduced a new line of automated roll-forming equipment for the emerging cold formed steel market, focusing on the low rise residential and commercial market.
The choice of Vertex software for Bora machines was not accidental. The company implements a fundamental and comprehensive approach to the Russian LGS market. Bora's requirement was for the most advanced, sophisticated and well supported software package for project design and engineering. But this needed to be coupled with the ability to drive their powerful roll-forming machines.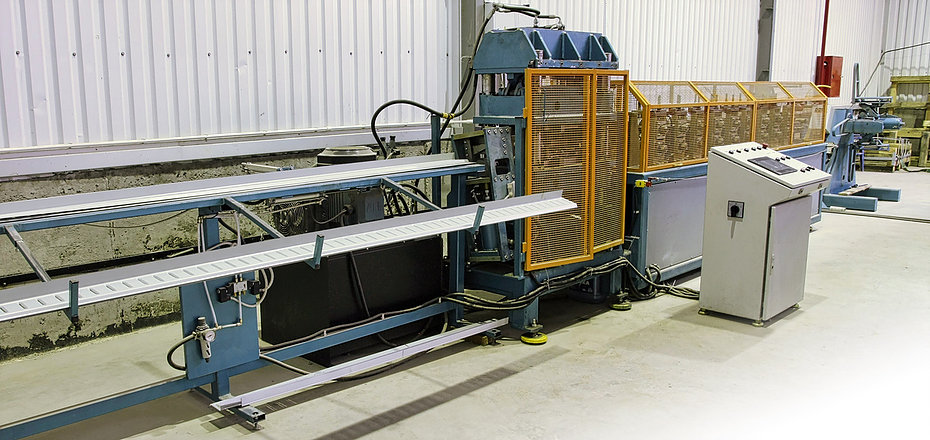 Vertex has fulfilled Bora´s demanding expectation.
-I truly believe that in the face of Vertex we have found a reliable partner, a strong developer of software for CFS design and the construction market, comments Bora CEO Alexander Andreev.
Vertex´s good reputation in Russia, as well as the company's presence in the country, was important for Bora when choosing a strategic partner.
– This spoke about the status of the company and its interest in promoting Vertex software in the Russian market.
An automated roll-forming production line "Bora LSTK" is a remarkable result of joint cooperation. It is a complete solution for the production of CFS structures, generated together with leading specialized software product Vertex "BORACAD".
– We have found a partner who promptly responds with understanding to all our wishes, Mr. Andreev sums up.
Distinguishing features of Bora advanced approach:
heavy and powerful machines with output metal thickness up to 2 mm
high degree of automation of the entire process from design to manufacturing
convenient widescreen LCD display interfaces
electronic components and drivers from leading world manufacturers
advantages of the Russian manufacturer such as fast service, technical support and spare parts supply
central office in Moscow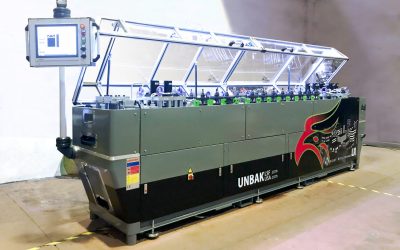 At UNBAK, one of the leading profile-forming machine manufacturers in the world, long-term success depends on one important element: innovation.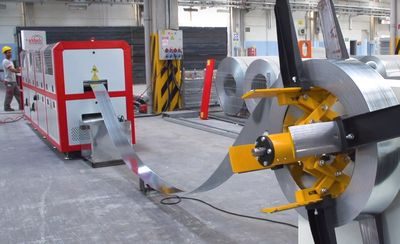 With more than 15 years of experience in the field of light steel processing, a comprehensive solution has been developed to ensure very accurate and reliable production processes. The Arkitech system guarantees lower costs than traditional construction methods.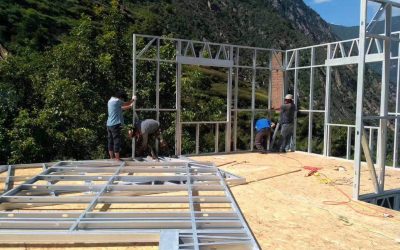 "New entrants now find it more convenient to learn about the whole procedure of light steel frame construction —­ from how to design a building using light steel frame structure design software, how to produce the light steel frames with our machine, and how to assemble them together according to drawings."