Arkitech Advanced Construction Technologies
Arkitech manufactures and services one of the most complete range of modern affordable equipment for LGS builders from monoprofile C+C machines for walls, floors and roofs with profile thicknesses from 1.2 to 2 mm to multi-profile customized centers with profile thicknesses up to 3 mm.
Case Study
Partner: Arkitech
Date: September 2019
Country: Turkey
Type: Residential & Commercial Construction, Steel Framing
Arkitech Light Steel Framing System
Arkitech Advanced Construction Technologies (Arkitech) has long and thoroughly produced and serviced a wide range of modern equipment for construction using cold-formed steel technology. Arkitech is the largest Turkish manufacturer of a full line of machines for all types of CFS construction.
With more than 15 years of experience in the field of light steel processing, a comprehensive solution has been developed to ensure very accurate and reliable production processes. The Arkitech system guarantees lower costs than traditional construction methods, thanks to high-quality design capabilities, comprehensive material evaluation reports and low production costs.
The plant and head office are in Ankara. Due to its central location, combined with excellent road, air and sea shipping capabilities, Arkitech is able to provide cost-effective and quick access to all foreign countries. The factory employs 25 qualified staff engaged in production and customer support. After-sales service is carried out by technical support staff and technical specialists in the UK, Central Europe, Russia, India, Asia Pacific, Africa, South America and the USA.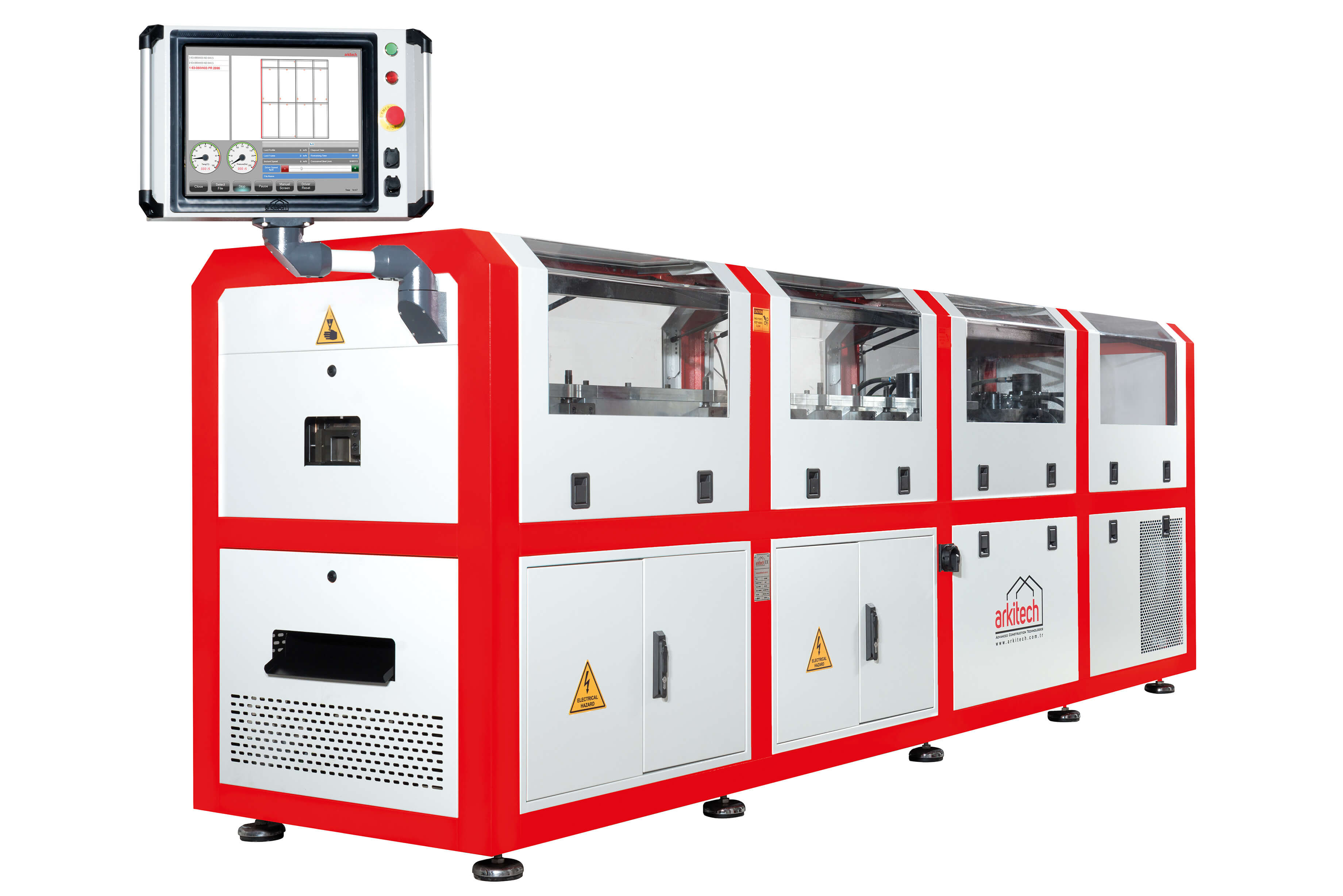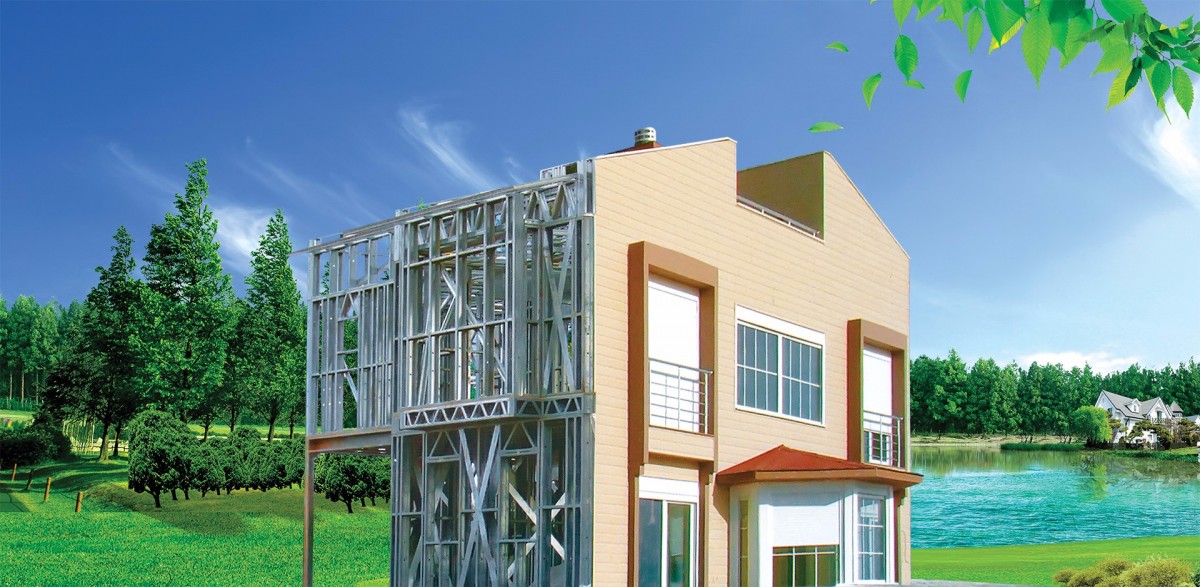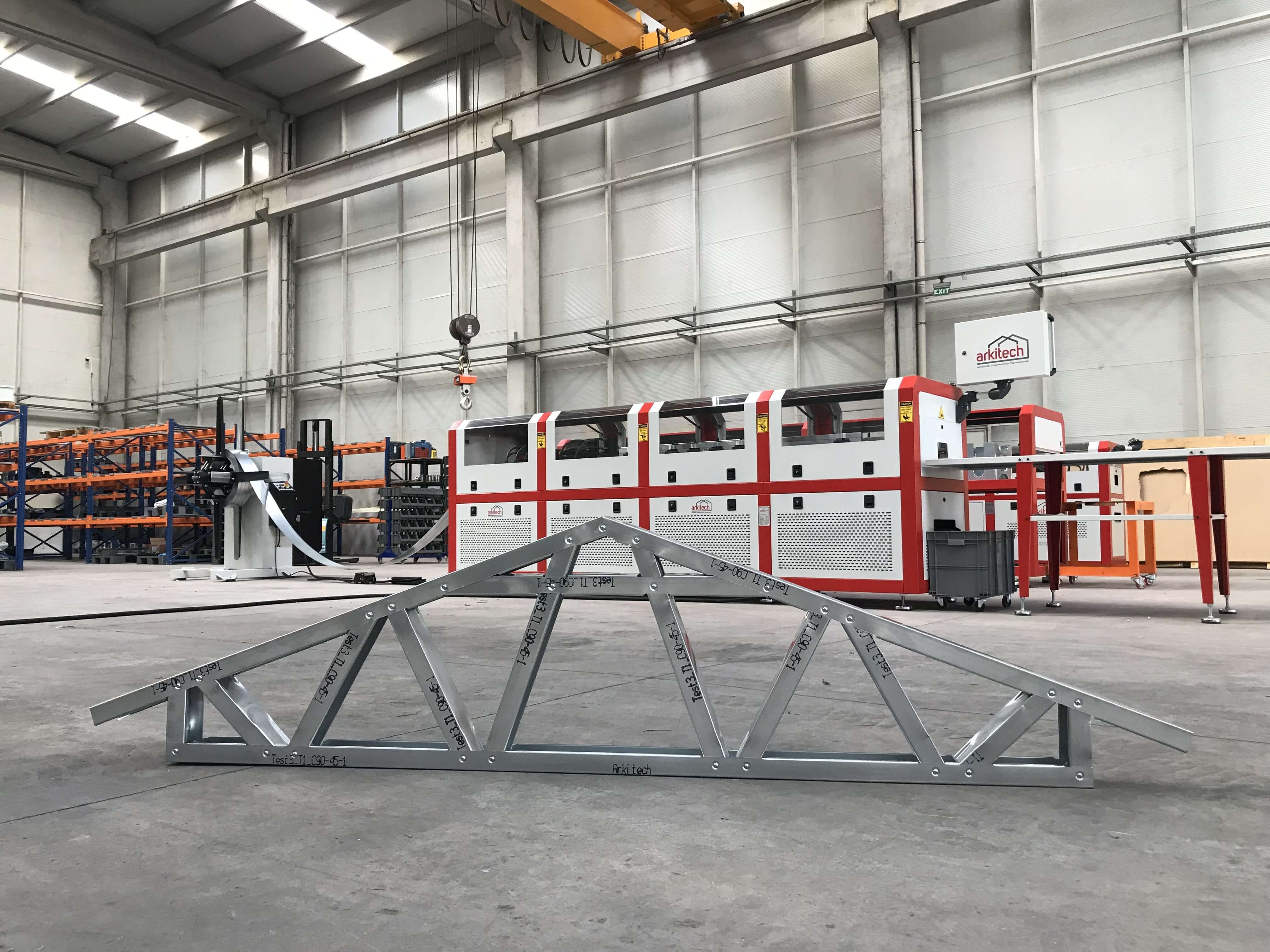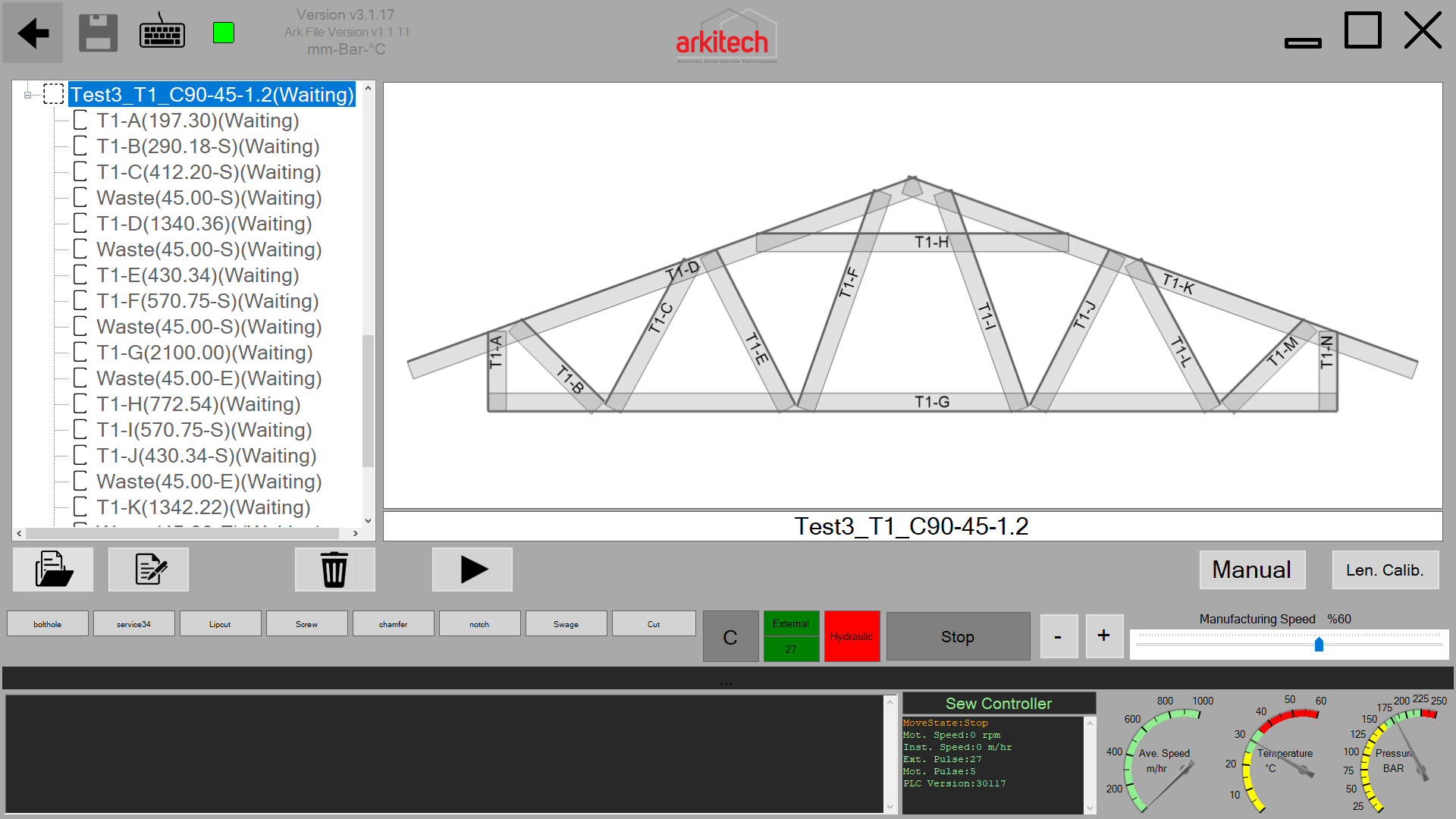 Vertex-Arkitech Integration
In April – July 2019, Vertex software development in cooperation with Arkitech completed the integration of Vertex BD software with Arkitech automatic machine controllers.
The cooperation included the following settings and developments included:
setup of all tools/stations names
setup of tooling sizes
Arkitech profiles, wall, floor, and roof panels, as well as floor and roof trusses, were created in Vertex BD libraries
development and setup for 25mm fixed dimple offset, a special rule for all Arkitech profiles and machines including the correct visualization of the dimple position in 3D
geometric positions of profiles, included in Vertex output csv files, were tested and go visible and correct to video monitor of the machine
All settings were successfully tested on wall panels, floors and trusses.
Vertex BD software is now fully ready and configured to control the design and production process with Arkitech machines.
At UNBAK, one of the leading profile-forming machine manufacturers in the world, long-term success depends on one important element: innovation.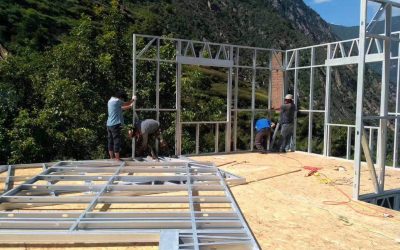 "New entrants now find it more convenient to learn about the whole procedure of light steel frame construction —­ from how to design a building using light steel frame structure design software, how to produce the light steel frames with our machine, and how to assemble them together according to drawings."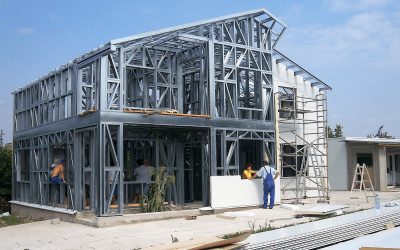 "By connecting the most versatile manufacturing equipment with a BIM software, builders will boost production capacity and improve speed and accuracy. Building projects will be completed faster and without mistakes."