Building without scaffolding. Speeding up the construction process with prefabricated components.
Webo Joinery, an innovative joinery supplier in the Netherlands, is speeding up the construction process by releasing the constructor from the use of scaffolding. Partnership between Webo and the local Vertex distributor CAD Serviceburo brings along the flexible CAD/PDM software, making the design work and data management easier.
Case Study
Client: Webo
Date: 2015
Country: the Netherlands
Type: Commercial Construction, Wood Framing
Innovative Concepts in the timber and wooden frame elements inspire Webo Joinery, a Dutch family business established in 1988. It has developed a methodology for building without scaffolding, based on prefabricated components. The methodology accelerates the construction process even by 80 percent, making it more efficient and sustainable.
"This is a smart solution with a high demand", describes Webo's director and owner Willem Haase. "Traditional construction on the site will decrease significantly in the coming years", he estimates.
Building without scaffolding has been fully applied in practice in the course of the year. In Delft, Hoven Passage, three 84 meters high residential towers are under construction, using Webo's cladding panels. For the construction project of the new city hall of Deventer, Webo produced as many as 6,000 customized oak frames. Webo is responsible also for the engineering of the project's Building Information Modeling (BIM).
Optimizing the process with Vertex BD
Webo's partnership with Vertex distributor CAD Serviceburo started last year, aiming to master the projects even better. Vertex BD, the flexible CAD/PDM software platform, allows to connect the design phase with the rest of the business processes. It enables the control over the construction data, estimates, margins, and other features. Mr. Haase is satisfied with the comprehensive software.
"Details of complex projects can be mastered better, which reduces failures and unnecessary expenses to the minimum. Designing with 3D software enables us to work more efficiently and respond to our clients' needs", Mr. Haase tells. I addition to the latest technology, Webo has recently invested in its personnel. The whole staff follows a "Lean initiative", aiming to optimize the business processes. Constant development is a key strategy for Webo.
"We want to do it in another way ‒ better", Mr. Haase summarizes.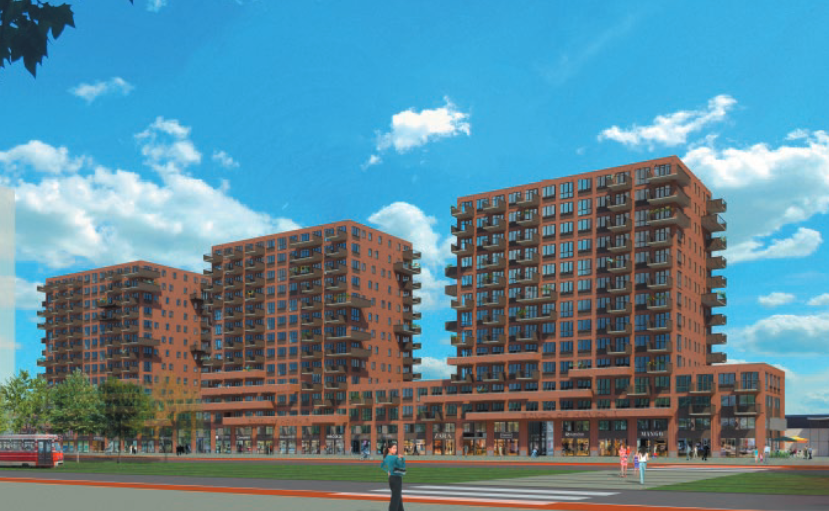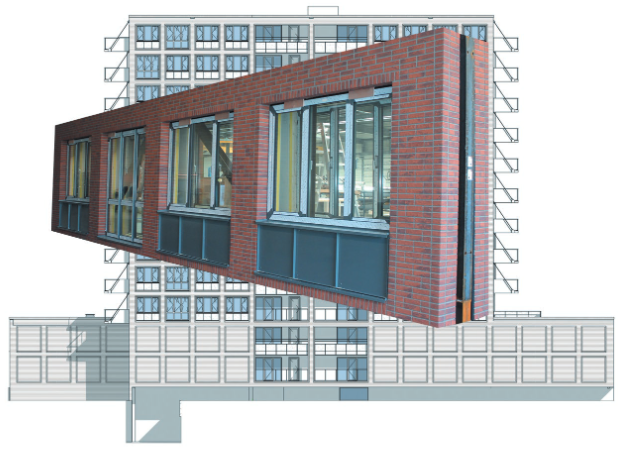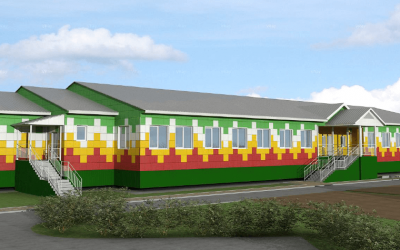 Siberia typically has short summers and long, brutally cold winters. Adgesia Metal Constructions won the Russian National Steel Force award for a kindergarten project that was built in 6 months in the harsh Siberian climate.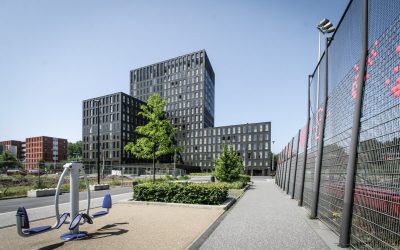 The tallest modular building in the Netherlands was manufactured in just 5 months, with only 3.5 months spent on-site. From design to completion, the entire project took only two years.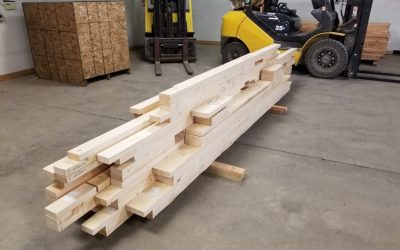 Sage Cut Components is a method where all the framing elements for a stick-built project are pre-cut, labeled, and strategically bundled before hitting the job site — decreasing framing time by 25% or more.