Statistics from 35 Framing Projects
Time is money, especially when it comes to designing and building a custom structure or structures.
A project that's completed on or ahead of schedule can save labor expenses not just for the developer or homeowner, but every person who's involved in the project. Plus, the sooner one critical stage is completed, the sooner you can move on to the next — inching one step closer toward recouping your investment.
Case Study
35 Framing Projects
Date: June 2019
Country: Norway
Type: Residential & Commercial Construction, Wood Framing
Vertex BD Leads to 50% Increase in Productivity
As more contractors look for ways to deliver projects faster and better, BIM (Building Information Modeling) technology like Vertex BD software is becoming increasingly popular due to its increased productivity and efficiency properties. Vertex BD's impressive statistics around design times prove just that.
After being in contact with a potential customer who said that, with their existing BIM software, it took them about one week to complete the entire framing design process, Ole K. Overland of Vertex Systems Norway knew their software could do better.
"I started collecting data from several different design projects," says Overland. "I was actually surprised by the figures myself; the results should be enough to convince many potential customers that they can save a lot of time and money by using our software."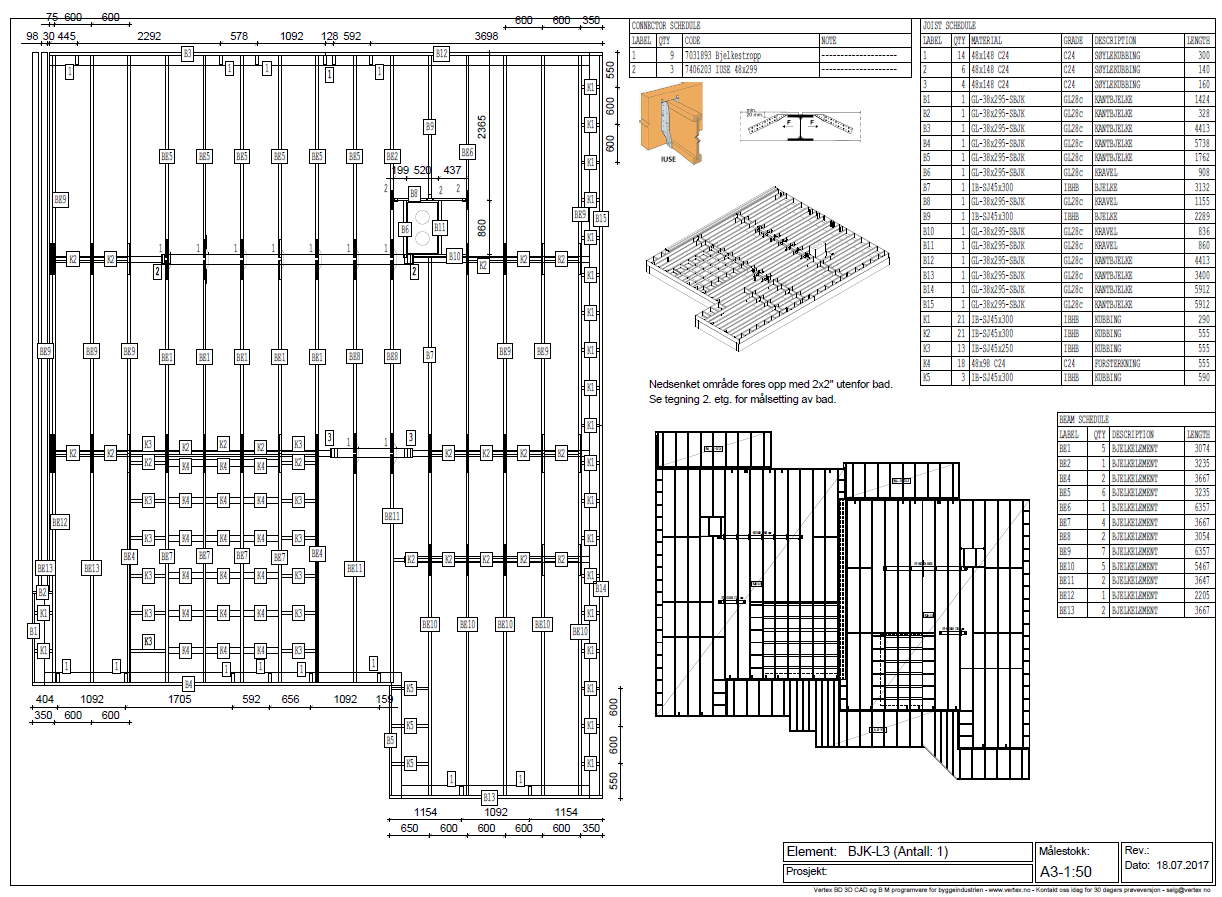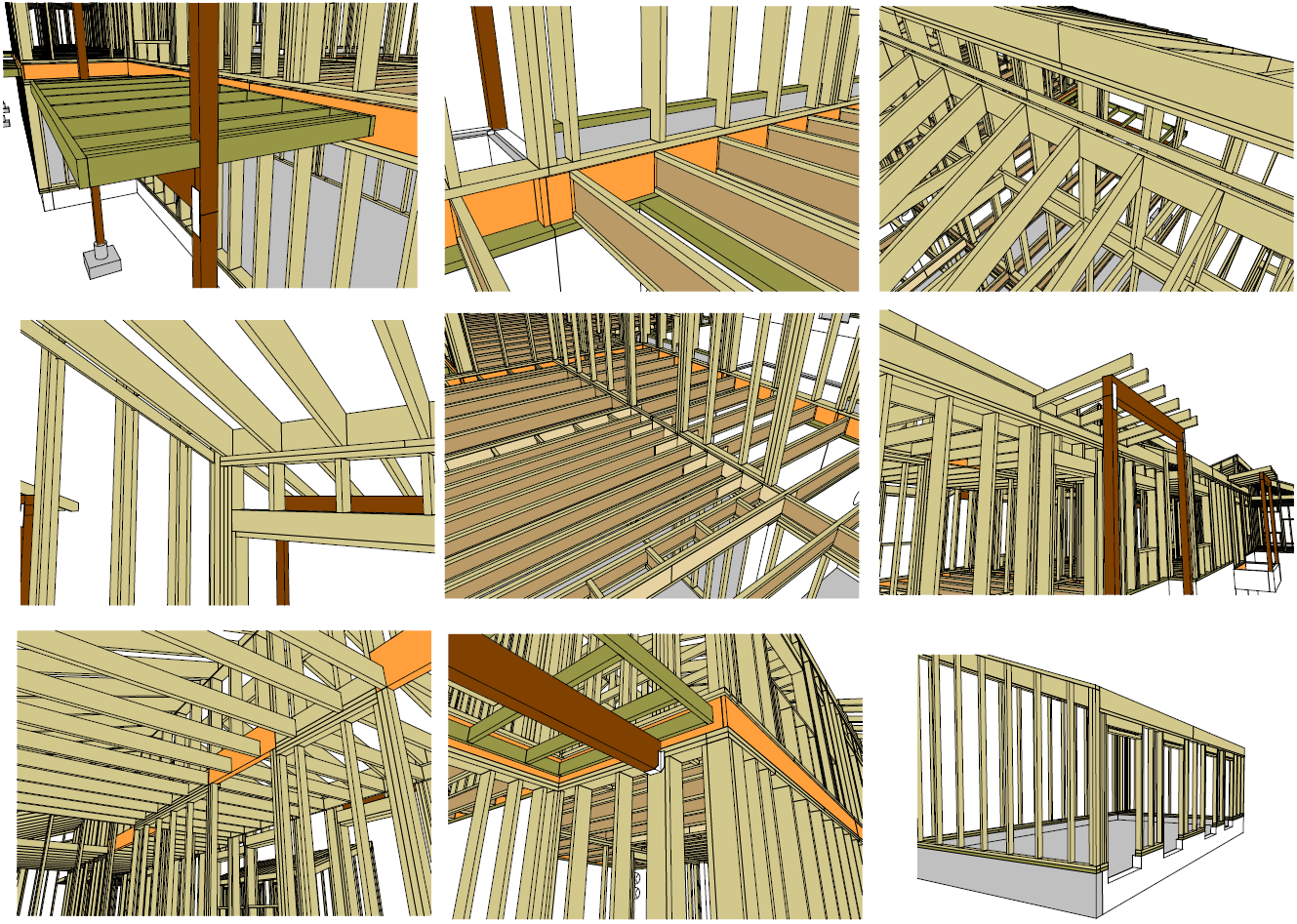 Project Statistics
To prove the speed of Vertex BD's framing process, Overland collected data from 35 different projects in Norway, including eight cabins, six apartments, and 21 detached homes. The projects covered a wide range of complexity levels and sizes, with the smallest being 90m² (968ft²) and the largest being 620m² (6,673ft²).
On average, the results when using Vertex BD were:
Initial planning time with customer: 40 min
Architectural modeling of the building: 2 h 40 min
Using the model to generate panels and framing: 8 h 15 min
Revisions to the panel/frame design and model: 3 h 20 min
Average design time: 14 h 55 min
Includes layout drawings, panel drawings for walls, floors and roofs, cutting lists and NC output files.
Sample Projects: A Closer Look
To further understand the Vertex BD results, let's take a closer look at three sample projects from the data collection.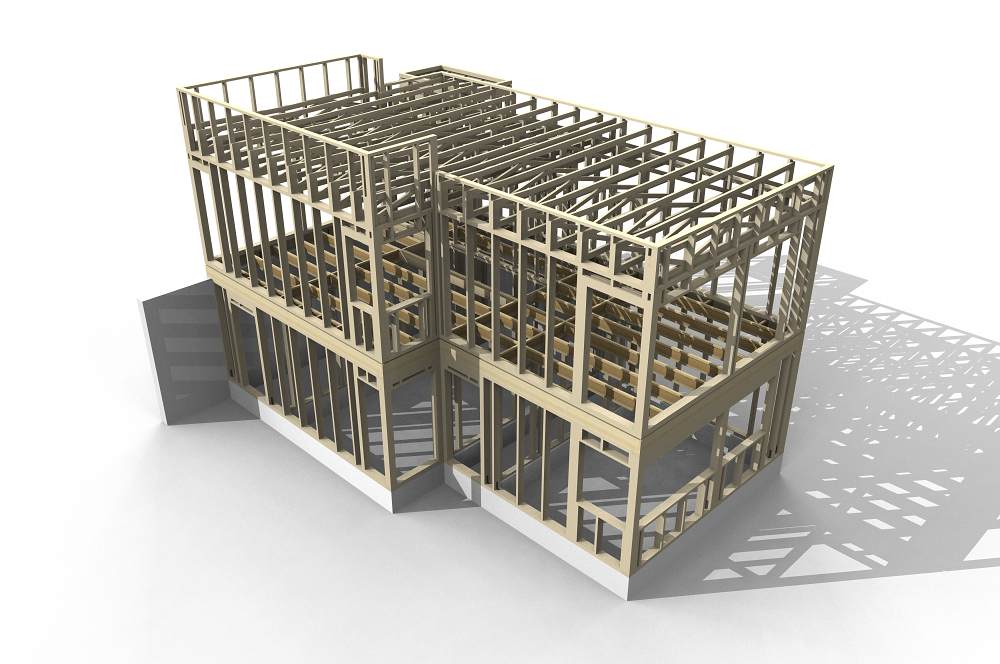 Detached House, 98m² (1,054ft²)
This project is a two-level detached home located near the water in the southwestern part of Norway.

Total time: 11 h 50 min
Includes layout drawings, panel drawings for walls, floors and roofs, cutting lists and NC output files.
Initial planning time: 1 h
Architectural modeling: 1 h 58 min
Panel/framing design: 8 h
Revisions: 1 h 25 min
Framer & Statics: 0 h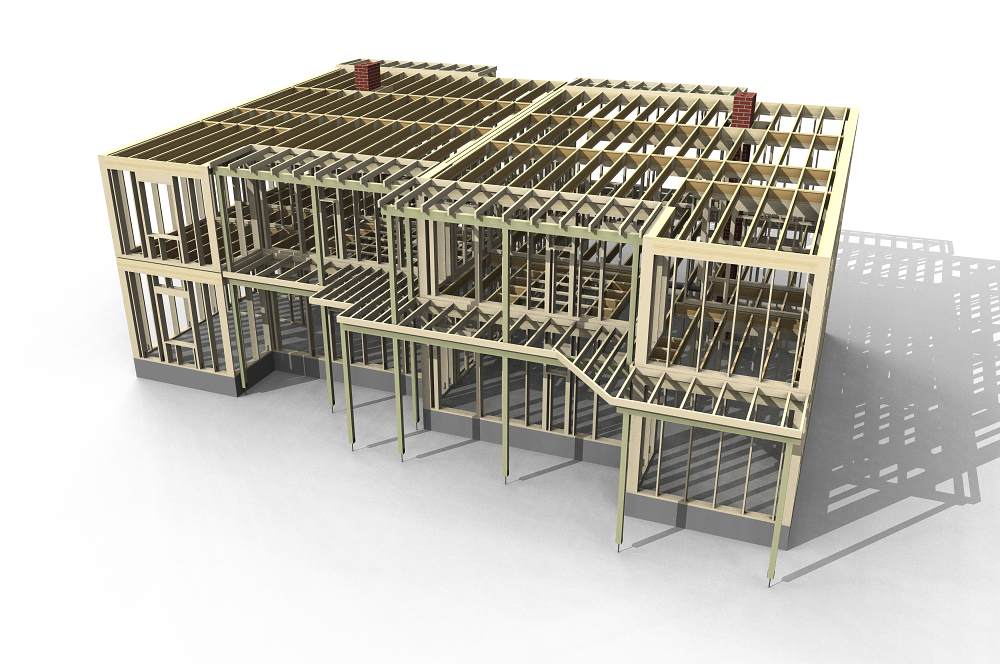 Apartment Building, 350m² (3,767ft²)
This project is a 4-unit structure built in a newly developed residential area outside Bergen, Norway.
Total time: 12 h 32 min
Includes layout drawings, panel drawings for walls, floors and roofs, cutting lists and NC output files.
Initial planning time: 0 h
Architectural modeling: 2 h
Panel/framing design: 6 h 8 min
Revisions: 0 h
Framer & Statistics: 4 h 24 min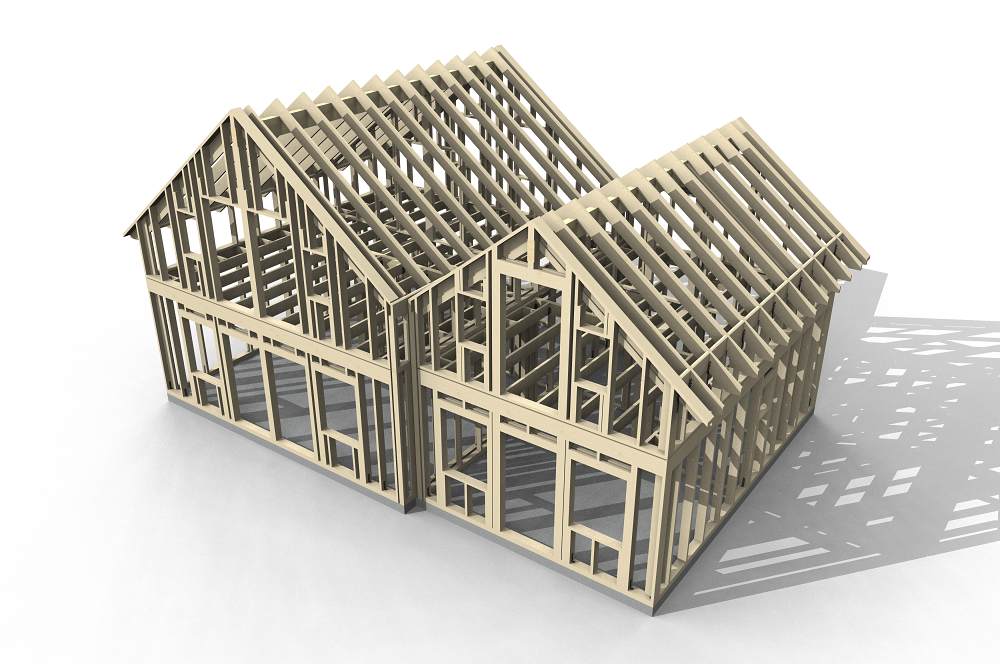 Cabin, 122m² (1,313ft²)
This project is a 2-unit rental cabin built for a trailer park and cabin rental company located outside Stavanger, Norway.
Total time: 7 h 55 min
Includes layout drawings, panel drawings for walls, floors and roofs, cutting lists and NC output files.
Initial planning time: 20 min
Architectural modeling: 1 h 25 min
Panel/framing design: 3 h
Revisions: 0 h
Framer & Statics: 3 h 20 min
The Results
While the above three projects show even quicker design times, the overall statistics from the data collection show that with Vertex BD it is possible to complete any framing design project in an average of 16 hours or about two working days — a huge reduction from the full week it's taking other companies.
"If you measure total square meters, bearing in mind that there are also floors and ceilings being designed, a potential customer I talked to estimated 6 m² (64 ft²) per hour for panel design. The figures from Vertex BD are over 15 m² (161 ft²) per hour," says Overland.
So why is Vertex BD so much faster?
"With Vertex BD you get everything in one application, which means you don't have to move information from one place to another when you need to make changes to, for example, the architectural model. We provide a complete BIM software for all stages in the construction process, whether you are an architect or a framing designer," says Overland.
Another advantage of the BIM software Vertex BD is that it can be modified to suit specific needs. "Very few features in the software are fixed," Overland explains.
"Almost everything can be adjusted to your specific needs and the production line, so you don't have to spend a lot of time on repetitive tasks. It decreases clutter and boosts efficiency. It's very easy to use."
Working with Vertex BD
Vertex BD is a flexible BIM software that automates the creation of architectural drawing sets, panel fabrication drawings, material reports, manufacturing data, and architectural visualizations, all from one building model.
Vertex BD is primarily used by manufacturers of wood and CFS buildings as well as independent architects and engineering offices who cooperate with them. Our customers include large and small building developers, engineering offices and architects, and we are ready to have more BIM users using our solution.
If you'd like information about our services, are interested in working with our software, or have feedback about any of our products, please contact us.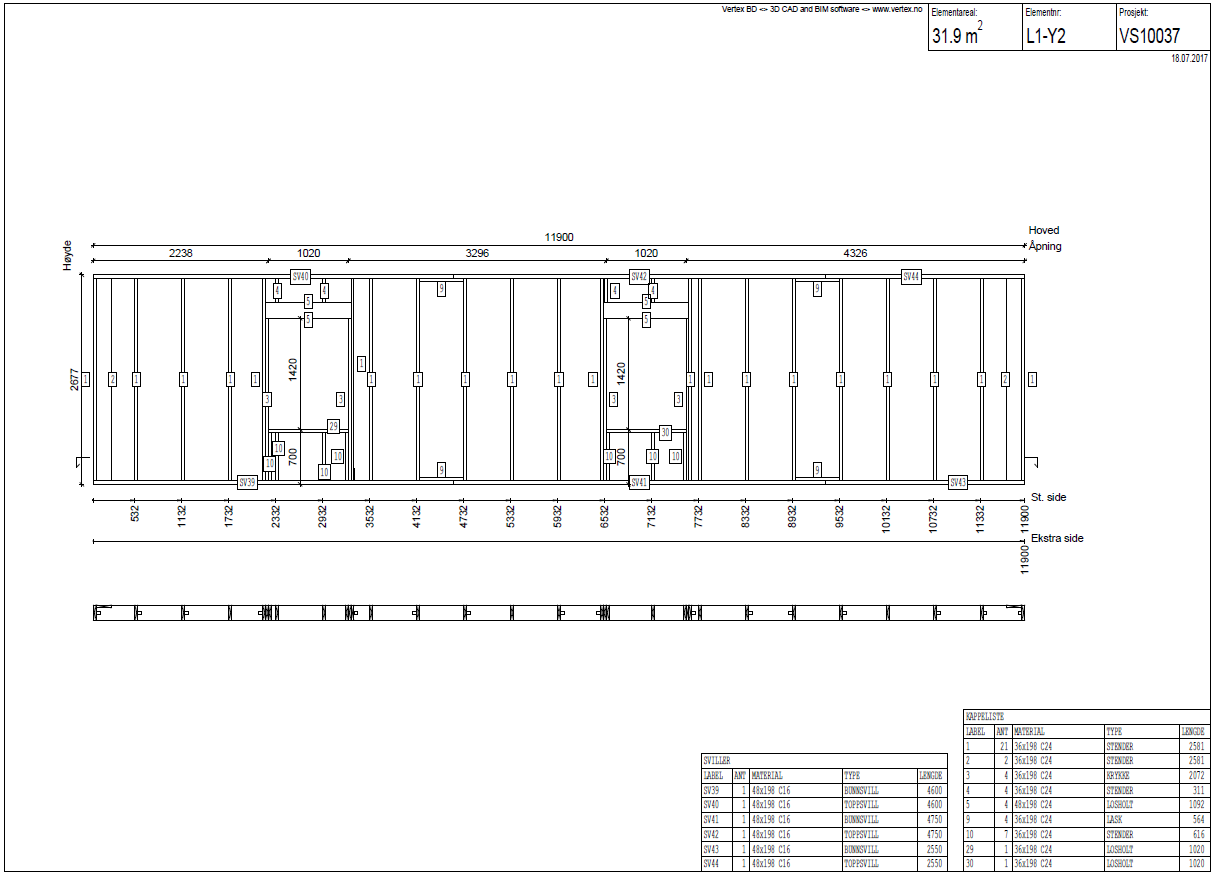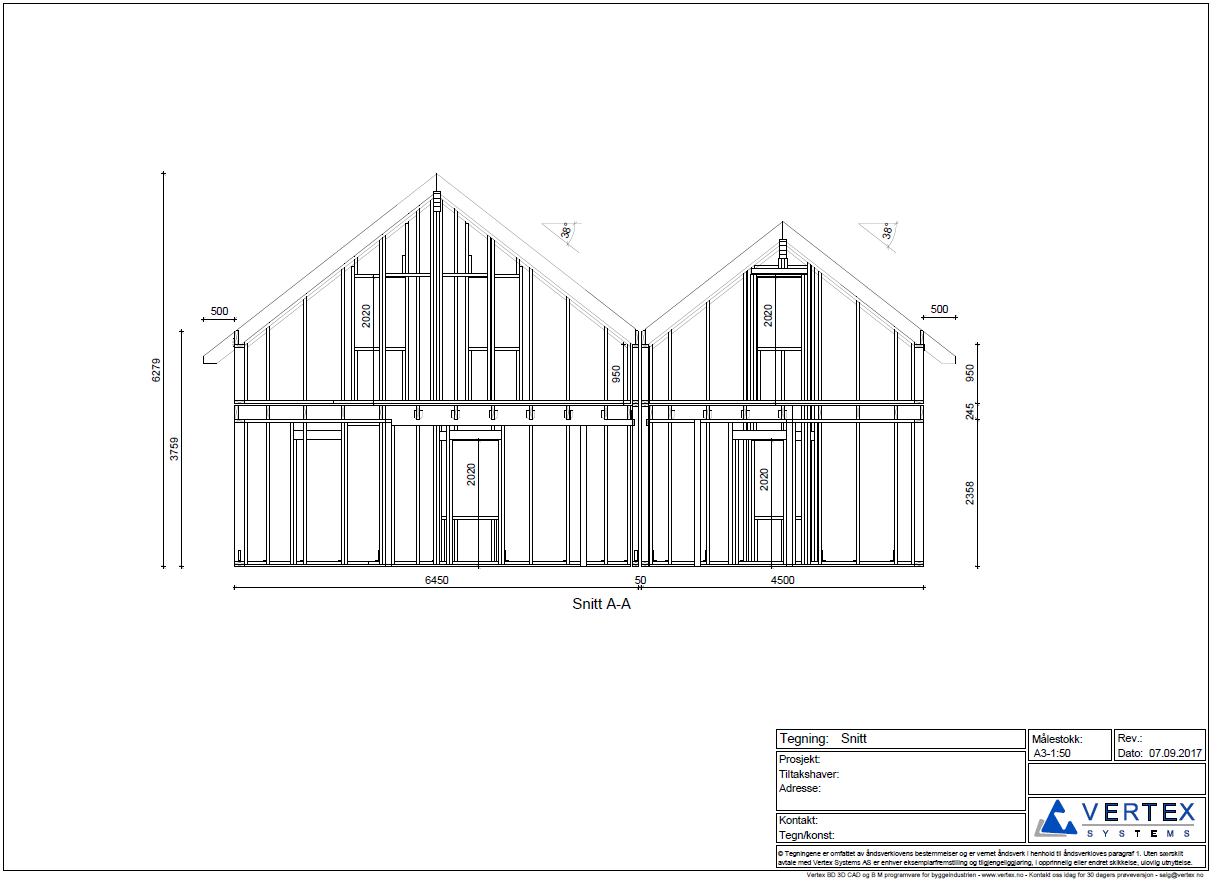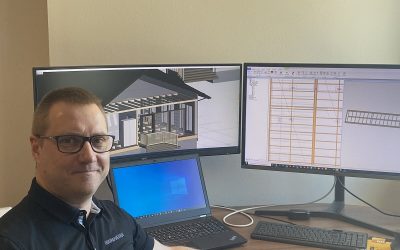 Log as a material is sense-friendly, calming and natural. It is acoustically pleasant, balances moisture in indoor air, and its construction physics are well suited for Scandinavian climate. Timber structures enable carbon-negative construction.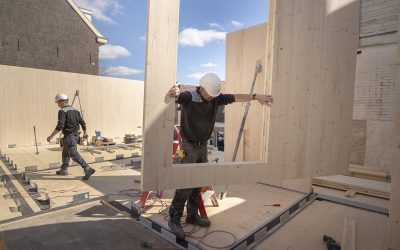 In construction, challenges come with the territory. But for some projects, like this three-story residential/commercial CLT structure in the Netherlands, the complications are what take the design to the next level.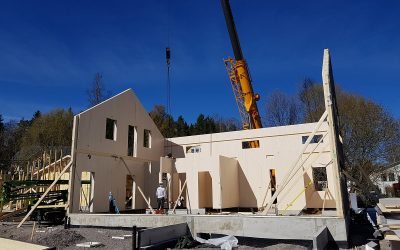 When the plans are finished in advance, manufacturing the CLT panels and assembling the components is much more cost-efficient and the entire project schedule is significantly shorter. Prefabricated construction with CLT panels is quicker, more efficient and is carried out in controlled indoor conditions from start to finish.