Ursem Sets Record with the Netherlands' Tallest Modular Building: The FIZZ Spartaan Amsterdam West
Across the world, modular construction is starting to make its mark —and it's easy to see why.
Case Study
Client: Ursem Modulaire Bouwsystemen 
Date: February 2020
Country: The Netherlands
Type: Commercial & Residential Construction, Wood Framing
Danny Mercks, Technical Designer & BIM Specialist.
"Since the second world war, the housing prices have been very high in Europe, and we also have the problem of CO2 and nitrogen emissions," says Danny Mercks, technical designer at Netherlands-based Ursem. "Over the last few years, our customers have become more and more invested in building alternatives that are not only less costly, but also better for the environment. That's where modular comes in."
At Ursem, the transition from traditional construction methods to higher quality, lower-cost structures is what their business is built on. The building systems company found its success through modular — a design and construction method that, despite common misconceptions, is different from prefab, according to Mercks.
"Prefab and modular both come with a lot of benefits, and a lot of people think of them as the same thing, but we see prefab as manufacturing parts of a structure off-site and then assembling on-site. At Ursem, we assemble everything in the factory before transporting. This means all we have to do at the job site is stack the systems and make the connections. That's the real difference for us."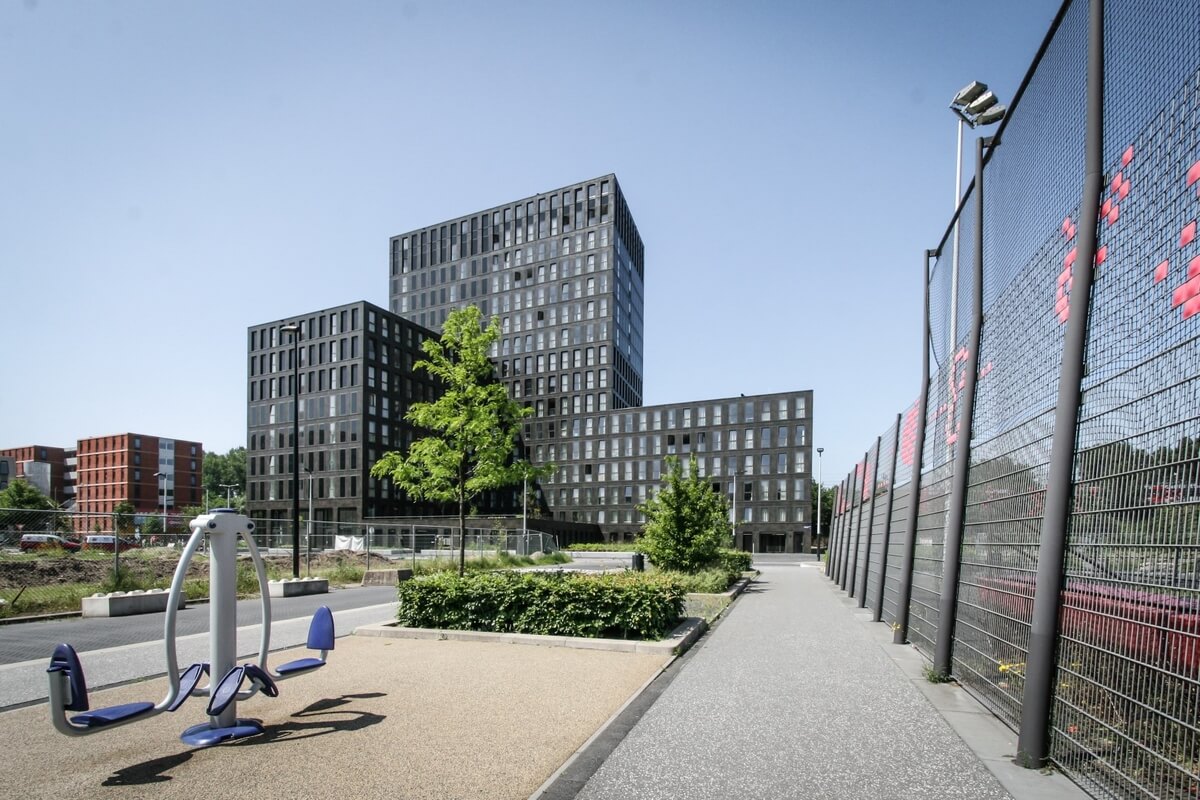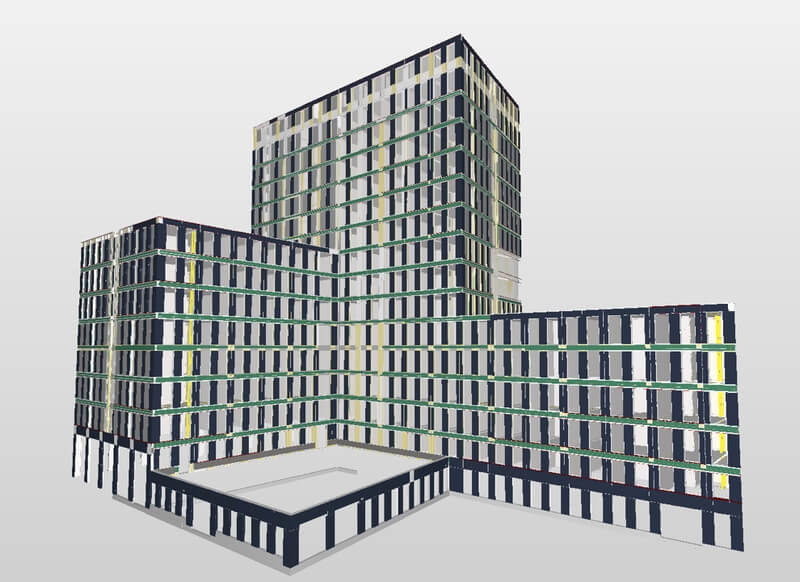 Modular Construction Reaches New Heights
In September 2016, Ursem put its modular method to work with the FIZZ Spartaan Amsterdam West project — a one-of-a-kind, 16-story building designed to house 361 student apartments. The resulting structure is the tallest modular building in the Netherlands, and it was manufactured in just 5 months, with only 3.5 months spent on-site. From design to completion, the entire project took only two years.
Those are some impressive statistics. The record-breaking structure and efficient construction schedule were achieved thanks to three important factors:
Ease of Design
The first building and module designs began at the end of 2015. One modeler worked alone for 435 hours (54 working days) to complete the architectural designs, plus 640 hours (80 working days) for the framing and detailing — a feat that was only possible thanks to the repetition of the modular units.
"The bases of the modules were all the same; we only changed out a few of the façade elements," explains Mercks. "We also were able to develop custom-made drawing templates in Vertex BD, which saved us a lot of time."
Speed of Assembly
The entire structure was completed by assembling individual, factory-produced, fully equipped 3D apartment units (modules) that were delivered to the construction site and stacked together like blocks. Each unit's façade was mounted on the unit at the factory, meaning no scaffolding was needed for the project on-site. Ursem even developed a lifting frame with a working space on façade level, so as soon as each module was placed, the construction team could close the joints between the modules quickly and easily. Also, because the 3D modules were all-electric, no gas hookups were required to complete construction.
Smart Software
Working with BIM software — specifically, Vertex BD — made the project run smoothly and more quickly. After the design team worked out the modules and framed elements using the Vertex BD product, they were able to use the shared software to:
Communicate effectively with their installation group through shareable IFC production models and drawings.
Create files to control the CNC machines that accurately cut and composed the custom-designed parts for each individual module
Automate custom-made drawings of every layer of every element that was used to build each module
Develop material lists for accurate ordering and improved cost savings
All these capabilities resulted in a successful project that saved both building time and costs, all while minimizing the interruption to the public in the surrounding area.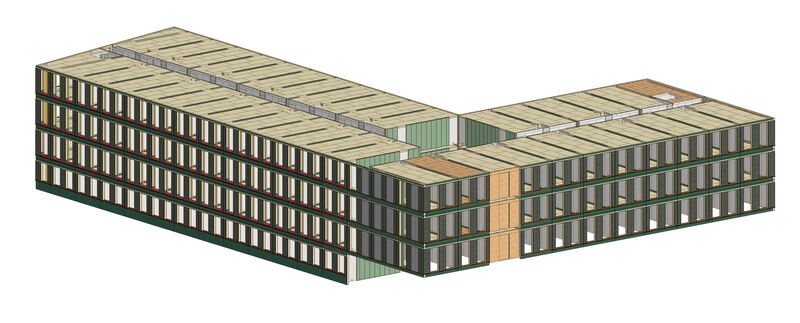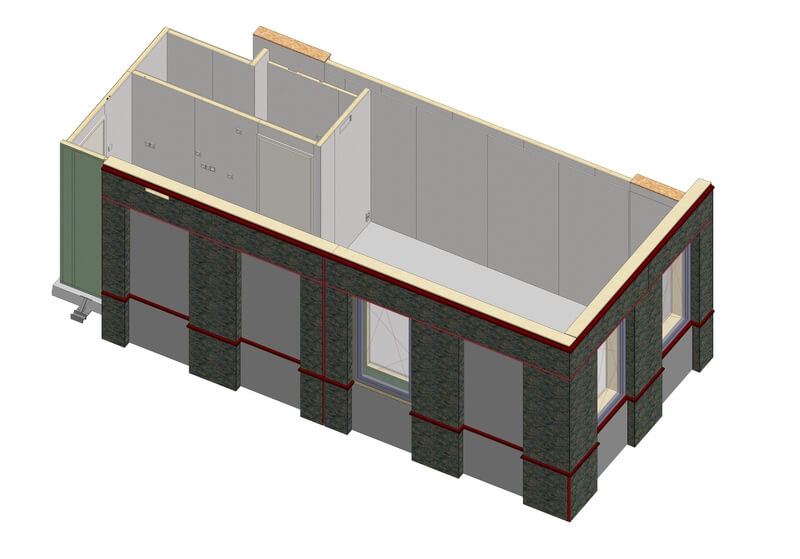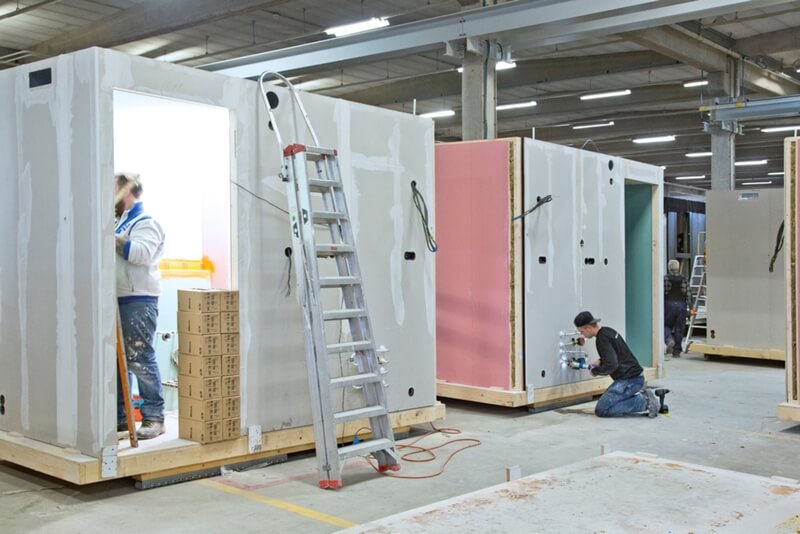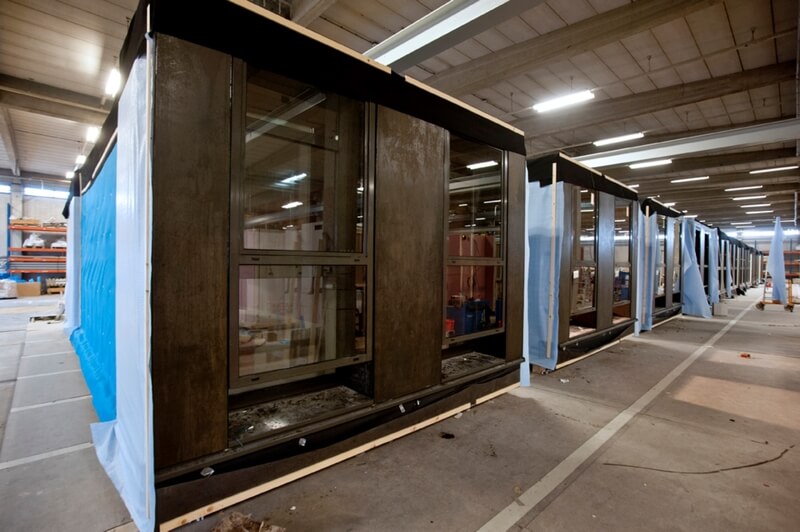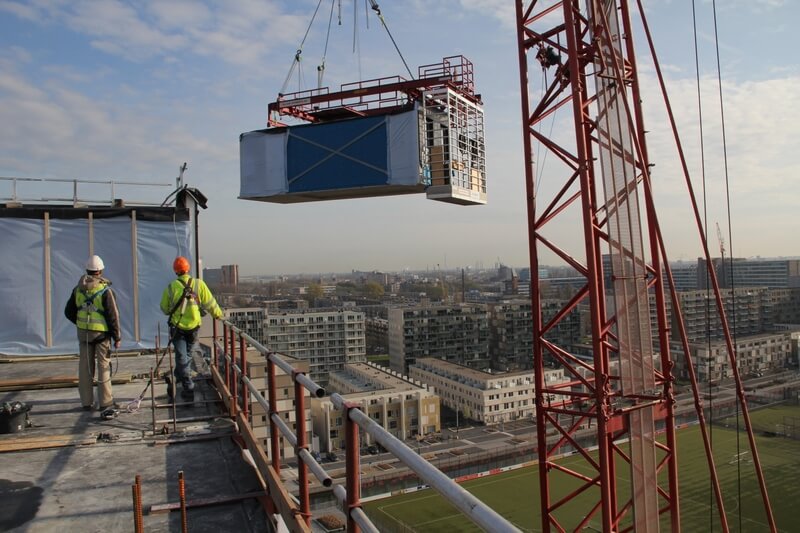 The Future of Modular
The execution of the FIZZ Spartaan Amsterdam West project positioned Ursem at the forefront of the worldwide focus on modular building innovations. More and more, the company is partnering with architecture and construction firms to share its knowledge about modular systems and designs — and interest is continuing to grow.
"We're seeing a real potential now for even taller modular buildings," says Mercks, adding that there are plans underway to begin a development that will implement individual modular units covering 23 stories.
As Ursem sets its sights even higher, the company is continuing to work with Vertex to get the most out of the BIM software. "We are pushing ourselves so we can work even more efficiently," Mercks explains. "We are partnering with the Vertex team to get the very best out of Vertex and develop the software even further to reduce modelling hours, bring even more precision to module creation, streamline project communication, and, ultimately, build better modular structures."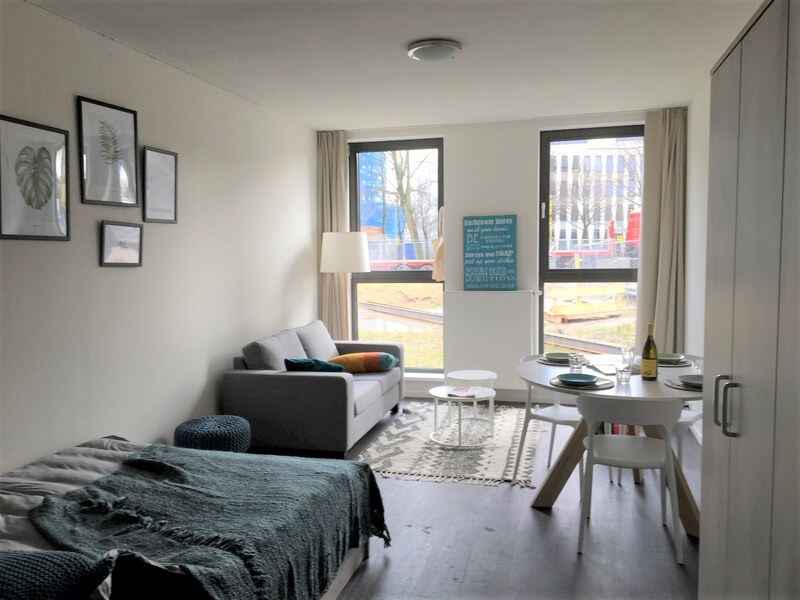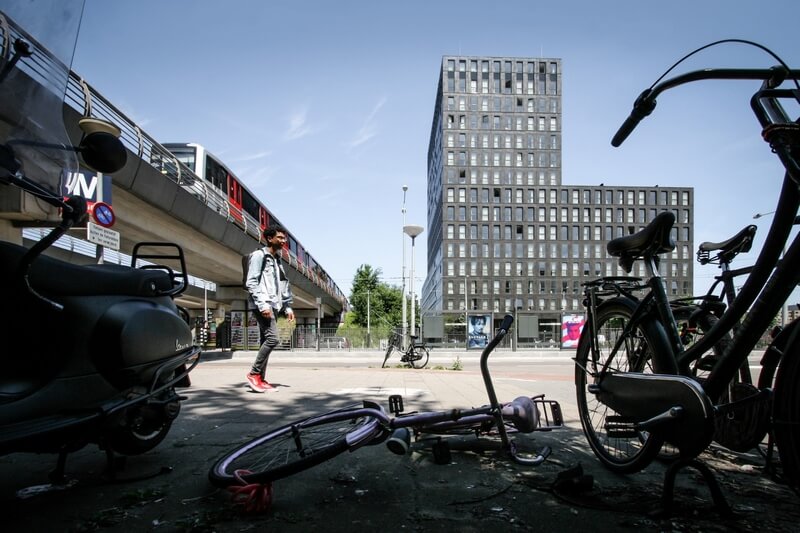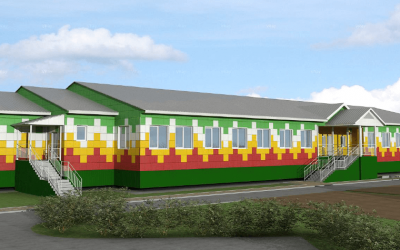 Siberia typically has short summers and long, brutally cold winters. Adgesia Metal Constructions won the Russian National Steel Force award for a kindergarten project that was built in 6 months in the harsh Siberian climate.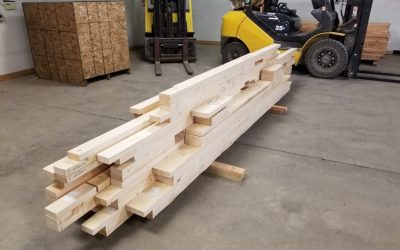 Sage Cut Components is a method where all the framing elements for a stick-built project are pre-cut, labeled, and strategically bundled before hitting the job site — decreasing framing time by 25% or more.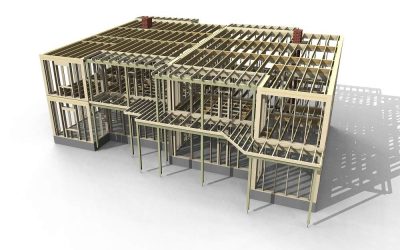 Statistics from 35 projects in Norway show that it is possible to complete almost any framing design project in an average of 16 hours or about two working days.