Over 400 Cottages Built with BIM Software & Prefab Construction in 200 Days
For Machiels Building Solutions, it's a number of little things — precisely 401 little things, in fact — that add up to one giant success.
Machiels Building Solutions
"This is the biggest project in Machiels Building Solutions' history, involving approximately 100,000 square metres of walls and roofing," says Louis Machiels, chairman of the company's board of directors. He goes on to say that the project cements Machiels' ambition to become the go-to construction partner for holiday park cottages, as well as other building projects, across the globe.
The project Machiels refers to is the company's recent contract with Center Parcs, which is part of the Pierre & Vacances-Center Parcs Group. The contract covered Machiels' production and assembly of 401 holiday cottages at the Park Allgäu resort in southern Germany, which officially opened in late 2018.
The Makings of a Massive Build
Machiels was initially considered for the project because of their status as the largest production company of HSB/wooden structure buildings in the Benelux Union. They specialize in producing prefabricated wooden elements for all sectors — large halls and recreational structures, company buildings, holiday retreats — as well as façade elements. All these factors ultimately led to the company being chosen for the build.
"In early June 2017, we manufactured the first two demo bungalows at our production plant in Genk, and construction on the 401 cottages officially got under way in August of that year," says Filip Vercauteren, general manager of MBS. The cottages were produced in Genk, and then assembled in Germany. The construction rate of two per day was ambitious, but the pace was necessary as Center Parcs aimed to open the resort in the last quarter of 2018.
That goal was met thanks to Machiels' method of using prefabricated construction along with Vertex BD's professional BIM software to create the structures as efficiently as possible.
"The cottages were supplied as 2D elements complete with PVC exterior joinery and a thermally modified wood façade finish. The prefabricated bathrooms, staircases, open fireplaces, and roofing components were then assembled on site at Park Allgäu," explains Vercauteren.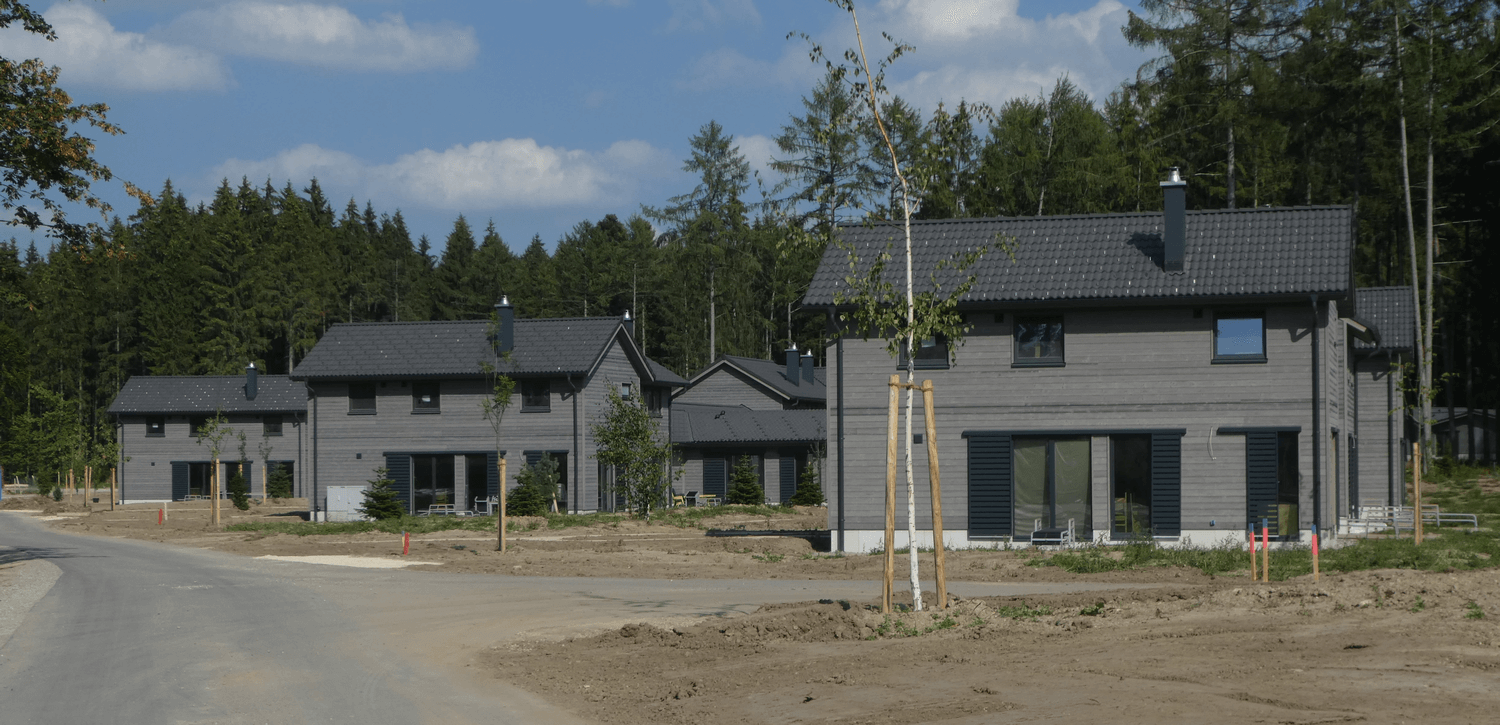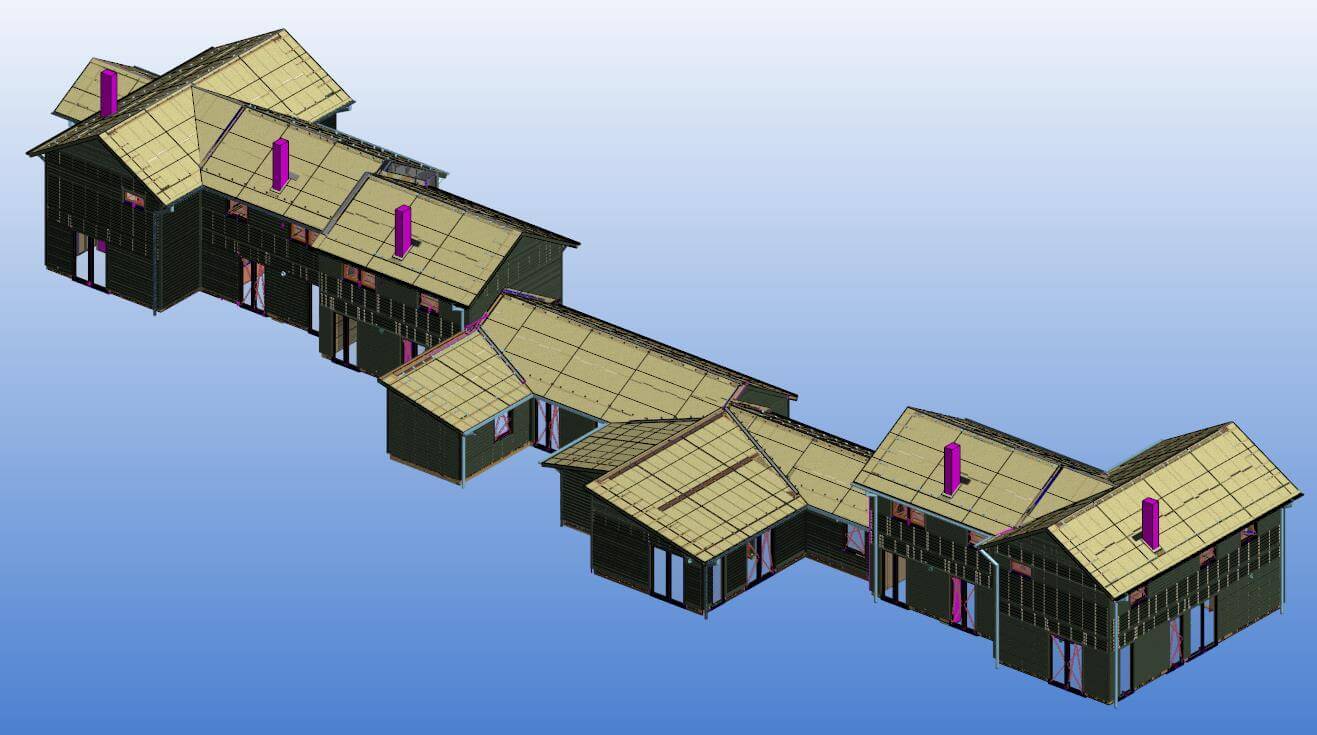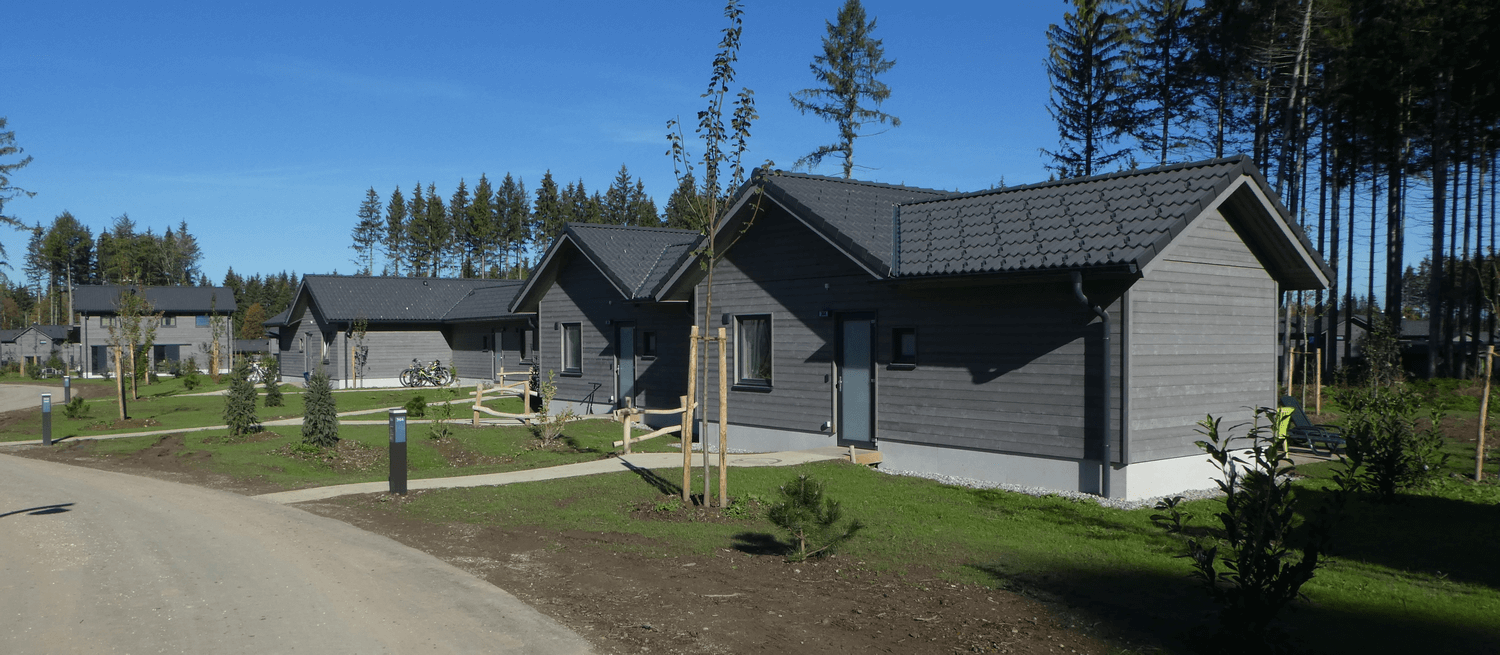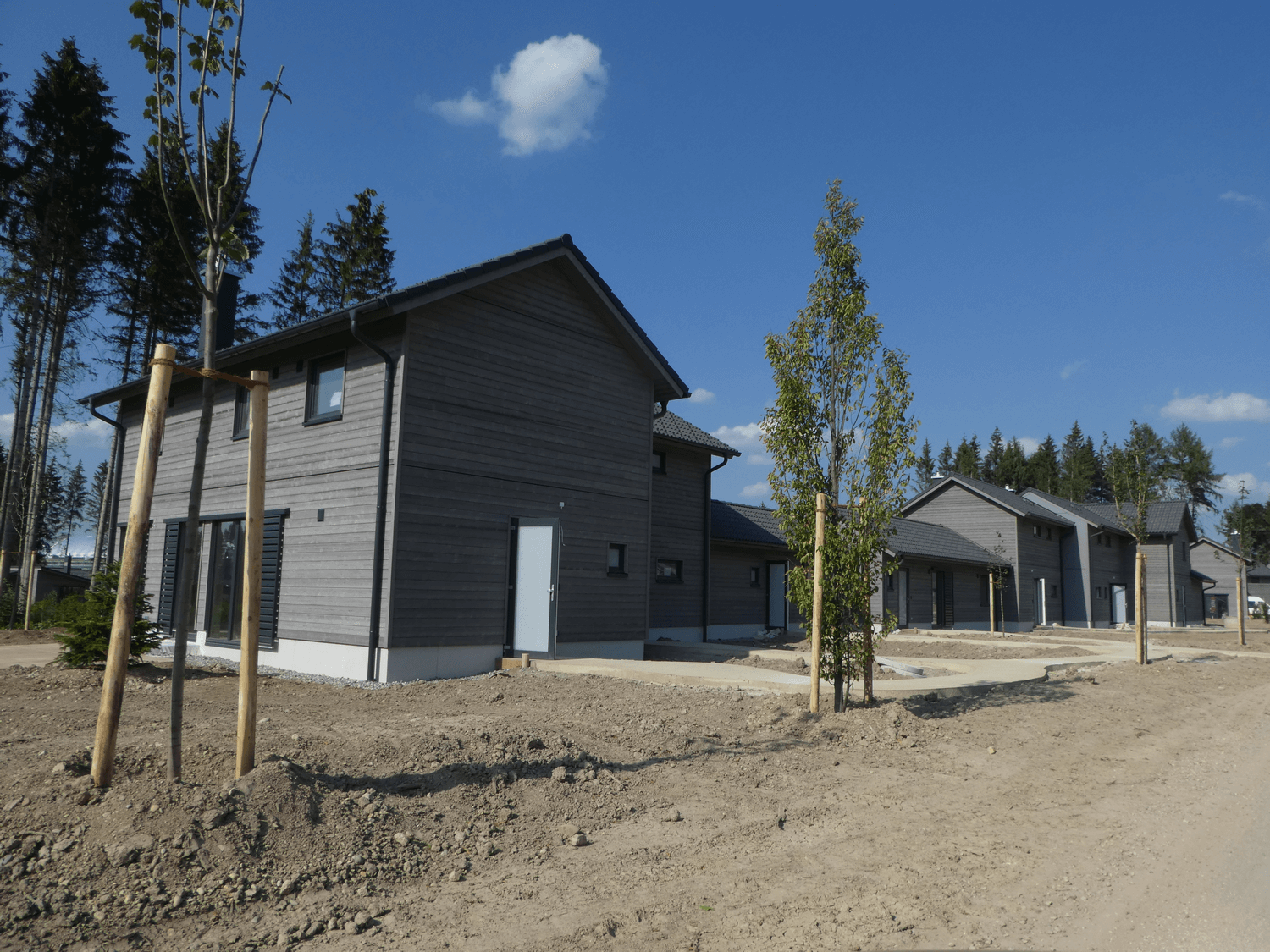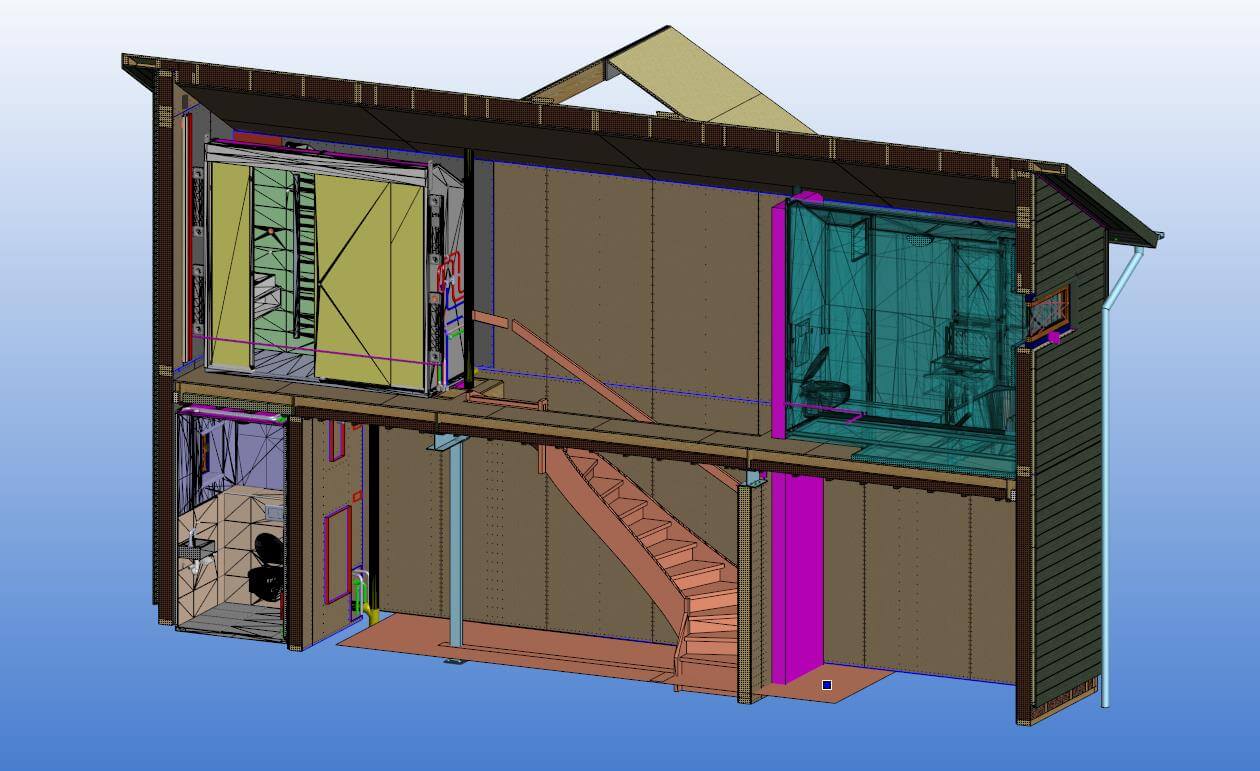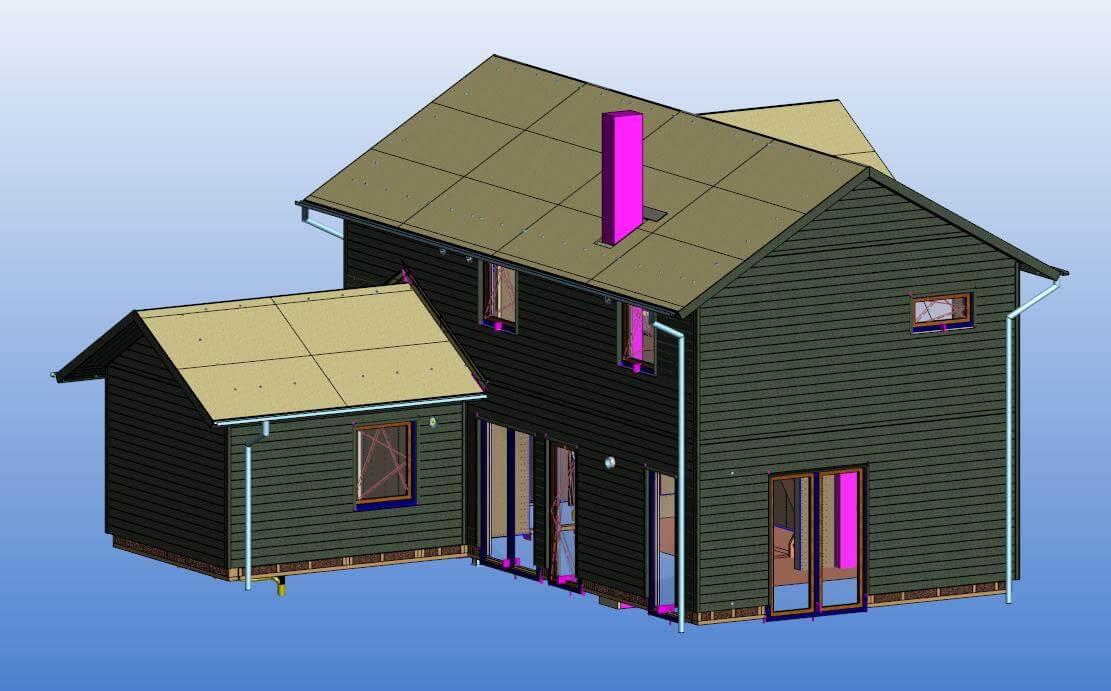 Prefab + BIM: A Smart and Efficient Way to Build
Although the cottages were built in a large quantity, it was important to Center Parcs that they could offer a variety of layouts to accommodate the different groups of guests who would be spending their holidays at Park Allgäu. To accomplish this, seven floor plans were created and designed to fit together in 18 unique ways, much like a massive 401-piece puzzle.
To make them all fit together perfectly, Machiels designed a total of 80 different houses. Using the Vertex BD software made this challenging process as seamless as possible. "The benefit of working with Vertex is you can see each and every detail and connection right there on your screen," says Vercauteren, "so we could actually build the entire bungalow on our computer."
The Machiels team also used Vertex BD to add the prefabricated stairs and bathrooms that were designed by other companies into the 3D model. "Even if the individual designs came from other companies, we could put them all into Vertex's 3D model, so we could see every corner of the building," says Vercauteren. "That was a huge help for us and made it so we were 100% confident in the structures before construction even began."
This complete visualization, paired with prefab construction, virtually eliminated problems on-site — a factor that made a major difference when working on such a large project where time was tight and building efficiency was critical.
According to Vercauteren, "Not only did we run into far fewer problems on the job site, but the structures are all very insulated since the elements were prefabricated in our on-site production halls."
The first bungalow took about 3 days to prefabricate. By the end of the project, the Machiels team was assembling roughly 15 bungalows per week. That amounts to 400 homes in 200 working days — a feat that has brought even more business and an even larger workforce to Machiels.
To learn more about the design and build process that led to Machiels' success at Park Allgäu resort, check out this video: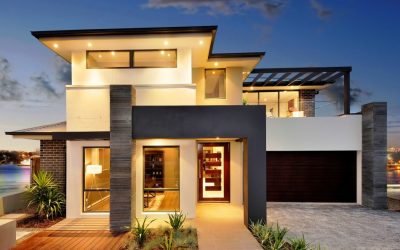 Holder Homes, a leading residential builder in Sydney, Australia, has embraced modular building with the help of Vertex BD. By producing their own timber frames and utilizing off-site construction, the company has successfully navigated supply and labor shortages caused by the Covid-19 pandemic, ensuring timely project completion and cost efficiency.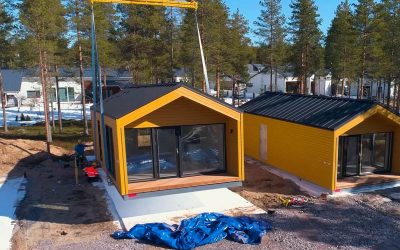 Hawo are a manufacturer and supplier of high-quality tiny homes and holiday houses. They are forerunners in prefabrication, basing their production in a self-developed concept of prefabricated housing.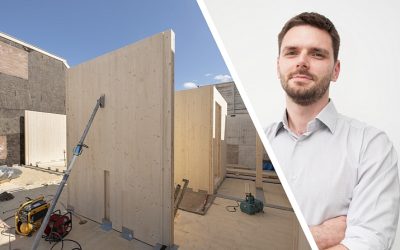 Working together with the entire design and construction team, Acetra advises the assembly of the three-story CLT structure to completion.