A uniquely designed, industrially manufactured and cost-effective home – reality or fantasy?
When standard house models don't meet the customer's needs, it's time to find a designer who can create a unique home. Many customers also want a house which is move-in-ready and reasonably priced. This might sound challenging, but the Finnish company Planimo has decades of experience designing these kind of homes.
Case Study
Client: Planimo
Date: April 2020
Country: Finland
Type: Residential Construction, Wood Framing
Mika Korhola, Founder, Planimo Oy.
Planimo is a company that specialises in building design for residential construction. Civil Engineer Mika Korhola, who founded the company, says that along with providing architectural design services for prefabricated house manufacturers like Jukkatalo and Saagatalo, Planimo also serves private customers who want reasonably priced and move-in-ready homes. The majority of the buildings designed by the company are prefabricated detached or semi-detached houses produced by house manufacturers.
Korhola has years of experience in designing for house manufacturers, and he says that home buyers quite often want some changes to the standard house models house manufacturers are selling. These can generally be handled by the house manufacturer. "However, other people need designer's help in order to get a home that is planned for their family right from the start. Although many people would like to have a unique house, very few have the opportunity to realise this dream with an architect. That's when our solution is the perfect choice," says Korhola.
It is possible for the element factory to manufacture uniquely designed homes, when designing is done with Vertex BD building design software and the design specifications specified by the house manufacturer. "The house manufacturers define in the software the specifications for room height, size variation in elements, window, door and stair options and similar items into the system. This provides the framework for the design process without restricting it too much. These instructions also enable house manufacturing at the plant, component and element delivery to the construction site and construction of a move-in-ready house – all at a fairly cost-effective price," explains Korhola.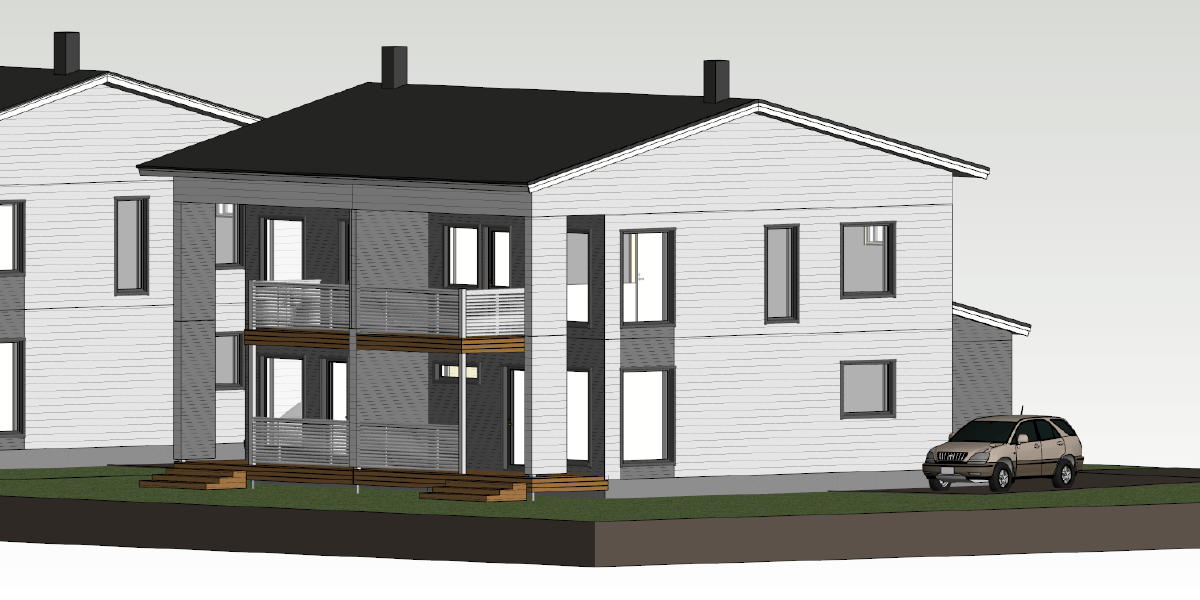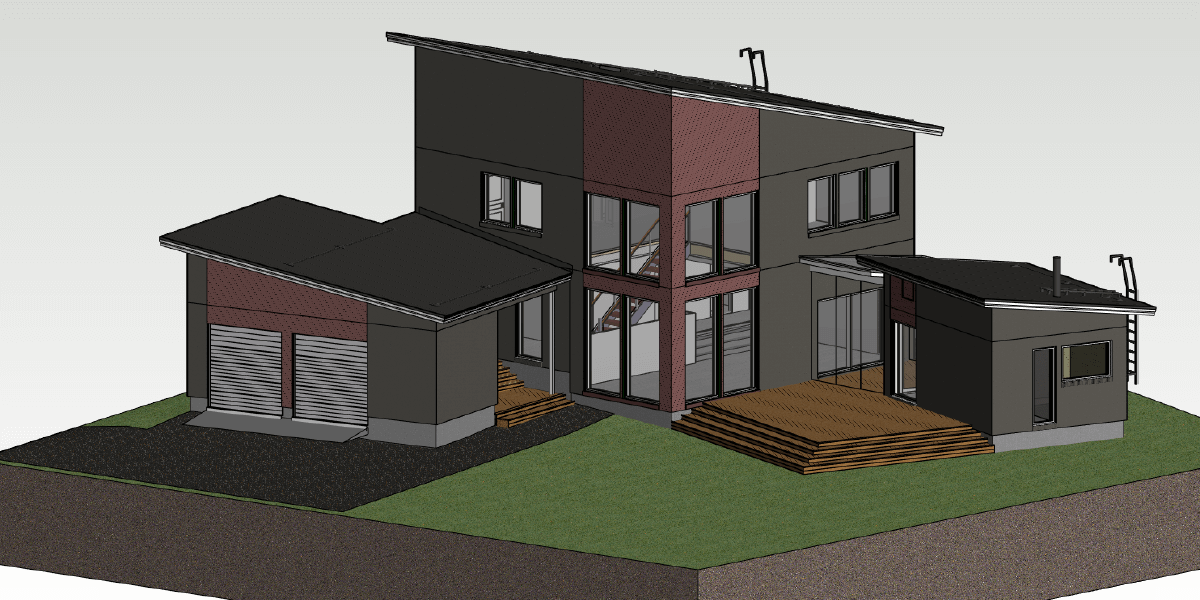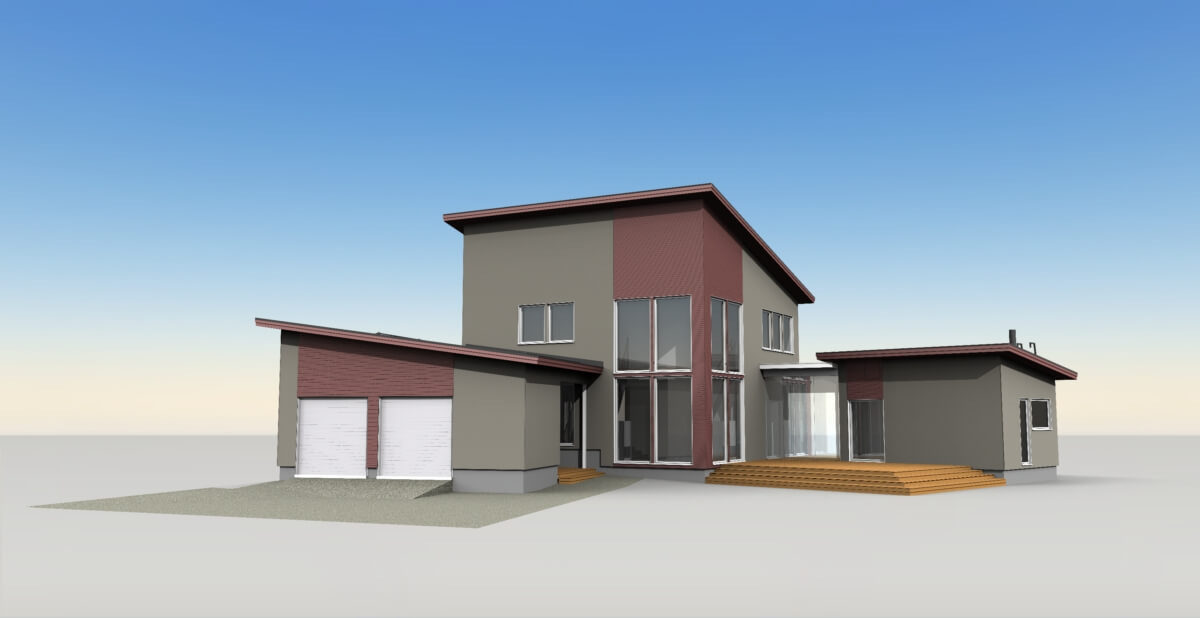 Customer needs come first, expertise is appreciated
The most important thing for customers is to know that the designer is listening to their requests and needs and designing the house based on those starting points. This requires a thorough needs assessment. "That process starts with learning about to whom the house is being designed for, what functions they want and why. What's the plot like, what's the budget and so on," says Korhola.
The customer's ideas are not always implemented as such, because the designer's experience and expertise provides the home builder with guidance and security. "If a home buyer wants something that I have bad experiences with, the solution is expensive or technically uncertain in terms of implementation, I open my mouth and recommend something else. After I've justified my position, we usually agree on the solution that I proposed," continues Korhola.
"The starting point for customer satisfaction is to implement designs that guarantee the home's functionality in daily life," states Korhola. This seems to be working, because Planimo doesn't really need to advertise its services any more. Satisfied customers recommend the company by word of mouth, and good cooperation with the building permit authorities and house manufacturers also brings in new customers. Some of Planimo's customers have also built a number of homes designed by Korhola.
Based on his many years of experience, this civil engineer encourages house builders to familiarise themselves with the construction process in advance in order to avoid unpleasant surprises and problems – even when purchasing a turnkey home. "If a home buyer doesn't understand what they're purchasing and the restrictions associated with the plot, they may end up being disappointed during the design phase. If those restrictions aren't taken into account in the design, the whole process will come to a halt in the building permit stage at the very latest. A basic understanding of construction is also useful for every home buyer," says Korhola in summary.
Customers appreciate experience in construction and design. Many private customers come to Korhola after a recommendation from the house manufacturer. "If the customer can't find a suitable house from the standard models, it's easier to start a new design process rather than making endless modifications to an existing model. This also gives the house manufacturer's sales person a better chance to continue the customer relationship," explains Korhola.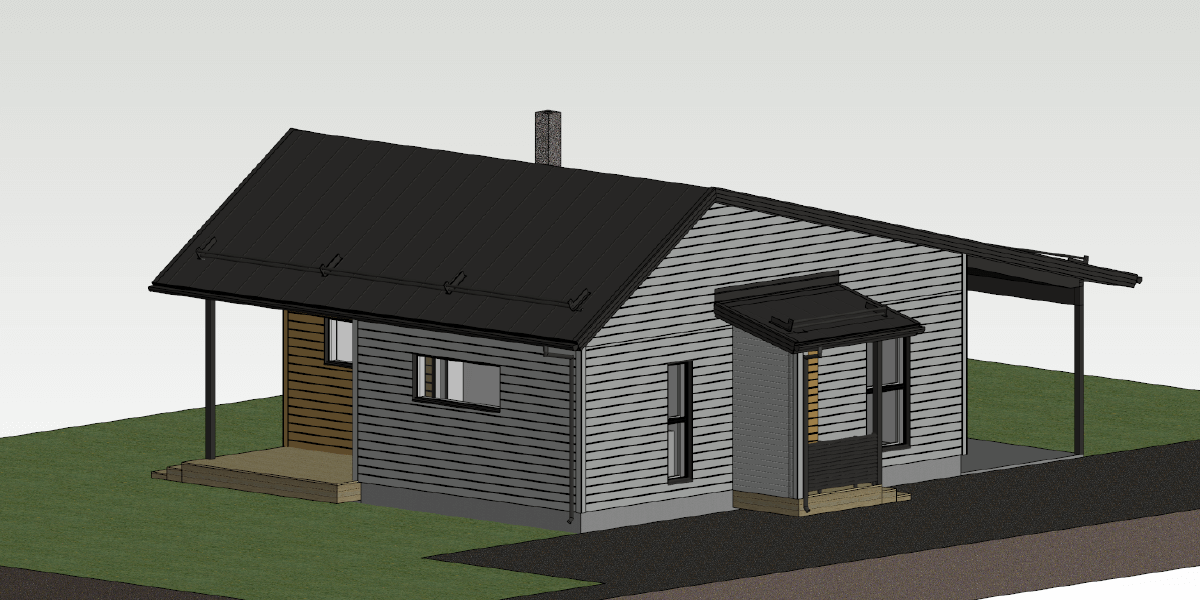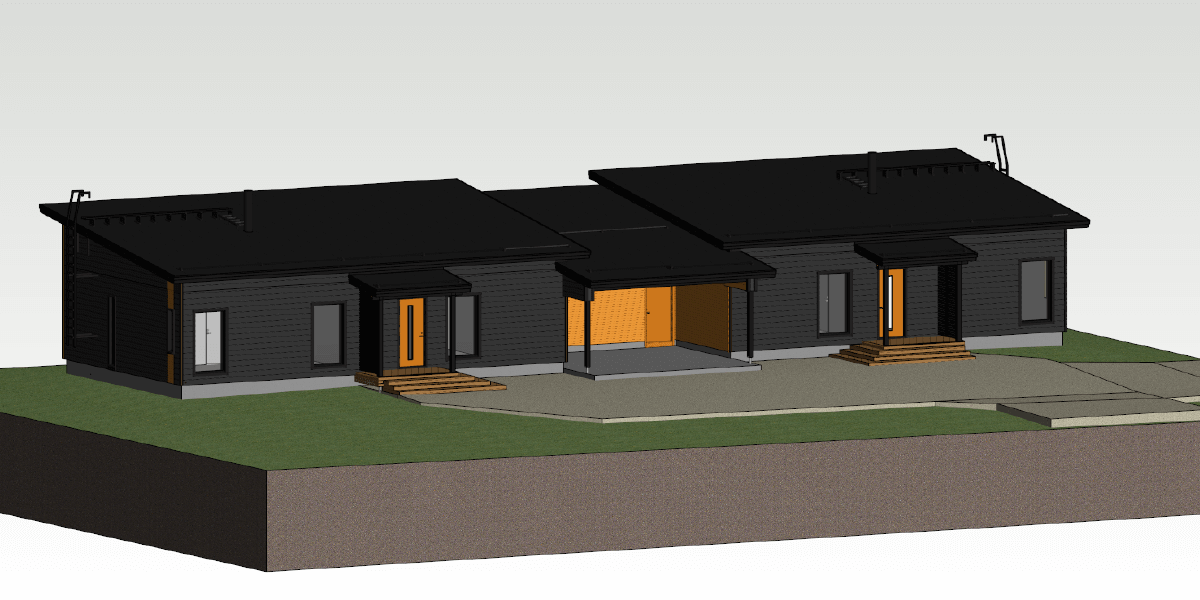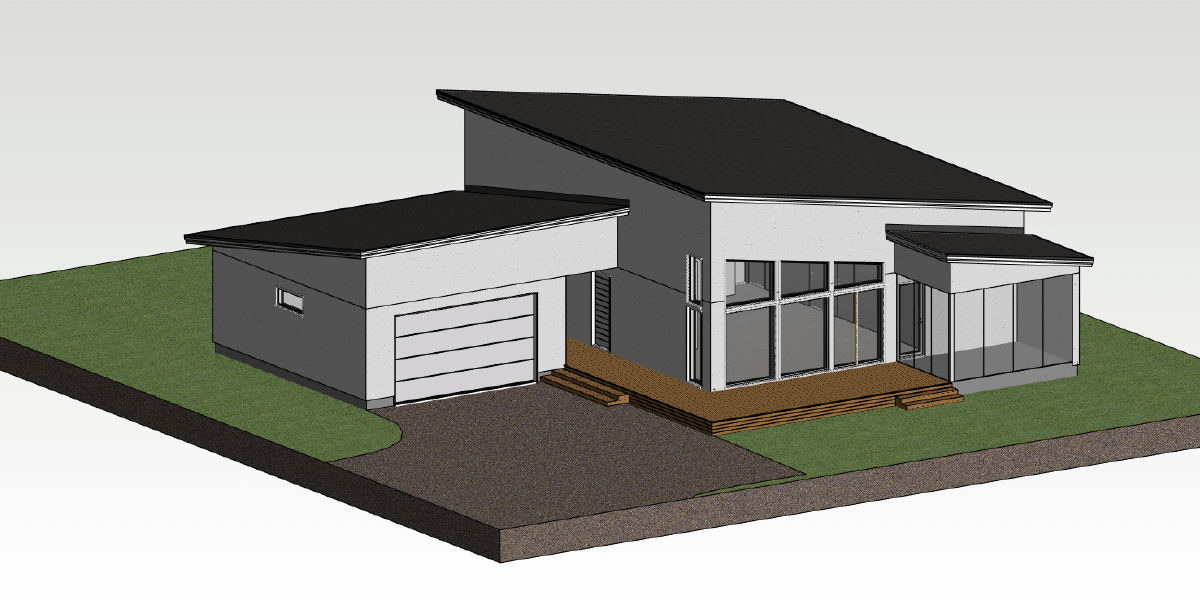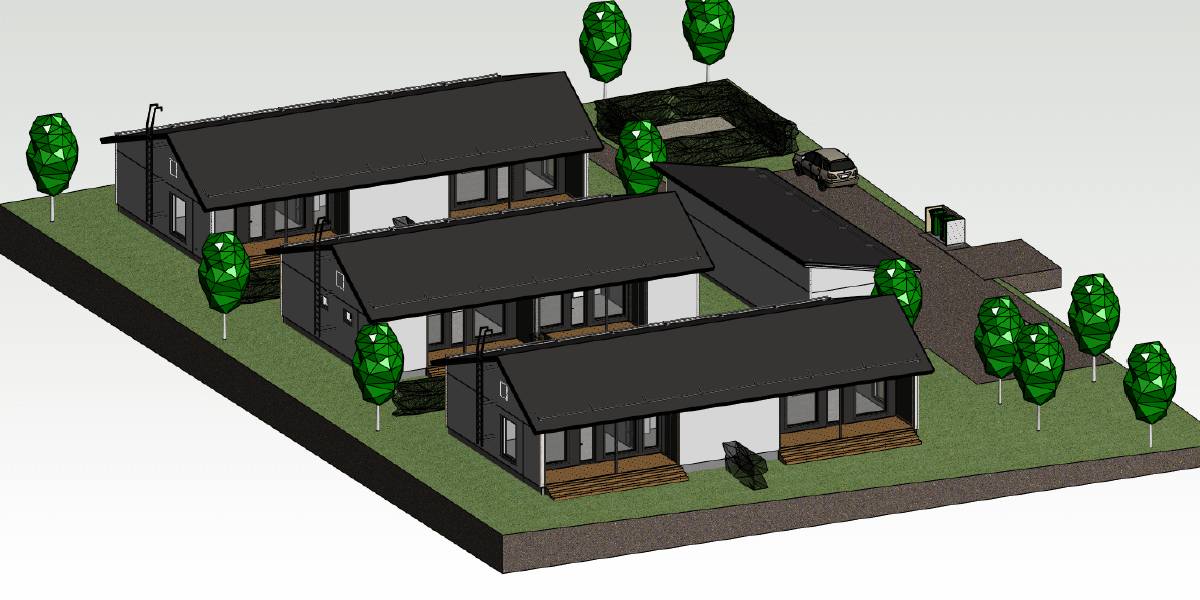 A functional design tool benefits everyone
Planimo's tool of choice is Vertex BD, and the company uses the basic version of the software as well as the tailored software environments of its house manufacturer partners. Since the Vertex BD building information model provides the necessary information for all operators, its use minimises errors and the cost. The model contains the data for the construction project for the entire building process in digital format. This includes project specifications, virtual models, detailed plans, production documents, material reports and so on.
According to Korhola, a functional tool is beneficial to Planimo, its customers as well as the builders and house manufacturers. "Building permit authority is the only party for which we still have to do extra manual work," says Korhola. "However, in the future building permit authorities will also start using the building information model as the basis for performing inspections and making decisions," Korhola continues.
Korhola says that customers mainly benefit from use of Vertex BD in two ways. First of all, unique home designs can be done in a way that is suitable for the modular manufacturing process used by house manufacturers, which keeps costs at a reasonable level. Secondly, the information model provides a visual and easy to understand picture of the designs in 3D format, which facilitates decision-making. This also makes it easier to understand the impacts of changes from the visual and budget perspective.
From the designer standpoint, Vertex BD is outstanding because the building information model speeds up design, simplifies the comparison of options, makes it easier to implement changes, and accelerates the process of checking designs and thus minimises the possibility of errors. Furthermore, the system generates the documentation needed by different stakeholders (plans, panel drawings, construction details for the construction site, etc.). This reduces production costs and facilitates building at the site by speeding up the construction process and decreasing the likelihood of errors.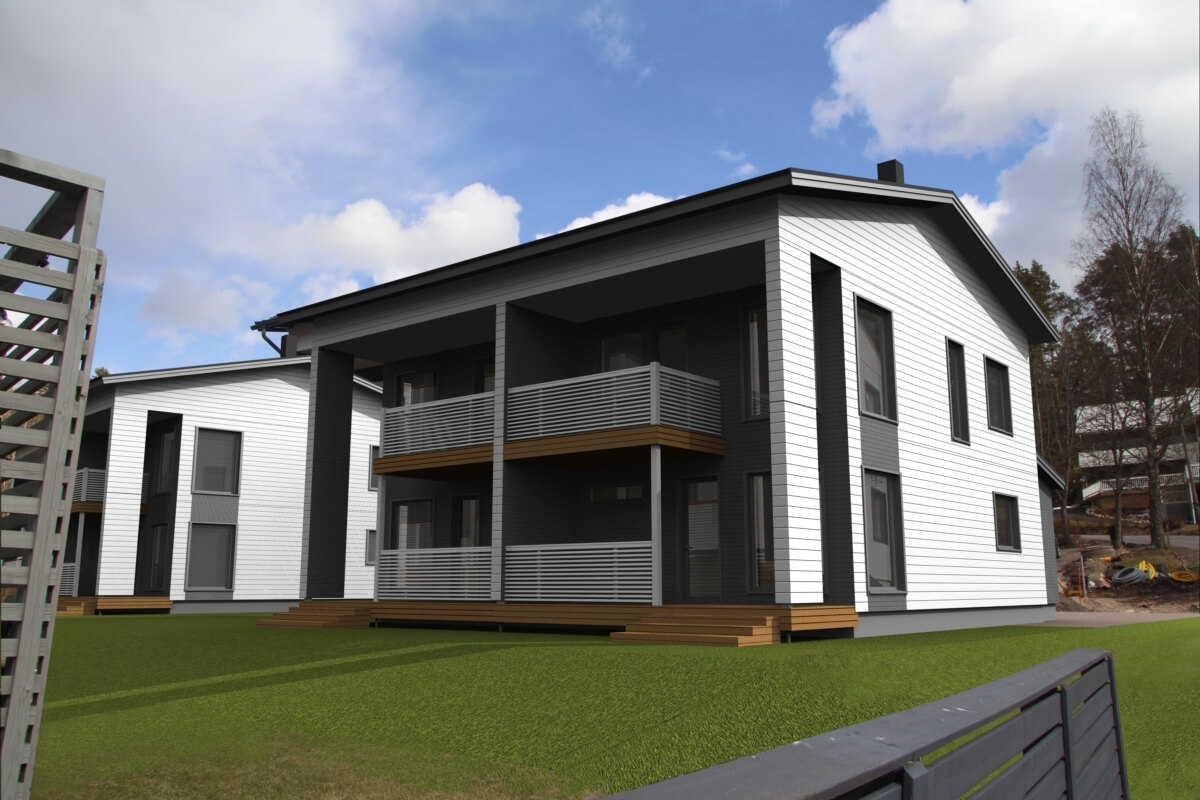 Rendered 3D image created in Vertex BD.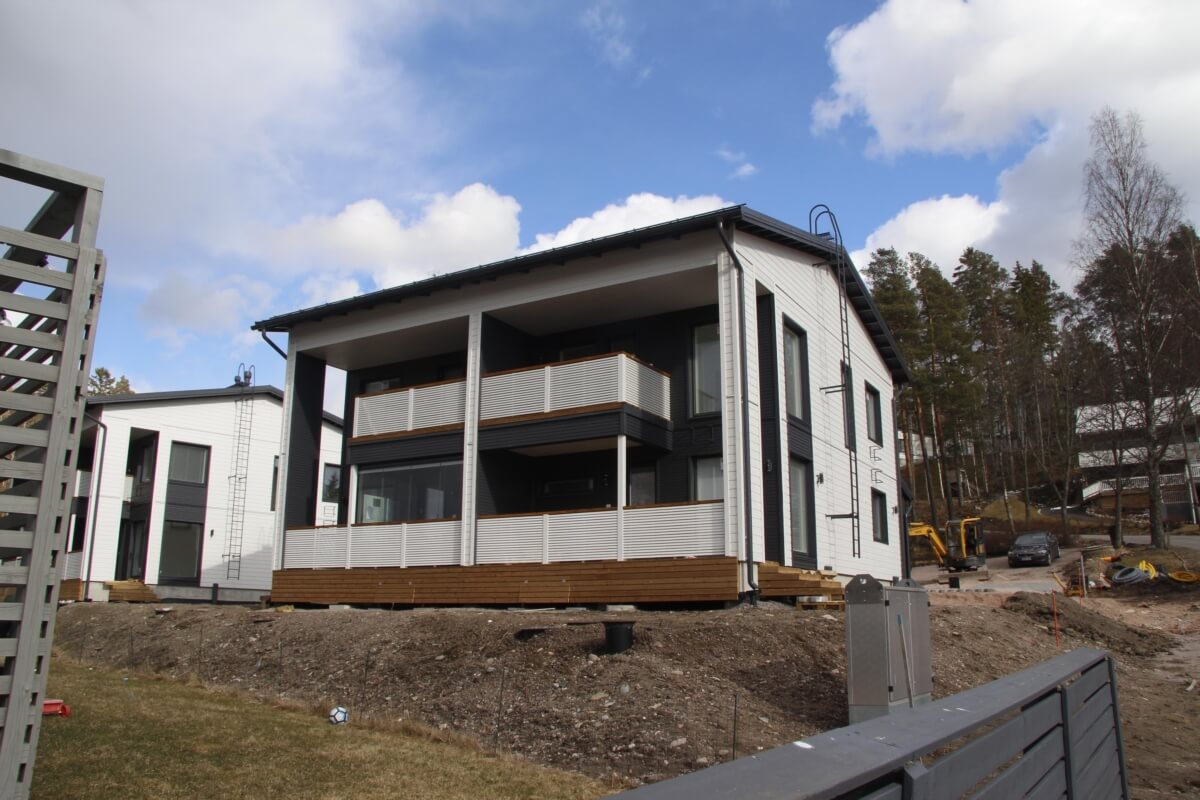 Image from the construction site.
Cooperation works and help is close at hand
Korhola was one of the system's test users in a previous job in the early 2000s, so Planimo has been using the Vertex BD software since the very beginning. He has positive feedback for the Finnish software company: "It's easy to work with Vertex. Help is always available and, best of all, it's available in my mother tongue. Of course the initial investment in the software is quite large, but after that it's quite cost-effective. Also providing software development feedback has more impact because this is a Finnish company and software development happens close to home."
For many people, a standard prefabricated home is the best home in the world. However, some home buyers want a bit more. Fortunately, there's a solution for them – Planimo. This means that a uniquely designed, industrially manufactured and cost-effective home really is a realistic option.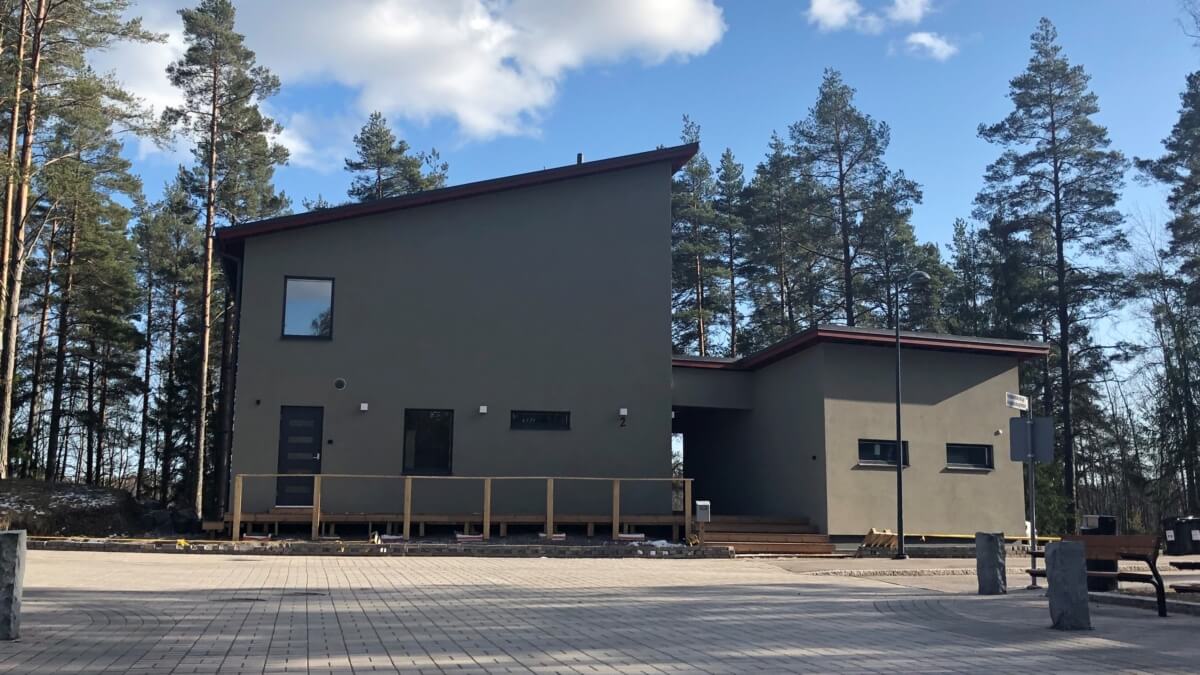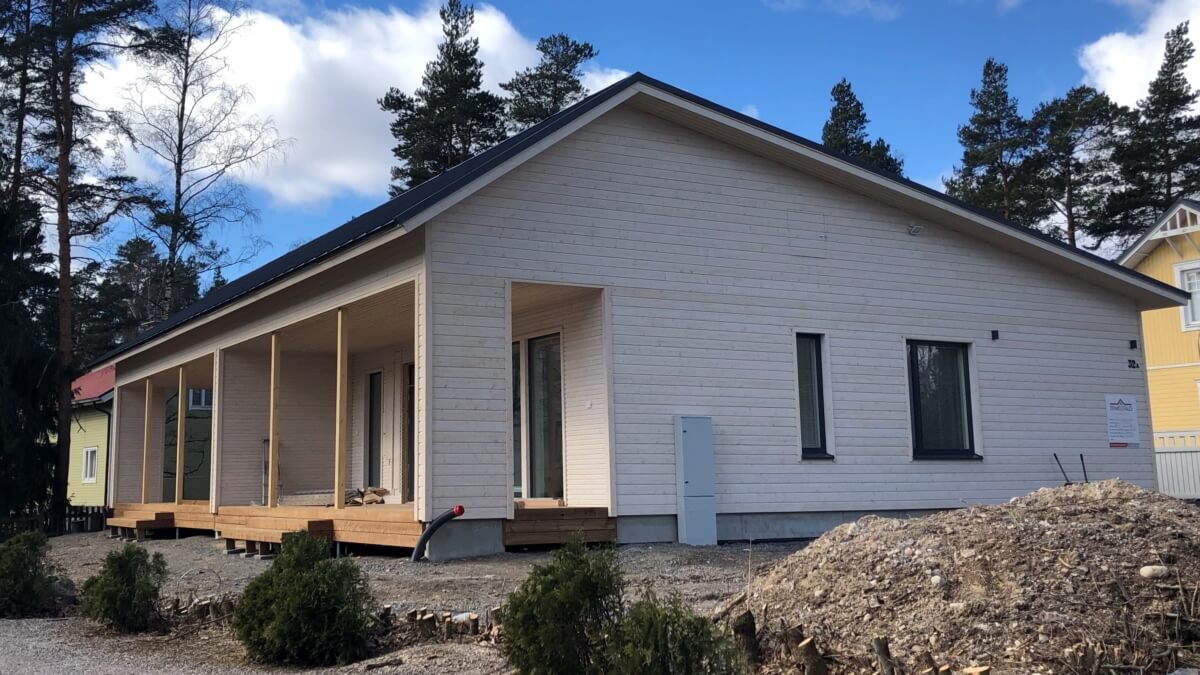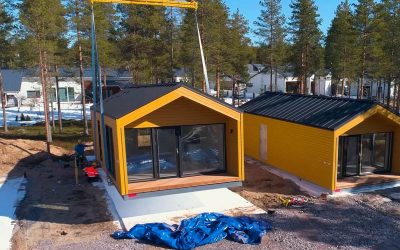 Hawo are a manufacturer and supplier of high-quality tiny homes and holiday houses. They are forerunners in prefabrication, basing their production in a self-developed concept of prefabricated housing.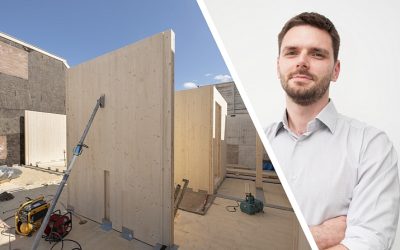 Working together with the entire design and construction team, Acetra advises the assembly of the three-story CLT structure to completion.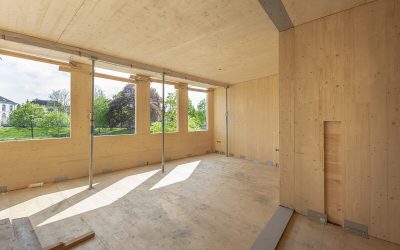 With the help of BIM technology, the Acetra team works together with architects and contractors to create a modern design that blends seamlessly with its traditional surroundings.