Timber construction can be automated
Solid engineered wood panels both facilitate cost-efficient construction and grant architectonic freedom.
Case Study

Country: Finland
Type of construction: CLT, Wood Framing, Residential
November 2021
Jorma Katainen, Technical Director
"CLT (Cross Laminated Timber) is the superior material in in prefabricated and modular construction. It is a structurally rigid, highly precise board-like structure with all window and door openings, and utility holes in place", says the Technical Director of Celt Oy, Jorma Katainen.
"A wonderful thing about this is the requirement that the entire design process of the CLT structures must be finished even before the boards are ordered from the factory. And the design process also covers HVAC and interior decor", Jorma Katainen continues.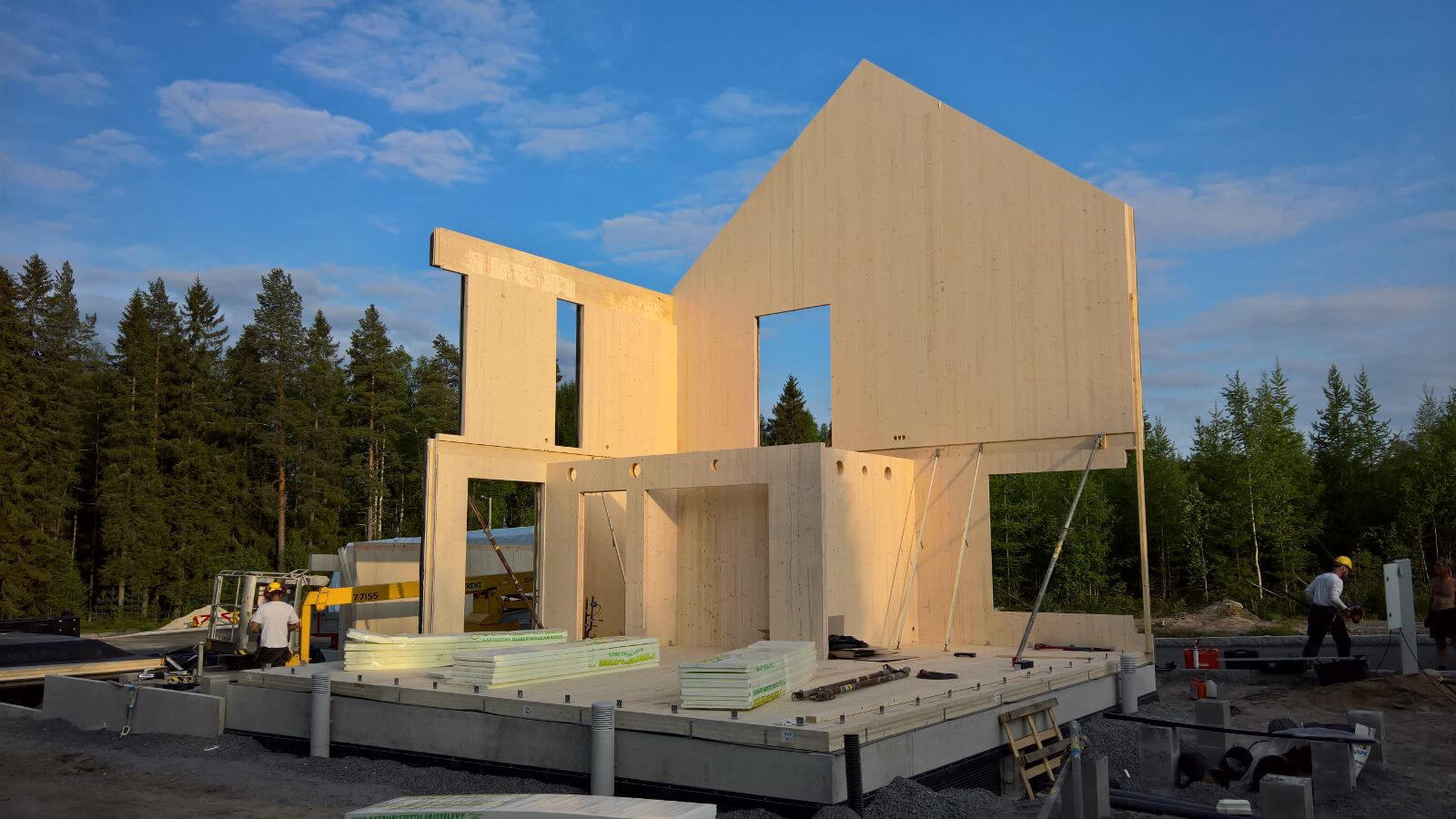 Same BIM model in use from the architect to worksite
In the future, residential construction industry will move closer to assembly industries. This requires even more precision from the products as well as increasing level of automation.
"When we were selecting the BIM software, Vertex BD was the best option. By only using one 3D model we can minimise both overlapping work and mistakes. The architect's model is the basis for the production model, which in turn is refined into the CLT model that is sent directly to the CLT factory", Jorma Katainen says.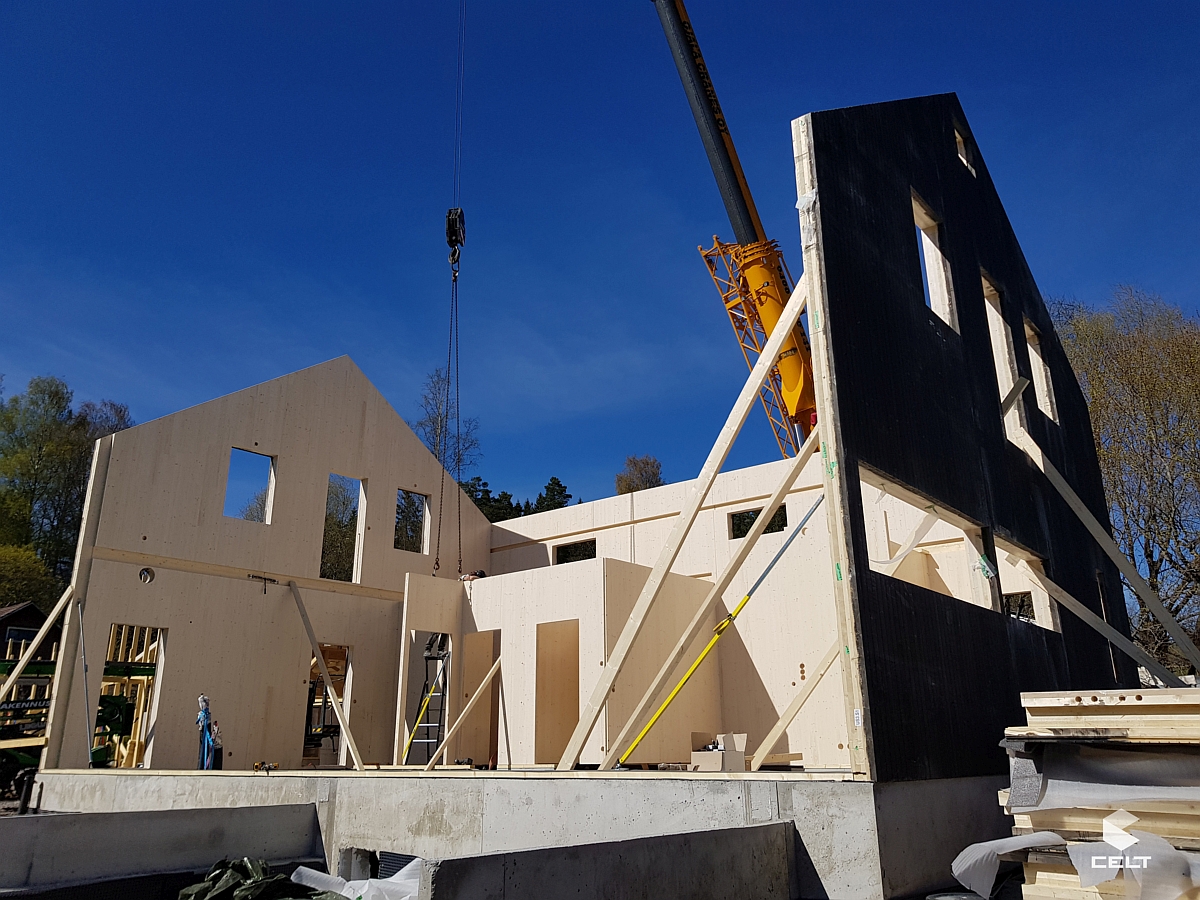 All necessary information can be saved in this one model, and the information can also be exported as desired: panel drawings, bill of materials, optimised cutting lists or 2D and 3D plans for the worksite.
"When the plans are finished in advance, manufacturing the CLT panels and assembling the components is much more cost-efficient and the entire project schedule is significantly shorter. Prefabricated construction with CLT panels is quicker, more efficient and is carried out in controlled indoor conditions from start to finish. It is no longer necessary to check the measurements from the 2D drawings on site", Jorma Katainen says.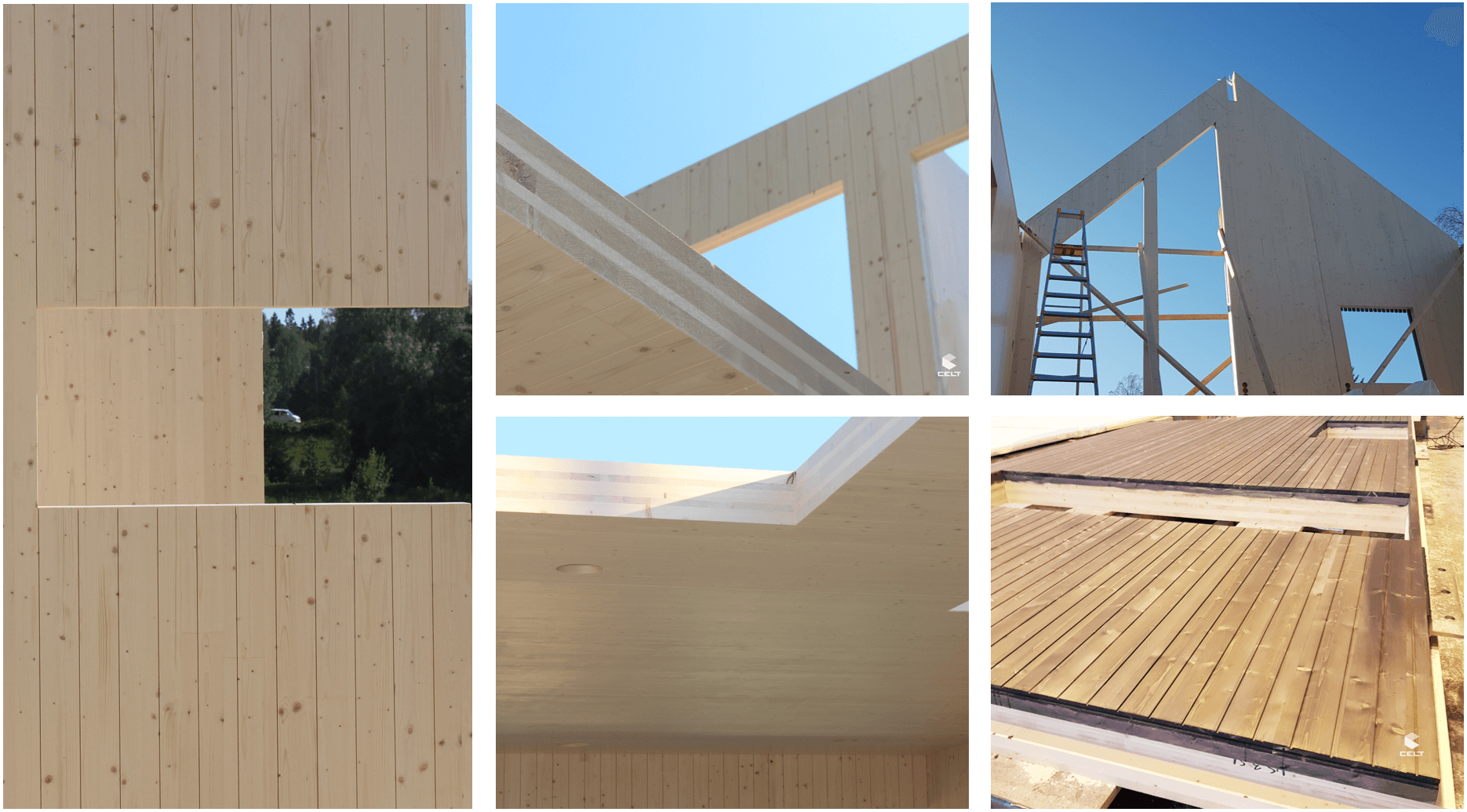 "Construction industry generates a lot of waste. We have a vision to improve the productivity of construction business by following the example of automotive industry. CLT construction is a great example of a construction method that can be automated", says Marketing Director Pekka Moilanen from Vertex Systems Oy.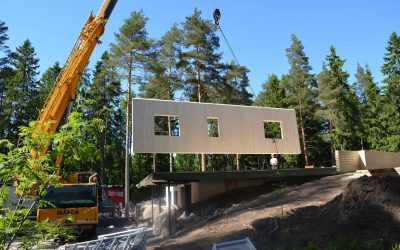 Factory-based production of wooden houses is not unusual anymore. Nowadays, a high priority is given to the quality of indoor air and protecting the structures from getting wet during construction is a must. Cross Laminated Timber panels are manufactured indoors which also reduces the amount of on-site work.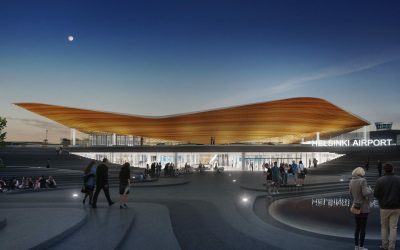 Making an architect's vision a reality often requires a lot of work, strong professional expertise, and creative problem-solving. LapWall, who implemented the roof structure at Helsinki-Vantaa airport's terminal 2, drew from all of these. As an extra challenge, the installation contract was carried out at night when the site was otherwise quiet.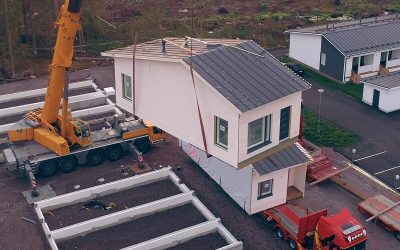 High-quality residential construction requires expertise that stems from long-term experience and a healthy respect for tradition. Meeting the increased demands of construction and housing require modern working methods, from design to manufacturing, and an increasing number of homes are being manufactured in factory conditions.