Offsite Construction Brings a Smart Building Solution to a Changing Industry
We've all heard the phrase before: Time is money.
And in residential construction, an industry that's long been hindered by antiquated building methods and inefficient processes, time means even more.
Case Study

Client: Service Offsite Solutions
Country: USA
Type: Wood Framing, Residential Construction
Date: February 2022
Jeff Thompson
Vice President of Operations
"After 70 years of the same, the industry is starting to change — and quickly," says Jeff Thompson, Vice President of Operations at Service Offsite Solutions. "There's a lack of skilled labor, and our current labor force is aging. It's time to start looking toward new solutions for a smarter future."
This is exactly what Service Offsite Solutions, an offsite residential construction company based in Sanford, North Carolina, has set out to achieve.
"In the United States, we haven't changed anything about the way we frame houses since the 1950s, when engineered wood was first introduced," Thompson explains. "At Service Offsite Solutions, we're changing the way residential framing is done by delivering a framed house, dried-in, in less than half the time it takes for traditional stick framing."
How do they do it? The difference is in the details.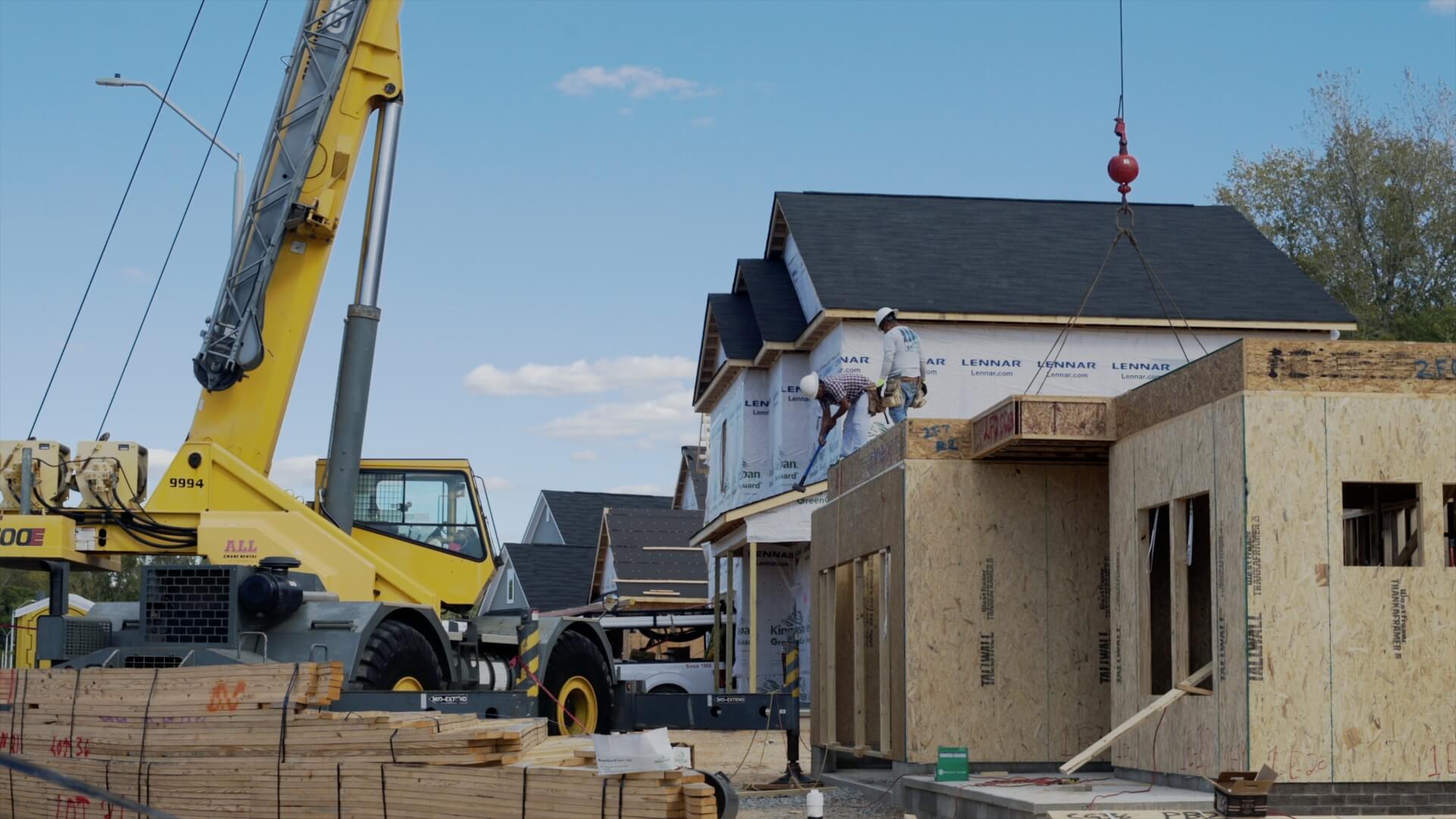 To deliver a product quickly without sacrificing quality, Service Offsite Solutions relies on a one-of-a-kind process focused on precision, from start to finish. Their expert team designs the entire house using BIM software, builds the wall panels in an automated offsite facility, and then has their own trained framers install them.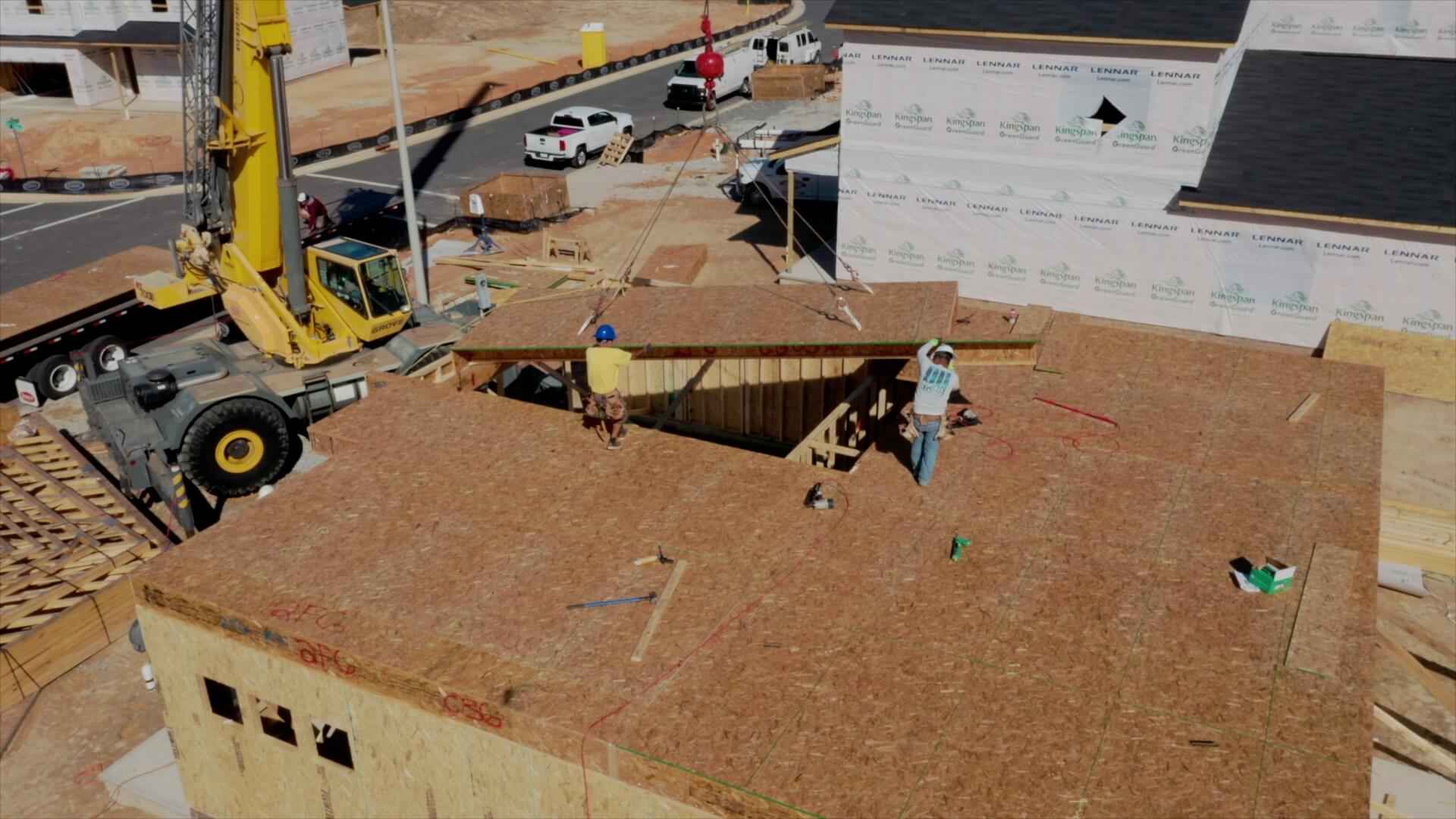 It's a complete turnkey service, and the benefits speak for themselves:
Reliable Repeatability
"Here in North Carolina, we're in an area with roughly 40,000 housing starts a year, and we're looking to do 3,000 of those in our facility in the next 12 months," says Thompson, adding that two of their biggest clients are major national homebuilders.
Working with this type of clientele means repeatedly creating the same house with exact precision. "We use Vertex BD software to create three-dimensional 'master sets' for every floor plan available, including every structural option and elevation a homeowner can choose from," says Thompson. This process means more work upfront, but almost no designated design time for each individual house.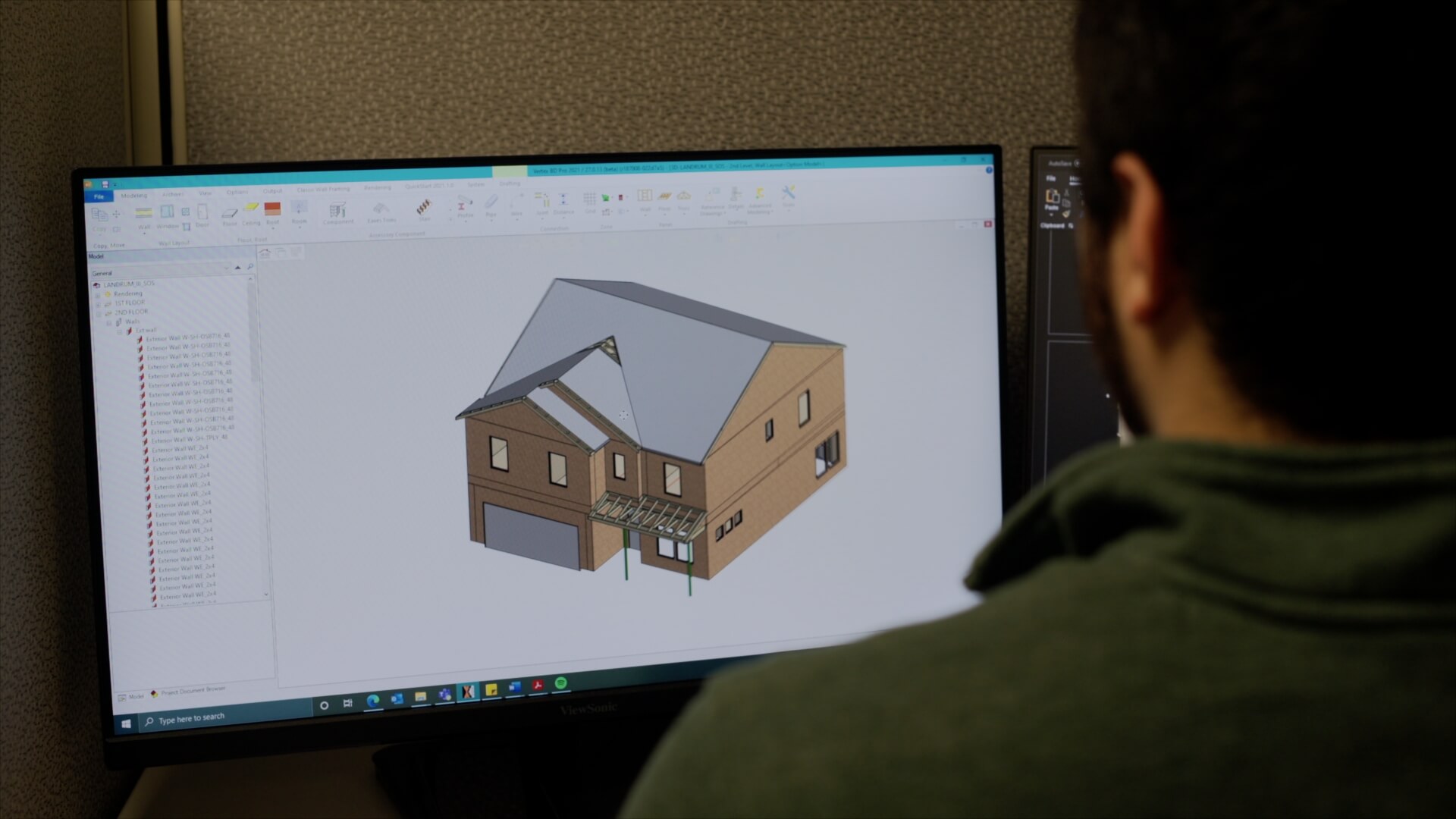 "From there, all we need to do is send the exact plan to our automated machine for precise panel cutting and assembly. Our machine-operated process has checks and balances throughout, so the panels are cut and assembled to perfection every single time. In fact, each house only requires roughly two hours of factory work."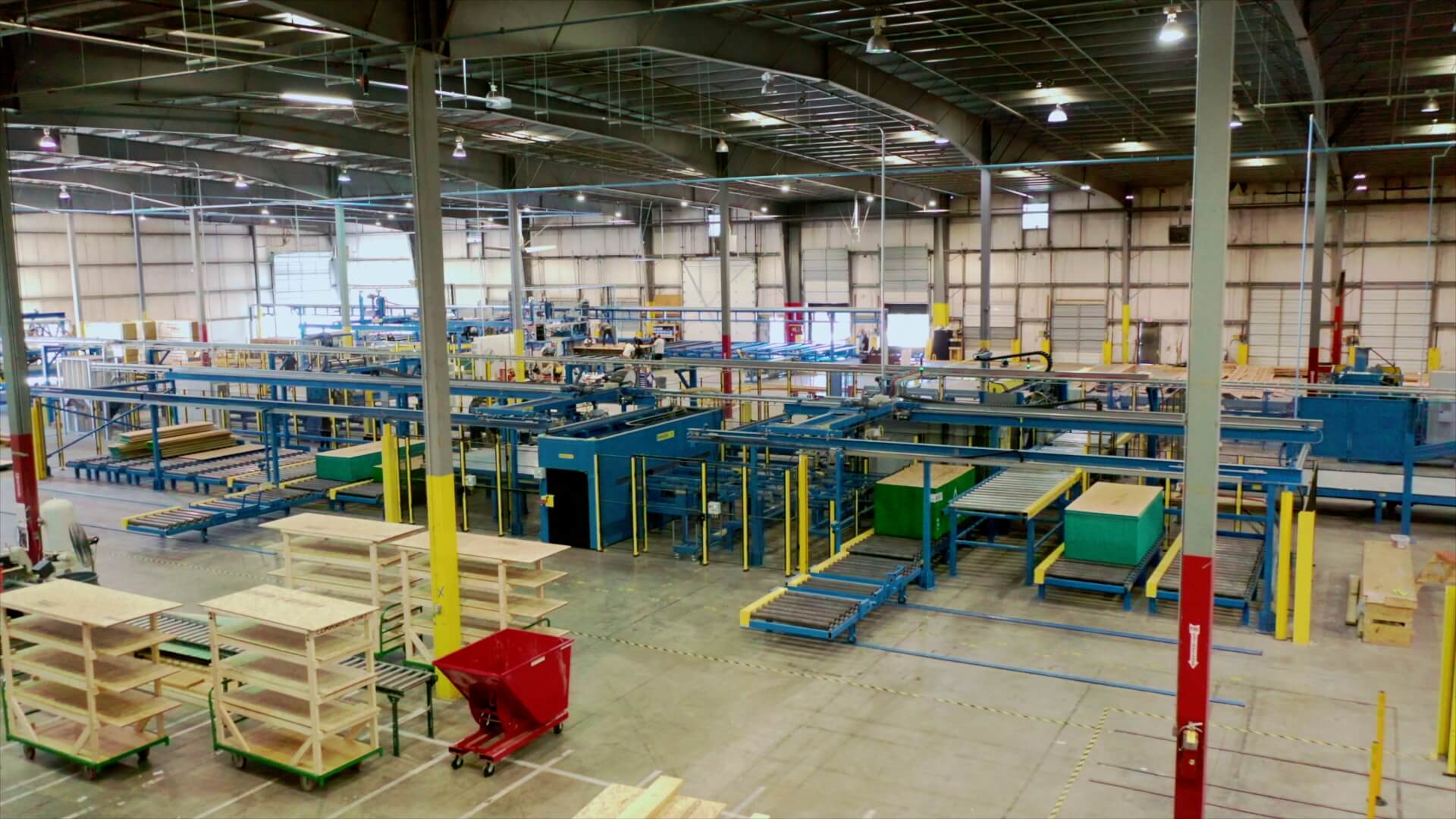 Expedited Construction Timeline
Thompson explains that when the Service Offsite Solutions team arrives at the construction site, their complete panel systems are already assembled, "much like Ikea furniture."
"When a floor cassette is delivered, for example, it already has the rim board, LVL supports, and hangers in place. Everything is already attached and assembled, so our team of framers can complete an entire floor system in just a couple hours, versus a day or two of work on a traditional build."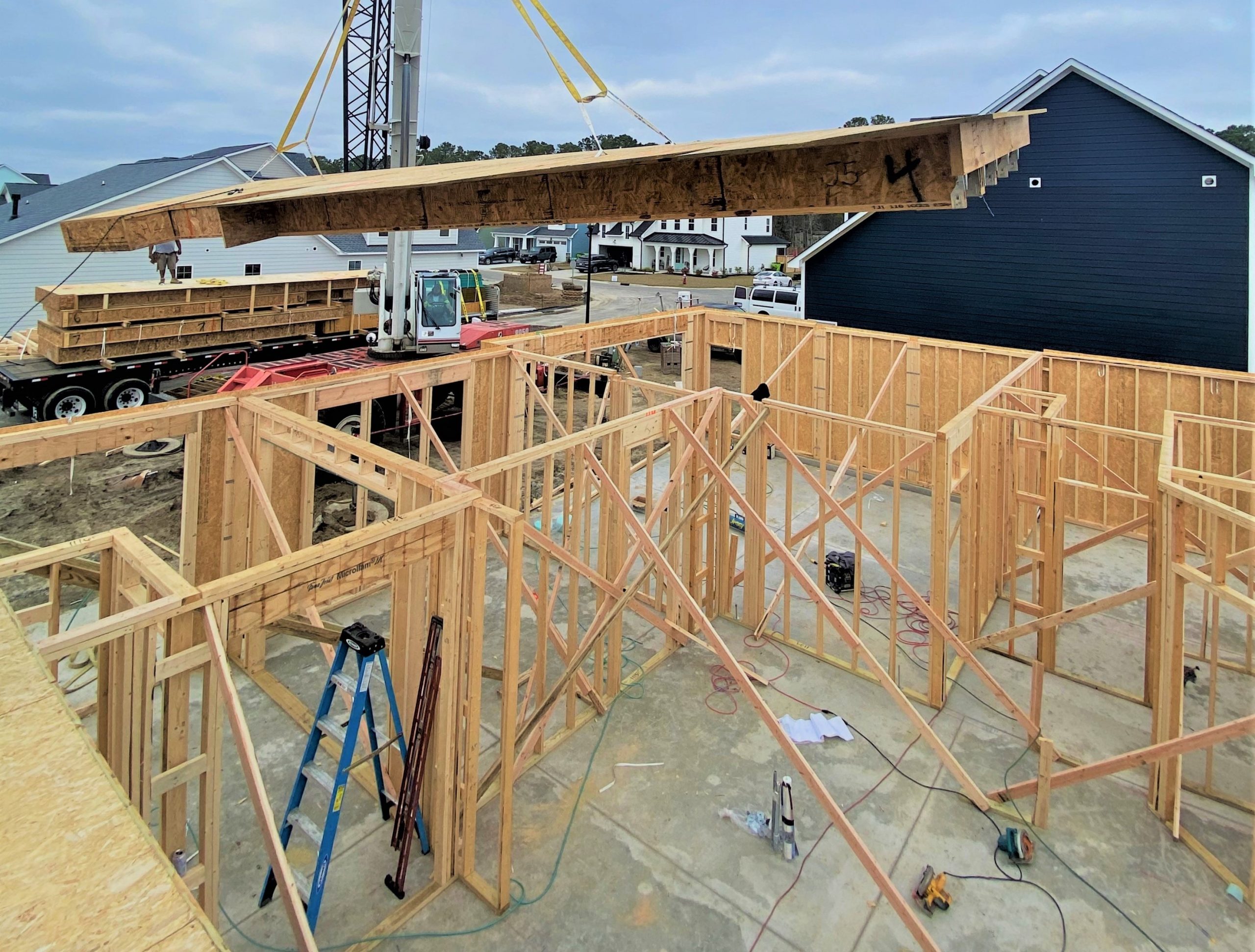 This speed of assembly means the framing cycle is cut at least in half, often in as little as three days — a significant reduction that impacts the rest of the build.
"For most of our clients, we're outrunning their schedule, which means they can speed up delivery for follow-up items like trusses, windows, and all the elements that follow framing," says Thompson. "When you repeat that expedited schedule 3,000 times a year, it adds up and means more delivery and more potential growth for our clients."
Minimal Waste On- and Offsite
When you drive by any standard construction site, there's always a dumpster overloaded with scrap materials and lumber. But because the Service Offsite Solutions panels are cut and fit with exact precision, there's a substantial reduction in waste, both onsite and in the factory.
"If we only need half a sheet of OSB for a panel, our machine will utilize the other half for another project," Thompson explains. "We'll save OSB down to 1 foot, so the only materials we'll throw in the dumpster are anything less than 12 inches. Even then, we'll run those scraps through a rip saw and use it for packaging, so very little is truly wasted."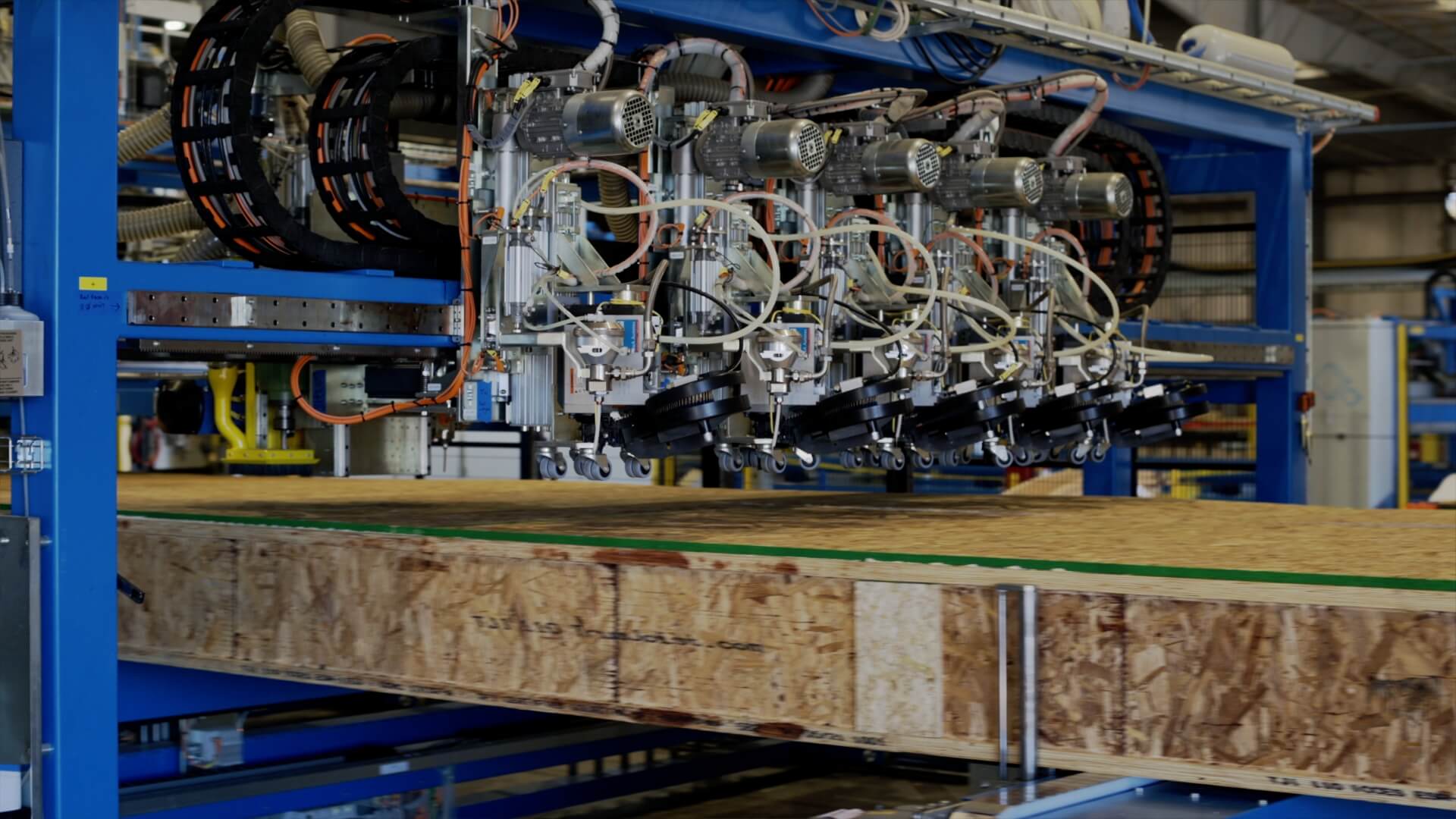 Top-of-the-Line Quality
When working with multiple framing crews, quality can go downhill quickly. But at Service Offsite Solutions, their expert framing teams are skilled at putting the company's precision-crafted panels together perfectly.
"It's a very clean, very efficient process that ends with a high-quality result," explains Thompson, "but one that requires more attention to detail from the builder, as well."
Here's why: Service Offsite Solutions' product is so exact, there is a very low tolerance for a defect in the home's slab or foundation. All of the framing elements fit together perfectly, so it requires a high degree of precision from the concrete trades to make the foundation level and square.
"In a traditional build, you can alter the building elements to make it all come out level on the top plate, but our panels are delivered sheathed and nailed into place, so they're not going to bend or give in any way," says Thompson. "We deliver a quality panel system, so we require a higher level of quality from our customers as well. Any element that doesn't meet the standards of our product will show itself very quickly."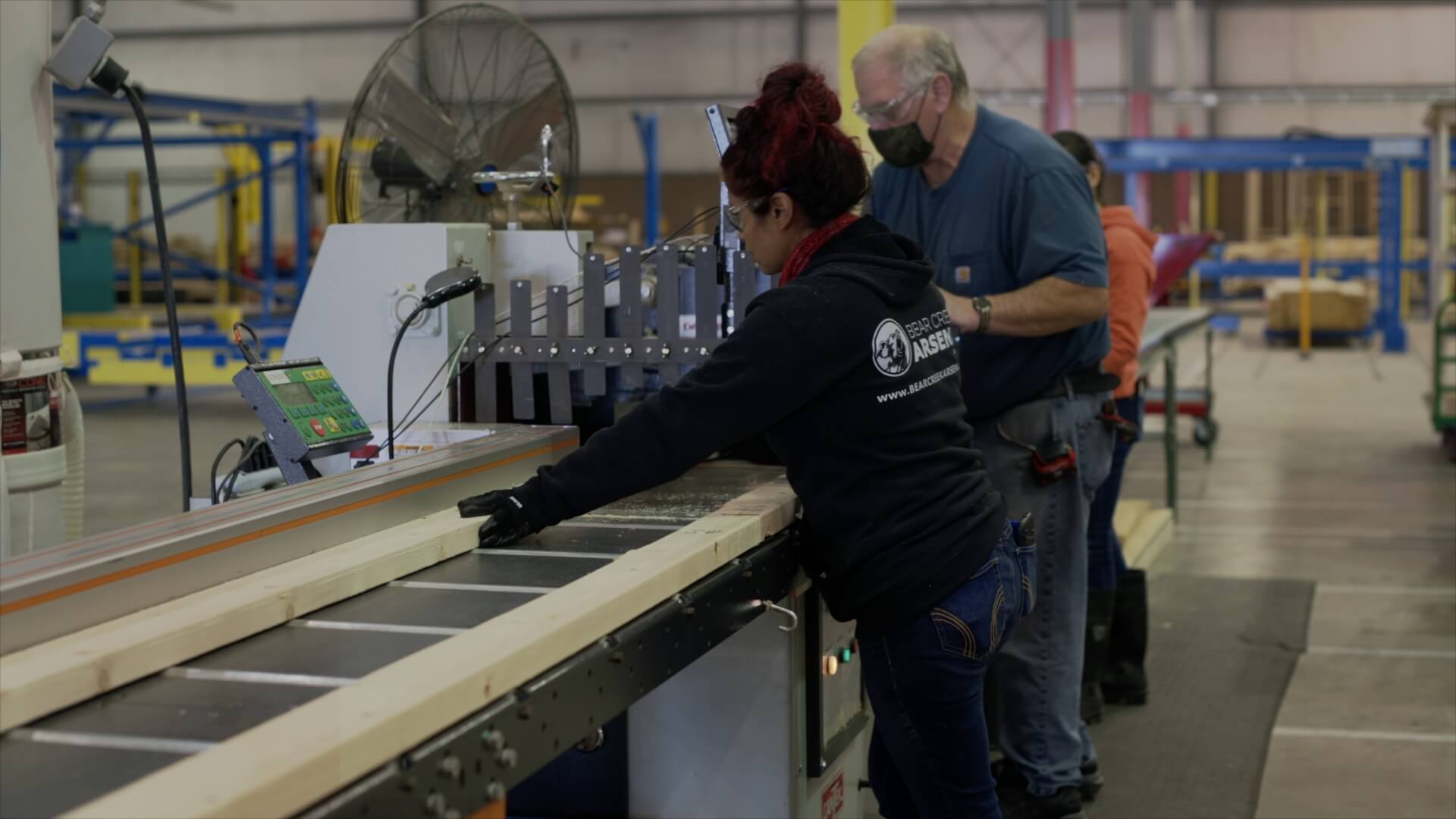 Combine all these benefits, and you get an extremely successful start for a company that's only been in business for a little over a year.
"We've certainly had our challenges, but the product speaks for itself," says Thompson. "We build in a way that's 100% repeatable, and that's becoming a huge value to our customers. Plus, when they see the concrete truck pouring the slab one day and they're ready for a frame inspection four days later? That's building smart."
Visit the Service Offsite Solutions website today to learn more about the company and their revolutionary product and process.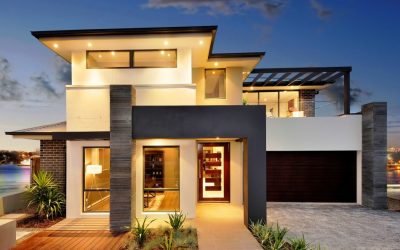 Holder Homes, a leading residential builder in Sydney, Australia, has embraced modular building with the help of Vertex BD. By producing their own timber frames and utilizing off-site construction, the company has successfully navigated supply and labor shortages caused by the Covid-19 pandemic, ensuring timely project completion and cost efficiency.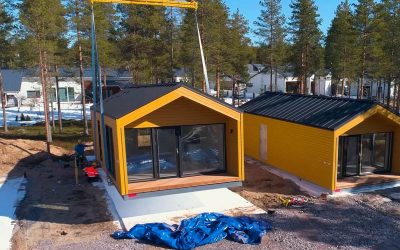 Hawo are a manufacturer and supplier of high-quality tiny homes and holiday houses. They are forerunners in prefabrication, basing their production in a self-developed concept of prefabricated housing.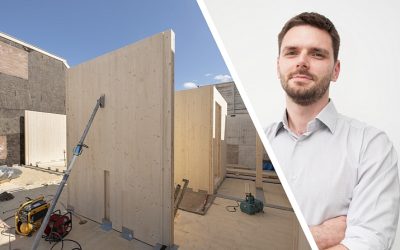 Working together with the entire design and construction team, Acetra advises the assembly of the three-story CLT structure to completion.