When it comes to Building Information Modeling (BIM), the core benefits speak for themselves. But what about the benefits that aren't as well-known?
Blog Post

June 2022
Pekka Moilanen
3 Benefits of BIM
From cost and resource savings to improved communication and coordination, the advantages of the technology are undeniable and lead to higher quality builds, all in a shorter amount of time.
Since becoming more mainstream over the last 15 years, BIM's standard benefits have been documented and touted by the global construction industry. In fact, Statistica states that the number of construction professionals using the tool has risen from just 13% in 2011 to more than 73% in recent years.
But what about the benefits that aren't as well-known?
Aside from the construction, planning, and design elements of BIM, we break down three ways BIM is improving what's possible — even long after a project is complete.
BIM for Better Lifecycle Management of a Structure
When a structure is built, only 10–20% of the total cost goes into the initial design and construction; the rest is spent on maintaining and operating the building long-term.
By relying on BIM to create efficiencies from the start, building and facility managers can improve outcomes and expectations over the structure's lifetime.
BIM objects are packets of information about functional assets within a structure, often with digital illustrations included. These "assets" include things like water and electrical systems, as well as backup generators, HVAC units, windows, doors, and more. Through the BIM platform, building managers can share important information about these assets and highlight details like operating costs, maintenance schedules, and fault history for a smoother operating process over the structure's lifetime.
Centralized information means that not only will managers have access to BIM objects, but it will all be in one searchable location. Think about it: In traditional construction, there could be dozens of documents and schematics dedicated to each asset in a structure, making it difficult to review everything. But with BIM, all this information is located within a single dataset that can easily be accessed, shared, and updated at any time.
BIM benefits for Better Protection Against Natural Disasters
Over the last 20 years, the frequency and scale of natural disasters have been growing, and experts believe they'll just become more severe over time.
So, how can we build structures that are better prepared to withstand the elements? BIM can help.
Stronger Designs
AI (artificial intelligence) technology, in partnership with BIM, can use simulation technology to model the spread of fire, estimate earthquake damage, or predict flood damage to help designers anticipate how a building will stand up to a real disaster and adjust the plan (materials, layout, etc.) accordingly.
Disaster Response
Instead of relying on outdated blueprints or 2-dimensional CAD diagrams, BIM provides 3-dimensional indoor/outdoor plans and exit information for disaster responders who need accurate, detailed, and up-to-date information on a building and its interior and exterior elements.
Housing Retrofits
As a result of population growth and migration in developing countries, more than a billion people worldwide live in informal and marginal housing that doesn't meet safety requirements and often lacks amenities like water, electricity, and plumbing. Through BIM, developers can partially automate remodeling these structures instead of building entirely new ones, limiting disruption to the current residents and reducing overall costs.
BIM benefits in Increased Efficiency in Prefab
We've discussed this before, but it bears repeating:
Prefab structures are designed to decrease design/installation time, increase quality and safety, and reduce wasted materials. But without BIM technology, those benefits won't be fully realized.
When using BIM to design and build a prefab project, each member of the team can:
See every detail of the individual prefab systems, including how each connection will fit together.
Be confident their system will fit and install precisely according to the design since the technology is highly detailed, interactive, and easily shareable.
Rely on the technology to precisely replicate the design and installation process down the road for streamlined builds in the future.
In short, they can rely on a more accurate process from start to finish with shortened assembly times, less wasted materials, and fewer change orders that can impact the overall project timeline and budget.
To create the smartest, most efficient, and safe buildings in the future, we must continue to rely on BIM technology and make the most of its fundamental benefits over the lifetime of a structure.
To learn more about BIM, how it works, and its benefits, check out:
Prefab Systems + BIM — a Winning Combination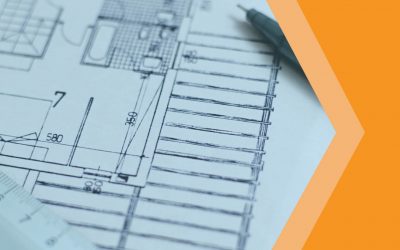 Future Trends in Wood Framing Software: What to Expect in the Coming Years Wood framing software has transformed construction by streamlining processes, enhancing precision, reducing errors, and boosting efficiency for architects, engineers, and builders. With...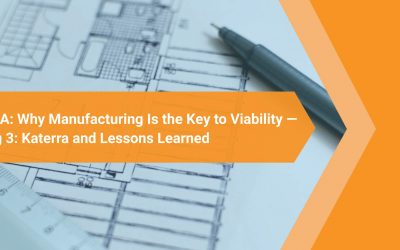 The rise and fall of Katerra, which burned through more than $2 billion in just six years, is the most discussed story related to DfMA in decades.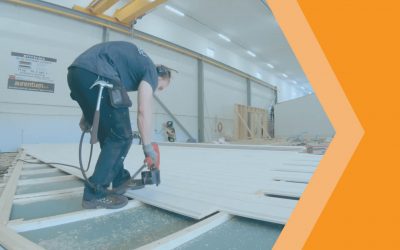 Design for manufacturing and assembly (DfMA) is a revolutionary approach to construction that is poised to reshape the economics of the global construction industry in the coming years.