The Facts About Off-site Construction — Blog 5: Cross-laminated Timber
A 2020 Vox article written by David Roberts summarized the rationale for the interest, excitement, and even irony in cross-laminated timber (CLT) building systems: "Architects, builders, and sustainability advocates are all abuzz over a new building material they say could substantially reduce greenhouse gas emissions in the building sector, slash the waste, pollution, and costs associated with construction, and create a more physically, psychologically, and aesthetically healthy built environment. The material is known as, uh, wood."
Blog Post

February 2023
Pekka Moilanen
Marketing Director
It's true that CLT starts with the same old wood, but this simple building material is transformed into an amazing structural component with strength, fire resistance, and aesthetic advantages matched by few other building materials.
So far in this blog series, we've discussed exciting new off-site construction methods, including panelized construction, volumetric modular systems, and hybrid systems involving both panelized and volumetric materials. Perhaps it's fitting, then, that we come full circle to wrap up this series with a material that is both the newest and one of the oldest known construction materials: wood — in the form of CLT panels.
As you might expect, CLT starts with trees.
What are CLT panels?
In the ideal scenario, trees are grown, managed, and harvested in accordance with sustainable forestry practices. The trees are then transported to a manufacturing site, where they are processed into CLT panels.
APA, the Engineered Wood Association, defines CLT as "a large-scale, prefabricated, solid engineered wood panel." The panels are created by fusing together several layers of wood into the desired configurations. Naturally:wood explains the fabrication process and design options further, stating that CLT consists of "layers of kiln-dried dimension lumber (usually three, five, seven or nine) oriented at right angles to one another and then glued to form structural panels."
CLT is a new arrival in the construction industry, especially in the U.S. According to Offsite Construction Network, CLT was created in Austria during the 1990s and subsequently spread to other countries, only being accepted into the International Building Code, which is widely used in the U.S., in 2015.
In the limited number of years since its introduction to designers and builders, CLT has been used for a number of high-profile projects, including the Meistersingerhalle concert hall in Germany, the Catalyst innovation hub and South Landing Eco-District in the U.S., and the 18-story Mjøstårnet in Brumunddal, Norway, which was the tallest timber building in the world at the time of its construction.
"CLT is the superior material in prefabricated and modular construction. It is structurally rigid, highly precise board-like structure with all window and door openings, and utility holes in place."
Benefits of CLT
CLT construction expands upon many of the benefits of off-site construction in general, such as reduced waste, higher levels of quality control, and accelerated building timelines. This approach also offers several unique benefits.
Carbon Storage
CLT is unique in that it is one of the most promising materials for reducing the net carbon footprint and environmental impacts of construction. As several countries are facing housing crises and looking for options to increase the availability of housing while minimizing ecological impacts, CLT is a fantastic option.
North Carolina State University points out that CLT structures both store carbon during the lifespan of the structure and are able to capture additional carbon. The ability to offset carbon consumption is a rare property among widely used construction materials. Concrete is an apt material for comparison, as it's among the most widely used materials and, like CLT, can be used for both structural and aesthetic elements. For every cubic meter of concrete created, approximately one ton of carbon dioxide is emitted into the atmosphere. This comparison illustrates the environmental advantages of CLT.
Structural Integrity
The cross-lamination process used for most CLT applications results in structural panels that are uniquely light and strong. If we start with basic physics, the article from North Carolina State mentioned above states that CLT "has a strength-to-weight ratio that's comparable to concrete, despite being five times lighter."
The performance characteristics of CLT panels also shine when they're considered in the context of common hazards, such as seismic events and fires. The Offsite Construction Network reports that CLT offers excellent performance characteristics when exposed to fires and earthquakes and also points out that it offers acoustic and thermal performance advantages.
Shorter, Circular Supply Chains
Continued adoption and growth in CLT construction raises the possibility of establishing new, hyper-local supply chains that could greatly reduce the carbon footprint of the construction industry. According to Steve Kelley, a professor in the department of Forest Biomaterials at North Carolina State University, when wood for CLT panel manufacturing "is harvested from sustainably-managed forests, CLT creates a circular carbon cycle."
A localized cycle where trees are sustainably grown, harvested, and manufactured within a smaller, regional area could offer tremendous cost savings over more centralized methods of manufacturing forest products.
Vertex BD Is Perfect for Designing and Building CLT Structures
One of benefits of CLT construction is that the panels can be precisely built to address the clearances and opening requirements of all building systems in one sequence, before the panels are shipped to the job site. The panels are typically fabricated with all door, window, vent, electrical, mechanical, and plumbing openings accounted for, preventing the need to retrofit openings for conduit, ductwork, plumbing, and other utilities on-site.
While this efficiency is a tremendous time saver, it also increases the importance of the design phase, where the rough openings for each system are incorporated into the plans. We created Vertex BD to automate and accelerate these critical parts of the design phase. At its core, our platform is building information modeling (BIM) software that translates essential project information across all the disciplines involved in producing each CLT panel.
Vertex customer Jorma Katainen explains the utility of Vertex BD: "When we were selecting the BIM software, Vertex BD was the best option. By only using one 3D model, we can minimise both overlapping work and mistakes. The architect's model is the basis for the production model, which in turn is refined into the CLT model that is sent directly to the CLT factory."
Off-site Construction Has a Bright Future Worldwide
This blog series has covered the leading trends in off-site construction, and the biggest takeaway may be the bright future that this efficient, affordable, and ecologically friendly approach to building has in seemingly every market worldwide.
The challenges that led to the growth of off-site construction, including the housing crisis, increasing raw material and fuel costs, and climate change, show no sign of subsiding, so we have every reason to expect continued growth in the years to come.
As our industry continues to grow and evolve, BIM software is the best tool companies have to elevate their performance to increase market share and create better structures faster.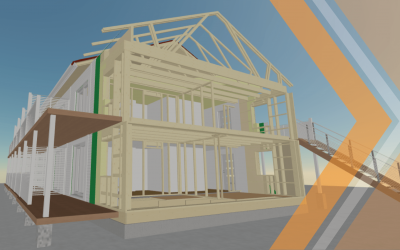 This blog series will walk AEC organizations and other interested parties through the decision-making process for selecting and implementing a BIM platform. I will shed some light on why so many companies are implementing BIM, and I will also highlight some of the best use cases for BIM and share some of our customers' success stories.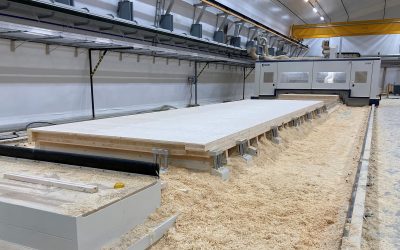 If not enough time is allocated for software integration, there may be problems and delays in the system setup, and production may run slower than expected or even stop completely.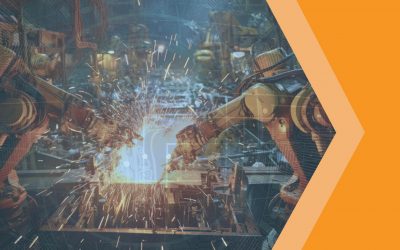 In this final blog in my series about DfMA, I look toward the future and discuss three new technologies that will both impact the construction industry and evolve alongside it in the years and decades to come: next-generation building information modeling (BIM), artificial intelligence (AI) and production automation.