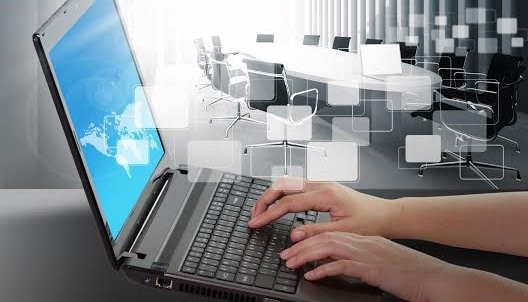 When you're considering what BIM software to buy for your company, what factors are most important to you? Cost? Functionality? What about ease of use? There's a reason ease of use tends to rank right up there with cost and functionality. People are looking for software that enables fast implementation, intuitive navigation, and a quick learning curve. The easier software is to use and learn, the more productive team members will be. Here are the factors to consider when selecting software for your company to ensure an easy learning curve:
Short Learning Curve
A short learning curve ensures that BIM software can be set up and incorporated into company-wide use quickly. The shorter the learning curve, the faster people will be able to get their work done.
Intuitive Navigation
Intuitive software is accessible software. People are more likely to use a software application if they see it and know exactly what to do. The fewer complex commands they have to remember, the faster they will learn how to use the software, and the more satisfied they will be with their experience.
Easy to Memorize
No matter how intuitive a particular BIM software might be, there are always going to be some tasks that the user needs to memorize in order to efficiently use the software. But a simpler and unified interface can reduce the number of tasks the user needs to remember, and building intelligent machining functions into the software reduces the number of decisions the user needs to make.
Reliability
Errors can be costly. The last thing your company wants is software that can't be relied on to perform properly.
Adaptability
BIM software's ability to be adapted to work with new technology is very important. Many industries are advancing rapidly in terms of technology and machinery these days, so, regardless of your industry, work will go more smoothly at your company if you don't need to change software any time new technology is introduced.
If you're considering investing in new BIM software and want something that hits the mark on all of these ease-of-use factors, you're in luck. There is a new version of Vertex BD by Vertex Systems launching in January with a user interface that's easier to learn and speeds up the design and layout process. Some of the new features include:
Revamped user interface, similar as in MS Word and other Office products you may already be familiar with
Consolidated workflow functions with new tools that speed up daily productivity
Improved tools and flexibility for framing design
Real-time OpenGL rendering
Easy roof truss and truss zone editing
Improved BIM ability to import architectural 3D models from almost any architectural software, such as Autodesk Revit®
Vertex BD is a flexible building design software that automates the creation of architectural drawing sets, panel fabrication drawings, material reports, renderings and manufacturing data, all from one building model. Learn more at www.vertexcad.com/bd.