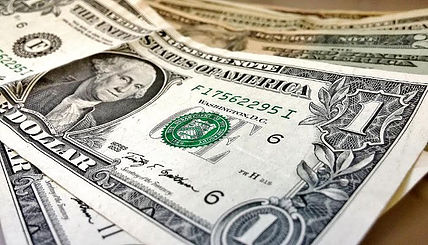 If you could save 15% on your next project, how would you use it?
More developers are beginning to appreciate the potential cost savings of using modular construction. In Hempstead, N.Y., La Cyte Development and Clayton Homes used modular units to build a multifamily community and saved 15% of the project's costs vs. using traditional methods.
These savings allowed them to build the 29 units in The Village Lofts with over 9 foot ceilings, creating one of the tallest multifamily complexes in the area. This ceiling height is unique because most developments decrease the height to cut costs. By going modular, La Cyte was able to offer airy and open units that rent well at 90% of the area's median income.
In order to maximize cost savings, Dan Bythewood of La Cyte has a few lessons learned from this project:
Start small. La Cyte chose a relatively small 29-unit complex in order to reduce the risk of going modular and, at the same time, to gain experience with the process and to assess its viability. They now have plans to use modular methods for a larger project in Maryland.

Be ready for a different process. Modular building utilizes a completely different process. Not only is the process different, but licensing requirements can vary greatly across states as well. Make sure to research the requirements ahead of negotiations to avoid any surprises.

Enjoy the learning curves. Developers, bankers, and contractors all have different considerations when using modular construction. Developers need to understand how modular construction differs and if/when it can be used to improve a project. Bankers need to structure lending differently for modular projects because more money is needed upfront (as much as 30%). If the general contractor does not have experience with modular, estimating time and costs will be more difficult and, therefore, take more time.
Despite these unique challenges, building with modular units can save money; money that can be reinvested in the project creating a more spacious, luxurious or green product, or that can be used in other ways.
The modular construction industry is growing and more development firms are realizing that changing their approach can yield some considerable cost savings. In order to really change the construction industry, however, developers need to be  more aware of the benefits and new tools are needed to support the different process.
How We Can Help
Vertex has created tools to help maximize your next project's cost savings.
One such tool, Vertex BD, is our building information modeling software (BIM). A step above traditional CAD design structure, Vertex BD saves time and money by eliminating human errors. Vertex BD offers many design advantages straight out of the box, and we can customize the platform to fit your specific needs.
Vertex BD is a flexible building design software that automates the creation of architectural drawing sets, panel fabrication drawings, material reports, and manufacturing data, all from one building model. Learn more at www.vertexcad.com/bd.